When you're playing some air guitar alone in your house, what's the picture in your head? Are you a rockabilly idol with a ducktail and blue suede shoes, picking out a stomping chord progression from the early days of rock and roll? Are you a shaggy-haired peacenik spreading love around the planet via endless psychedelic jams? Are you a glammed-up golden god shredding an epic solo that becomes the stuff of rock legend?
For every decade, there's a guitar whose sound and shape epitomizes that era's soul. Last month, Fender released a new line of vintage-correct electric guitar and bass models that pay homage to the three decades that set the bar for rock and roll excellence. Known as the Vintera Series, these guitars are more than just period-perfect replicas from the 1950s, 60s, and 70s. They have the authentic feel of instruments that wailed out rock anthems from Sun Records to Fame Studios to that house in Scotland where Jimmy Page traded his soul to the devil. Outfitted with all the unique feature sets that defined those historic guitars, the Vintera Series offers music lovers the chance to re-create those unmistakable decade-specific tones.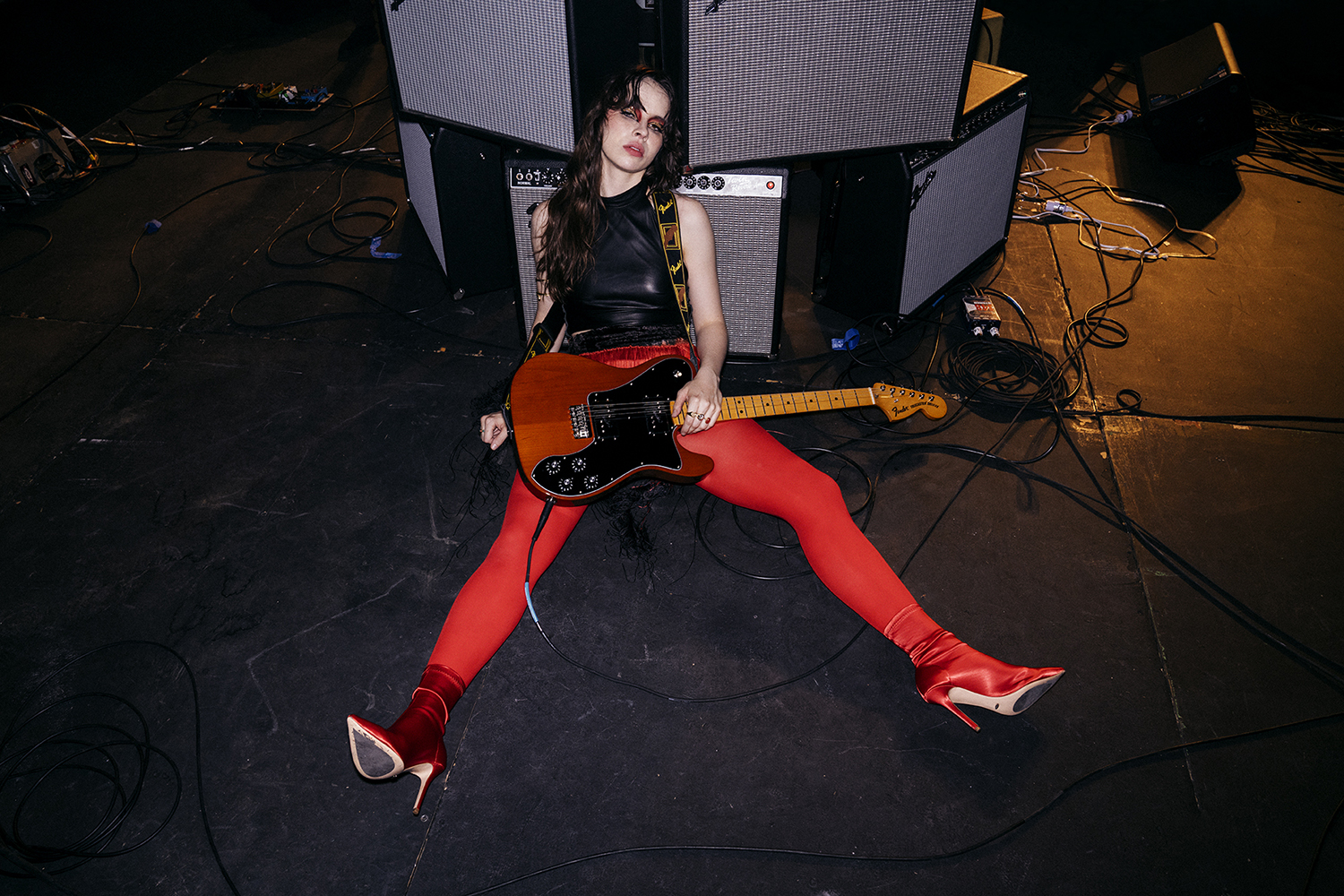 This comprehensive new lineup from Fender spans 30 years of iconic guitar craftsmanship. From the Stratocaster to the Jazzmaster, from the Jaguar to the Mustang, the 15 electric guitars in this collection feature period-correct neck shapes, new pickups with decade-specific tones, and an array of juicy vintage colors. The Vintera Series also offers several modified versions of the original guitar, whose updated features offer the best of both the old and new school.
Jeremy Taylor, Fender's Vice President of Global Brand Creative and Content, said the Vintera Series is all about the romance of the instrument. "We set out to inspire the players who care about style as much as tone, quality, craftsmanship, or specs and believe this campaign will excite players to explore the endless possibilities these guitars offer."
If you're skeptical that a "repro" can deliver the authentic sound of your favorite musical era, hop on over to Fender's video campaign for the Vintera Series. You'll see each model brought to life by a contemporary recording artist playing an iconic tune on the guitar built to showcase it.
Bluesman Christone "Kingfish" Ingram plays "I Put a Spell On You" by Screamin' Jay Hawkins on a Seafoam Green 1950s Stratocaster. Soul crooner Curtis Harding plays Tommy James and The Shondells' mellow groove "Crimson and Clover" on the 1960s Jazzmaster in Ice Blue Metallic. And garage punkers Le Butcherettes play The Buzzcocks' "Ever Fallen in Love" on a 1970s Telecaster Deluxe in Mocha. With top-notch styling and art direction, this is one marketing campaign that will definitely get you in a throwback mood and inspire your own performance on this once-in-a-lifetime collection of instruments.
Here are just a few of our faves from the Vintera Series:
Vintera '50s Stratocaster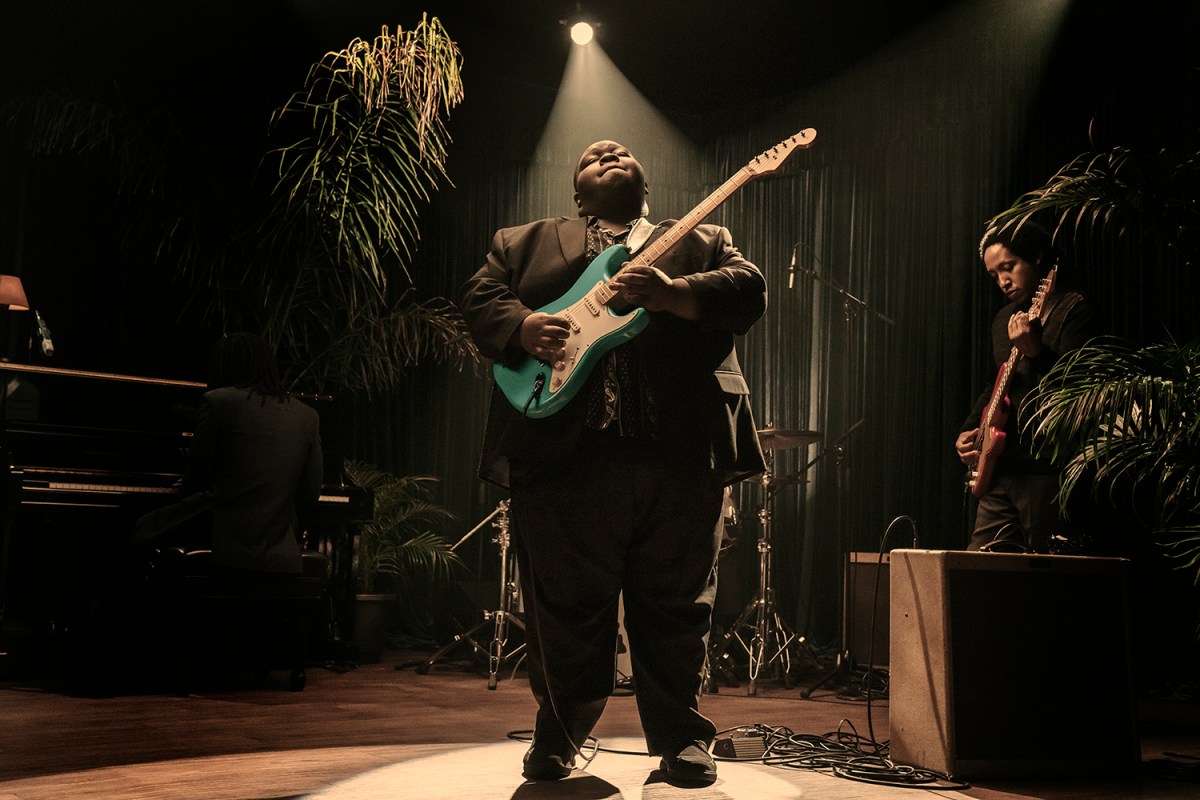 The Sonic Blue colors are as delicious as a double-decker ice cream cone, and the silhouette as fine as a long cool woman in a black dress. This '50s Strat guarantees there will be good rockin' tonight with its three '50s Strat single-coil pickups, vintage-style six-point synchronized tremolo, tuning machines, and strap buttons, and 5-way pickup switching. We only wish we had a Chevy Bel Air in matching colors to tote it around in.
Vintera '70s Telecaster Thinline
The Vintage Blonde colorway is what Robert Plant would look like if he were transformed in the darkest depths of Mordor into a guitar. The semi-hollow ash body and "Thin C"-shaped maple neck give it a leggy elegance, but the sparkly perloid pick guard and sinuous sound hole hint of fabulous, flamboyant rebellion. The '70s Tele is fitted with two Wide Range humbucking pickups, a 7.25"-radius fingerboard with 21 vintage-style frets, and vintage-style hardtail Strat bridge with three chrome barrel saddles.
Vintera '60s Jazzmaster
The cool, neutral body paired with the richly patterned pick guard is equally at home on the Woodstock stage or on the Ed Sullivan show. With two '60s Jazzmaster wide single-coil pickups, a Jazzmaster floating tremolo and "lead/rhythm" circuit, this guitar is primed to accompany you on any long, strange trip you choose to take.
Editors' Recommendations