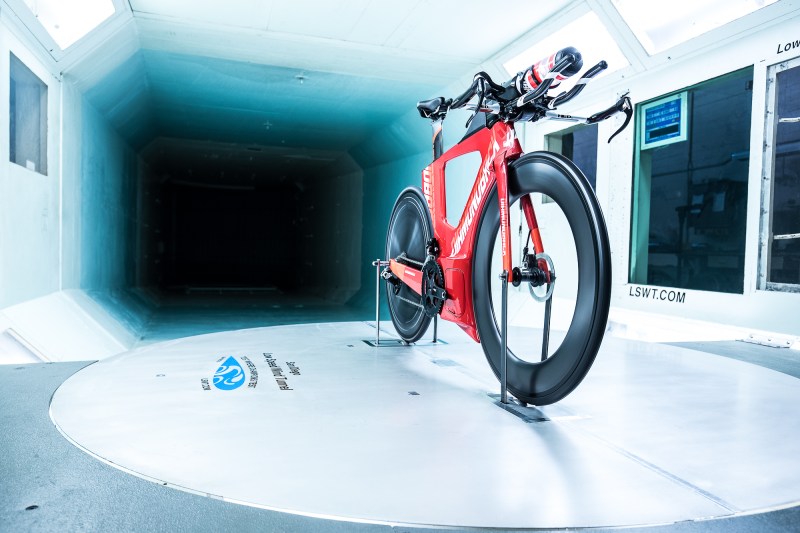 There are bikes, and then there are Bikes. For road cycling, mountain biking, and triathlon enthusiasts, a performance driven design can make a more comfortable ride, shave precious seconds off a race, or both. Yesterday Diamondback announced their all new Andean triathlon bike and it's safe to say that this new design will define both podium times at the Ironman World Championships and the entire industry.

Related: Nutrition For Athletes: The Feed | The Leopard Smart Bike
Two years ago, Diamondback released their first aerodynamic bike, the time trial focused Serios. Because road cycle racing's governing body has strict rules of design, they were limited in some of their options to innovate. However, by eschewing the road racing rules and focusing directly on the triathlon market, Diamondback was able to completely redefine aerodynamic bicycle design.

They turned to Kevin Quan, a famed engineer and designer who's bicycles have won races to across the globe. The first order of business was to shift the design process from frame-centric, to literally starting from the ground up by picking wheels first. The vast majority of bikes have a two triangle design. Quan and Diamondback focused on a more unibody design to fill in the wheelbase as much as possible. This decreases drag significantly, while also adding power response. Diamondback calls this AeroCore design.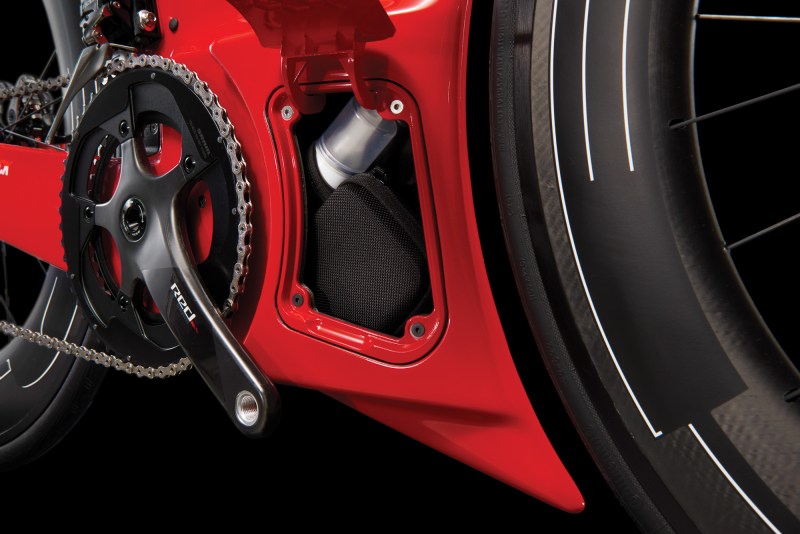 A side effect of this focus on minimizing drag and air turbulence is an increase in storage. When you walk the rows of bikes at a big triathlon you'll typically see saddle bags, bento boxes, and snacks literally taped to bike frames. The massive downtube on the Diamondback Andean has an internal storage bay that will fit an entire field repair kit, along with your phone, keys, and more. Along the top, a flip up box has partitions for gels, salt tabs, and other snacks and supplements. It isn't out the question to expect that you could ride for an entire race completely self supported.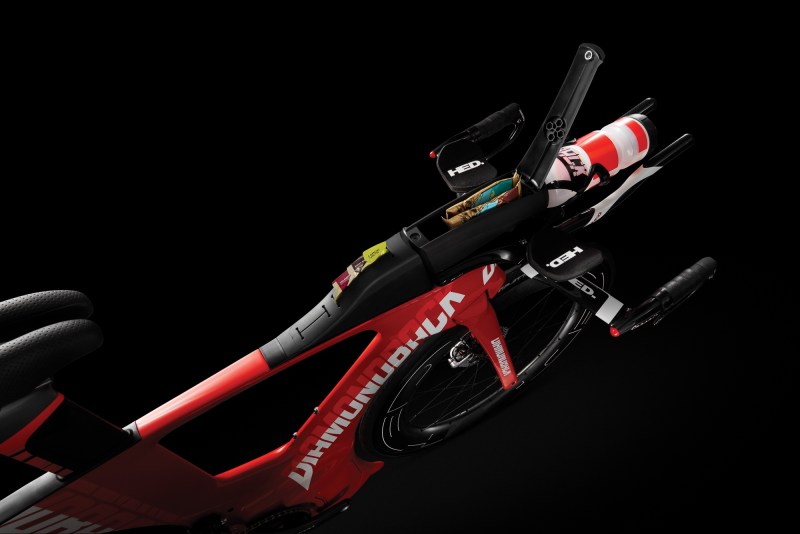 The drivetrain and other components are likewise optimized for speed. The chain rings have a fairing in front of them to aid in decreasing air turbulence. The base model Diamondback Andean will even feature a single ring up front, dropping a front derailleur in favor of simplicity (other models will include the industry standard dual ring and even feature electronic shifting). Brakes are disc brakes, like many mountain and cyclo-cross bikes. This aids in stopping power and handling. For triathlon riders used to squirrelly bikes, this will add significant confidence on the road.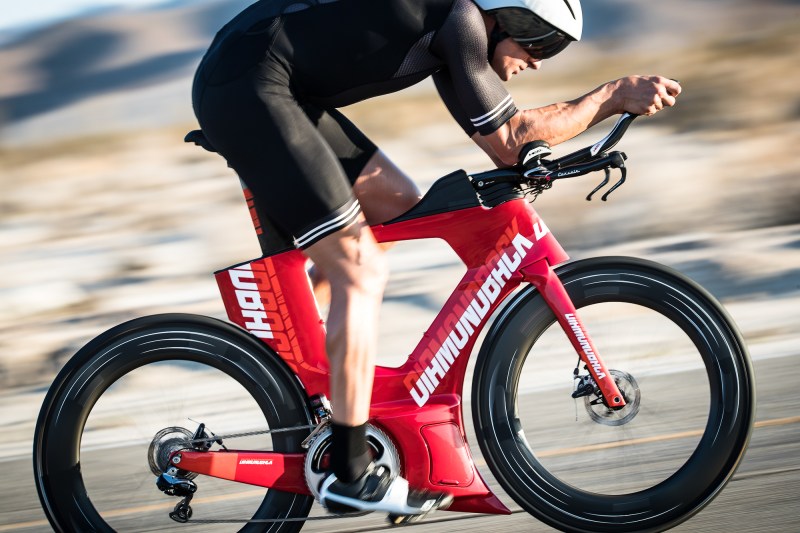 The Andean makes its official debut at the Ironman World Championships on October 8, 2016. In the meantime, you can pre-order a bike now on Diamondback's website. They will start shipping in early December. Expect to see them dominating race day podiums soon after. We can't wait to try one out for ourselves.