Looking to get your hands on some high-end outdoor gear, but don't want to dish out half a paycheck on expensive brand-new stuff? I've got your back. As an avid outdoorsman who also happens to be a cheapskate, I've developed a pretty great system for getting excellent outdoor gear on the cheap — and i'm here now to share a few of my methods with you. Peep game:
REI Used Gear Sales
For those of you who might not know, REI has a very liberal return policy. So long as you're a member, you can return anything for any reason — and lots of people do. People return all kinds of stuff, and lots of it is barely-used. Instead of just throwing it out, REI saves all this stuff and puts it in storage. After they've amassed a big enough stockpile of used gear, they hold these used gear events and sell it all off  — usually for a fraction of what the stuff originally retailed for.
Thing is, they don't advertise these used gear sales — at least not in any obvious place. To find out when and where they're happening, you need to sign up for REI's newsletter on their website. Toward the end of each month, they'll send out an Events Calendar, which you need to open and dig through. If you find a "garage sale" listed on the event cal, mark that mofo on your calendar, and make sure you get there early. And I don't mean just a few minutes early. Get there like an hour and a half before the doors open and stand in line like its Black Friday. People show up in droves for this thing, and the bins get picked clean after the first half hour or so. If you want the good stuff, you need to be there first.
*Pro Tip: Keep an eye out for brands with lifetime warranties. In some cases you can send worn out gear back to the manufacturer and exchange it for a brand new version.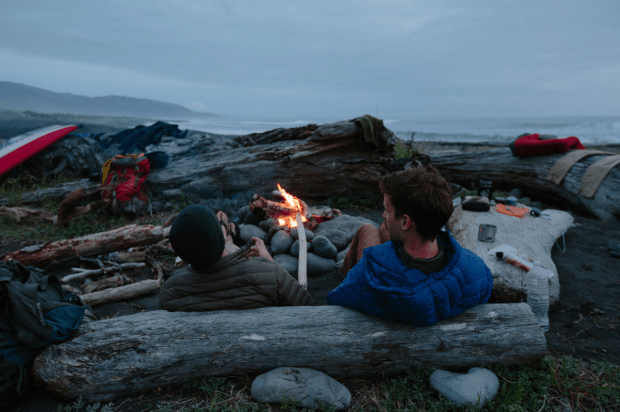 Log onto Craigslist on any given day, and there's an astronomically low chance that you'll find the item you're looking for in decent condition. It's not that there isn't good stuff on craigslist –there's lots of it, actually– it's just that there are so many goddamn people on craigslist at any given moment that you rarely spot the good stuff before somebody else snags it up.
But not to worry. I've got a super secret technique for keeping an eye out on Craigslist. Basically, you use the web automation service IFTTT to set up an array of keyword-specific triggers. Then, if somebody creates a new listing that contains your keyphrase ("osprey backpack" for example), you'll get an alert on your phone immediately, and will be able to contact the seller before anyone else does.
I won't get too in-depth on how to set everything up (because IFTTT is ridiculously easy to figure out) but I will offer some expert advice: While creating your IFTTT recipes, try to make your keywords as specific as possible. If you leave them too broad (like "boots" or "backpack"), then you'll get a gazillion alerts throughout the day and wont be able to keep up. If you want to cast a wider net, make multiple recipes — each with its own very specific set of keywords.
*Pro Tip: Learn to haggle. If the ad says OBO, you can almost always get the item for 10 or 20 percent less than the asking price — sometimes even more. A bit of bargaining skill goes a long way.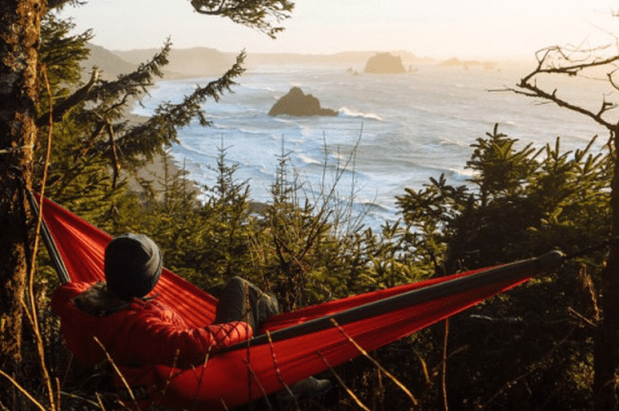 There's nothing tricky to this one; it's just one of the best online spots to snag lightly-used gear at huge discounts. It's not the only site of its kind, but in my expert opinion, it's the best. The only downside is that people tend to know more about the gear they're selling here, and there's no way to haggle with them if the price they set is more than you're willing to pay. The price you see is the price you get — but luckily the site provides all kinds of search filters, so it's fairly easy to track down good deals
Pro Tip: Pay attention to seller ratings. If somebody has a low score, it's often because they were deceptive about the condition of the gear they've sold in the past. You want to know about every little defect in what you're buying.
Now go! get out and find the gear you need! Spring is just around the corner, and adventure season will soon be upon us!
Editors' Recommendations