CES 2023 has come and gone, as fast as the very tech industry it covers. This year's lineup of revolutionary gadgets and technological breakthroughs was nothing short of fascinating. Some items, however, really stole the show.
The three-day event took in place in Las Vegas the first week of January. Some 3,200 exhibitors represented 170 countries, all in the name of tech. Widely considered to be the top gathering of its kind, CES 2023 offered a glimpse of what the world might look like in the not-too-distant future.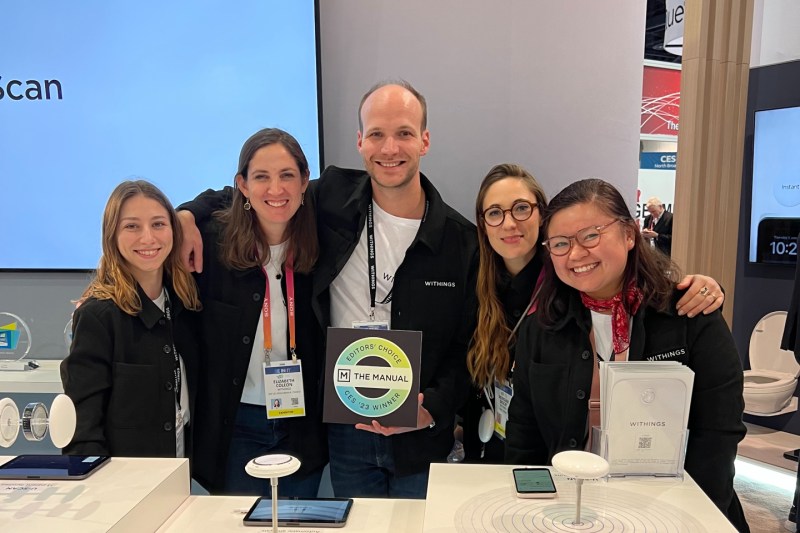 There are many CES 2023 highlights. We saw everything from remarkable automobiles and smartwatches to trainers and brilliant purifiers. Here are the editors' top 20 finds from CES 2023.
BMW i Vision Dee
Straight from the future, BMW's latest concept vehicle blends streamlined design and full-electric power with empathetic technology. Yes, the car has a soul, offering emotions on top of all of its ahead-of-the-curves features (augmented reality on the windshield, meaning it can adjust to your needs like a human copilot. There's a personalized avatar at your service, and the car's color can change depending on your mood).
Dyson Zone Headphones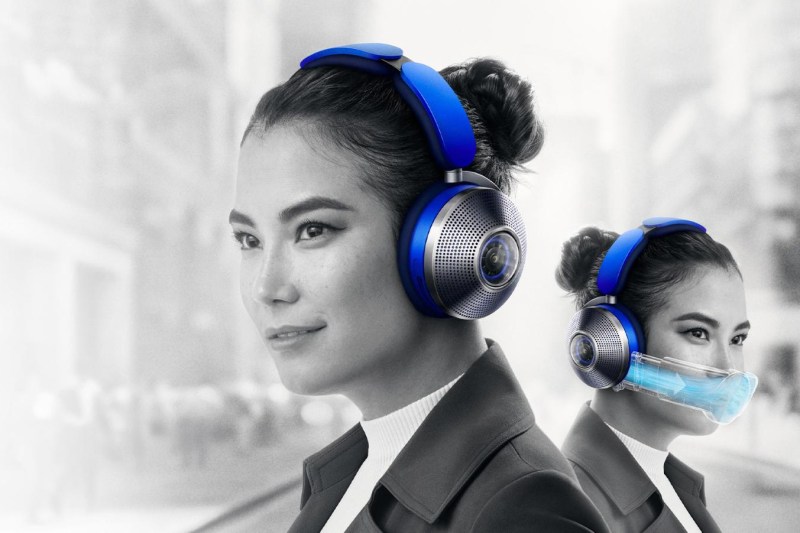 Part headphones, part purifier, the Dyson Zone setup combines two great features to combat a world increasingly prone to air pollution, epidemics, and the like. The noise cancellation is impressive, offering sharp-as-a-tack acoustics, while the magnetically attached visor channels purified air to your mouth when you want it. There's even a helpful accompanying app.
HeyBike Tyson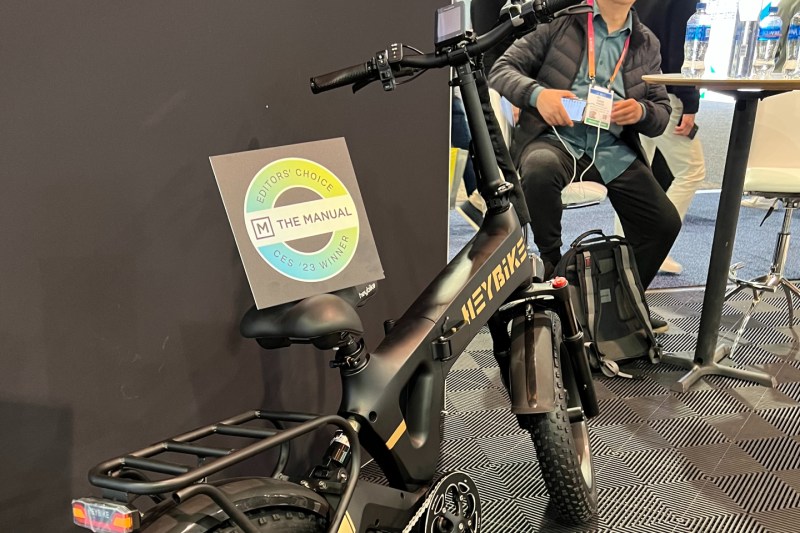 Electric bikes are evolving extremely fast. We're drawn to the Tyson for a variety of reasons, from its clever collapsibility (including folding pedals) to smart safety features like blinking turn signals. It adjusts with ease, has a user-friendly console, and the best-looking frame in the business.
Kohler Sprig
The Kohler Sprig takes an old concept – infusing the shower with scents – and presents it in a modern way. Scented pods sit in a base that attaches to your shower head to turn your home shower into a spa-like experience. Best of all: Sprig pods use "clean ingredients," hyaluronic acid, and 100 percent natural botanicals.
Lockly Flex Touch Pro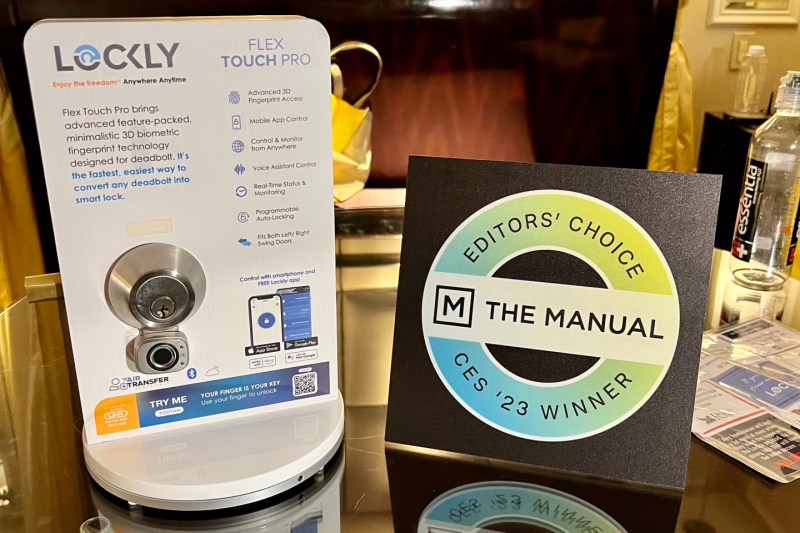 Converting a deadbolt into a smart lock can be a bit clunky. Not so with the Flex Touch Pro, which utilizes advanced 3D fingerprint technology, remote real-time monitoring, and a personalized locking schedule fit to your liking. No more keys and weighed-down pockets — just fingers.
Nanoleaf Sense+ Controls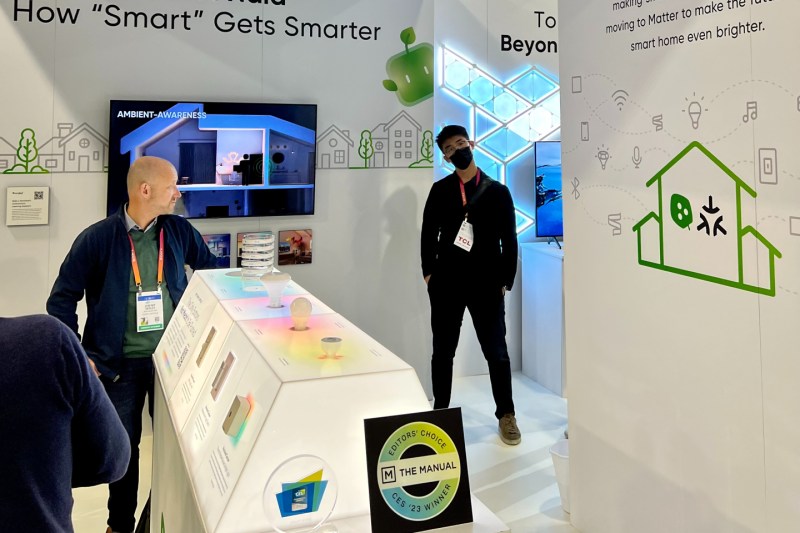 Nanoleaf's self-automating lighting is a refreshing addition to the interior illumination genre. With motion and ambient light sensors, this line is sophisticated, setting the room's mood, so you don't have to, and even offering some nice nightlight features come evening. Enter a room with the ideal amount of lighting without the use of your hands, and save energy en route — we could get used to that.
Nanoleaf 4D TV Kit
Those in the know appreciate Nanoleaf's cool factor points when it comes to module lighting. The newest addition rests behind your flatscreen, adding another dimension of color and nuance. The best part? It mimics what's playing on the screen, matching color schemes and even synching up with other light fixtures in the same room.
Nanoleaf Skylight
When we're playing the color game, we want options. This skylight offers them in embarrassing amounts, to the tune of some 16 million hues. This beautiful piece is customizable and brings life to the living room. While it looks like the skinny post piece from Tetris, it's far more futuristic. It can integrate with fellow products, connect to WiFi, offer various light scenes, and even work in tandem with music, offering an experience pulled straight from the stage.
Panasonic Lumix GH6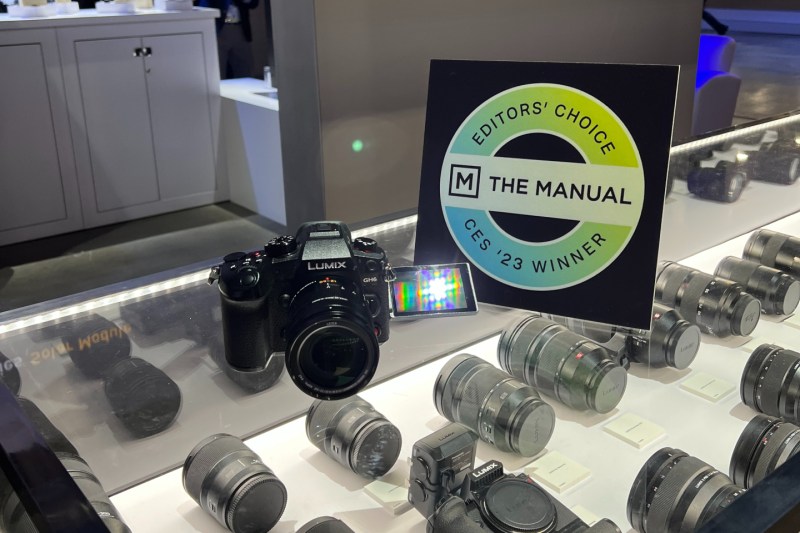 A camera flexing so much muscle, the Panasonic Lumix GH6 brings 4k video, stellar image stabilization, incredible slow motion features, and extremely high-res stills. The Leica lens is powerful, and the unlimited recording time is a godsend for the videographer. And it does all that and more despite its relatively petite and lightweight build.
Panasonic MZ2000 TV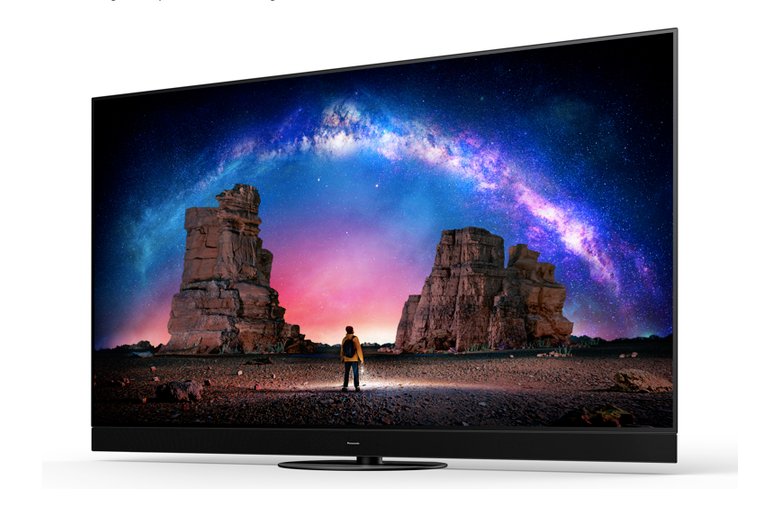 Coming in as large as 77 in., the newest OLED TV offering from Panasonic brings cinematic swagger to your movie room. The HDR picture quality is as real as it comes, bolstered by sensitive color-tuning technology that makes the Filmmaker Mode actually worthwhile and specific to whatever happens to be streaming. Gamers have a lot to love, too, not least of which is the compatibility and immersive nature of this beast.
Panasonic nanoe™ X Portable Air Purifier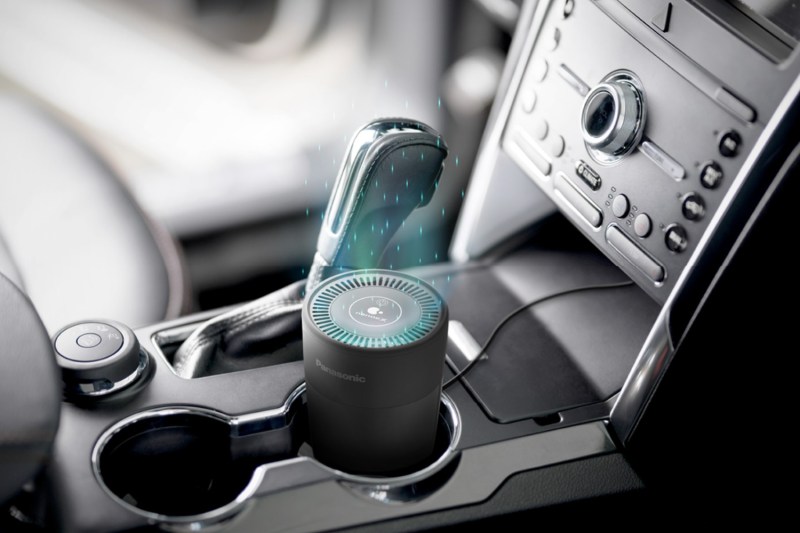 Bring commercial airplane-quality filtration (or close enough) to your car cabin with this vehicle-ready purifier. It's a great gadget for taking on airborne impurities, especially in the off-season when you don't want your windows or top down. The filtration system is third-party certified and even takes on unwanted odors.
Philips Hue Sync TV App
With this clever app, the viewer is thrown headfirst into the viewing experience in the best way possible. It can sync up with shows, movies, and games, and be personalized to whichever level of intensity you're after. We love what it does to the room, essentially turning the surrounding walls into a corresponding and choreographed light show that enhances whatever it is you're binging.
Philips Hue Downward Outdoor Light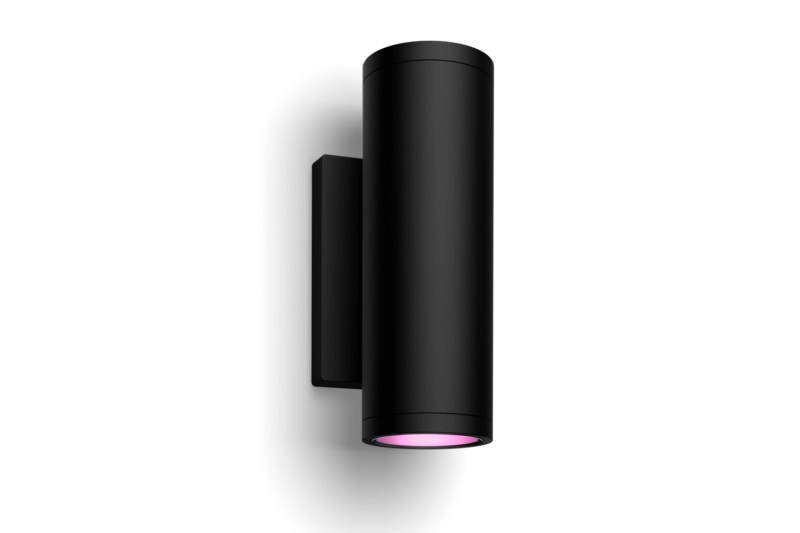 Here's an outdoor light you don't have to worry about, as it's always one step ahead. Control it with a timer, by way of your voice, or set it up via Alexa to deliver smart lighting no matter what the weather is up to. We're issuing bonus points for the sconce's ability to light up in style during the holidays and offer a wide spectrum of cool and warm color tones.
ProovStation Michelin Tire Station
This automated tire inspection station is built on reliability and maximum efficiency. It's very sharp, with a sophisticated tire scan that uses algorithms and other data to access the state of the tire, from sidewall info to tread depth. Best, it works will all tire types and produces a useful, in-depth report on the overall health of your tires.
Ring Car Cam
The company that hit the ground running with video doorbells about a decade ago is making some great car devices. The vehicle cam faces both ways and is controlled by an app, meaning it can record a thief should there be a break-in while you're not in the car. The user can speak through the camera remotely, and the manual recording option is very useful should you need some documentation of an accident or want to see if stadium traffic is lifting while on the way to your car.
Roborock S8 Series
The do-it-all-ness of this smart cleaner makes it truly special. The Roborock S8 can mop, clean carpets, and even empty itself automatically. Better still, it doesn't wander around aimlessly like so many of its smart cleaning siblings. The navigation is good, and the well-designed brushes can take on all kinds of surfaces.
Samsung Galaxy Watch5 Pro
Long a leader in the ongoing smartwatch race, Samsung wins again with the fifth installment of the series. This one is stronger thanks to a new glass face, and it can track your route via GPS, as well as elevate your workout. We love the watch's many useful readings, from body fat and skeletal muscle to your sleep routine (and how to improve it).
Schlage Encode Plus Smart WiFi Deadbolt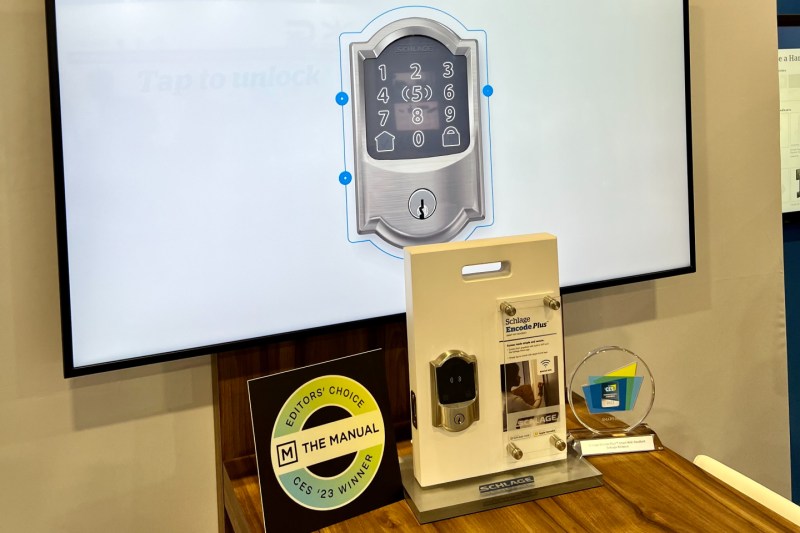 Home security comes in all forms but it's built around peace of mind. Now, more than ever, you can take that sense of being settled anywhere. This smart deadbolt is among the best, with great features like temporary lock codes for family members, friends, or guests, and virtual keys. It's a cinch to install and touts a bunch of different settings, including some useful auto-lock components.
TrueKinetix TrueTrainer
Backed by award-winning tech, the TrueTrainer sets the bar for biking from home. With virtual gears, rates of incline, a self-charging battery, and cool real-time data, there's not much it can't do. About those virtual gears: It means you don't have to swap out your own cassette, which is very convenient. We're also waxing positive about the machine's ability to transform every pedal you push into helpful energy for its own use.
Withings U-Scan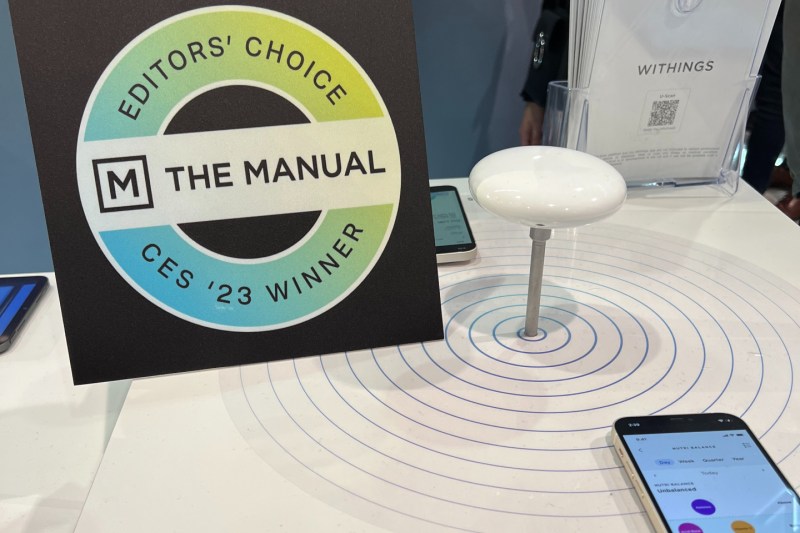 Following the spirit of wellness, Withings U-Scan uses a urine scan to illustrate your health metrics. Whether you're after valuable nutritional, hydration, or hormonal knowledge, this cartridge offers it all. And it's fairly discreet, coming in a cool little spaceship-shaped contraption that is simply attached to your toilet bowl.
There you have it, some of the best CES 2023 gadgets on display. Get in line now if you're thinking about getting your paws on this stuff, as it will likely go fast. The hype is justified, and we're excited to see how these inventions can improve our lives in 2023.
Editors' Recommendations