Celebrities, they're just like us! Except with exorbitant real estate budgets that allow them to acquire palatial digs all over the world. While this might ignite envy in some, for us, it provides a nearly endless buffet of eye candy that helps amp up the humdrum and inspire something close to fantasy.
So… what does this have to do with anything? Well, in honor of spring (and oh-so-soon summer), we thought we'd do a round-up of some of the most fabulous celebrity beach homes in the country. These beauties run the gamut from subtle to grandiose and are sure to leave your tongues wagging.
Jennifer Lopez and Alex Rodriguez – Malibu, California
Rumor has it Jennifer Lopez and Alex Rodriguez (aka everyone's favorite new power couple) recently put down $6.6 million for a gorgeous new beach home in Malibu. The three-story house boasts 4,404 sq. ft. and was previously owned by Entourage star Jeremy Piven. While the size is nothing to sniff at, it's the amenities that really push this home over the edge, including oceanfront views for all four bedrooms, outdoor jacuzzis, a wet bar, dry sauna, and a lower level entertainment suite for raucous soirees.
Beyoncé and Jay-Z – The Hamptons, New York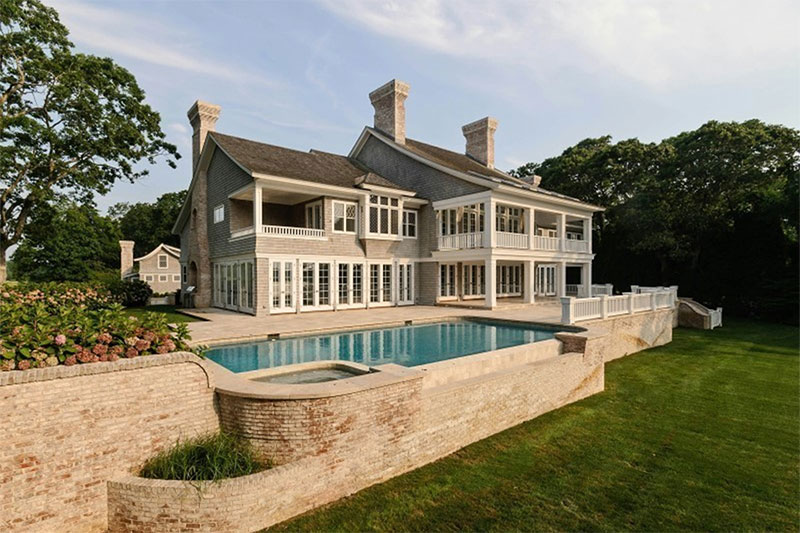 Speaking of power couples, no beach house round-up would be complete without a nod to The Carter's palatial digs in the Hamptons. Spanning 12,000 square feet, the Pond House, as it's called, includes seven bedrooms and nine bathrooms (all of which feature hand-carved marble bathtubs). Though the pair is known for their cutting edge personal style, the interiors are classically New England, with a seaside aesthetic perfect for a summer getaway with Sir, Rumi, and Blue. And as far as price goes, this beauty sold for a cool $25.925 million.
Oprah – Orcas Island, Washington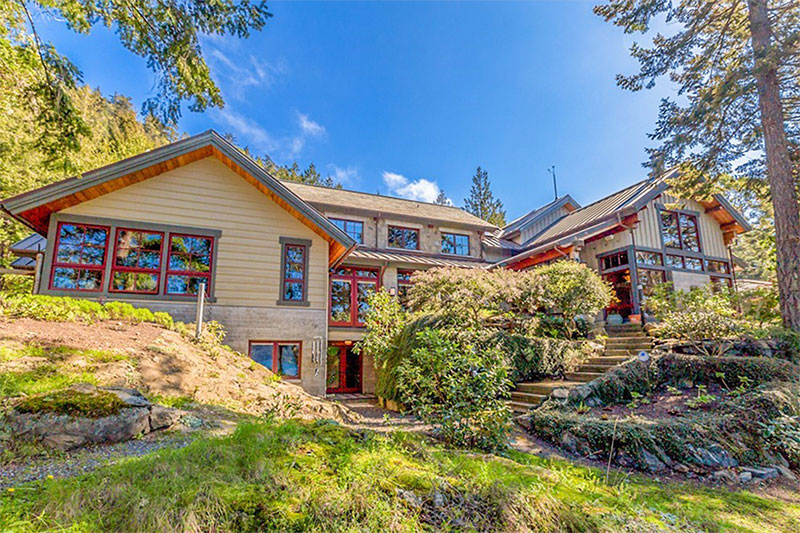 While beach homes typically conjure up images of white sand and crashing waves, one of our new favorites is this woodsy gem on Orcas Island, procured by Queen Oprah in 2018. The media mogul snagged the gorgeous compound for $8.275 million, which seems like a steal when you consider it sits on 43 acres (including nearly 3,000 feet of private shoreline). Nestled in the picturesque San Juan Islands archipelago, this oasis is truly a slice of heaven on earth.
Marc Anthony – Coral Gables, Florida
Colossal only begins to describe Marc Anthony's recently acquired waterfront mansion in Coral Gables, Florida. The legendary singer bought the 12-bedroom estate for a whopping $19 million last year, the largest sum ever paid for a single-family home in the community. Call it gauche, call it savvy, but there's no denying this house is straight up luxury. And what comes with such a massive price tag? Nearly two acres of land, 480 feet of private shoreline, a boat dock, and multiple indoor and outdoor pools.
The Obamas – Martha's Vineyard, Massachusetts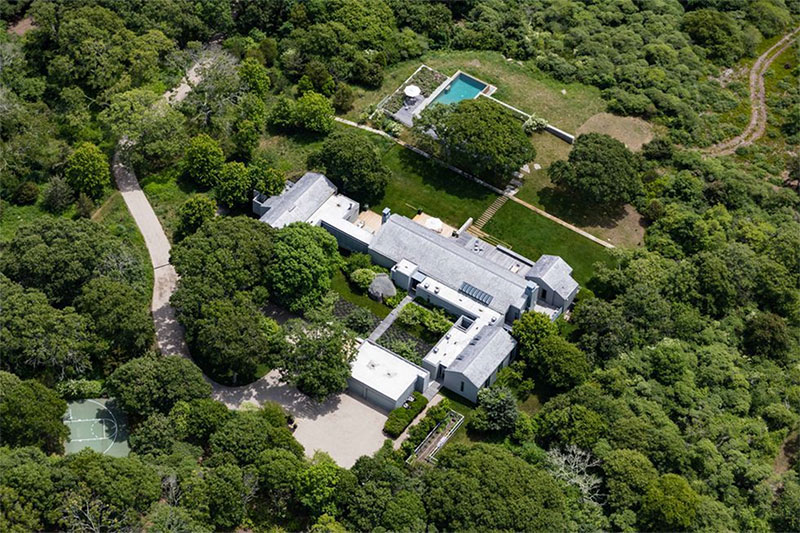 Okay, so the Obamas don't technically call this Martha's Vineyard estate home anymore, but this beach house was a favorite vacation spot for the First Family throughout Barack Obama's presidency. And for good reason! Not only does the house feature six bedrooms, but it's packed with natural light, stunning ocean views, and an open floor plan ideal for lavish dinner parties. Though the Obama's just purchased a new home in Washington D.C., we have a sneaking suspicion they'll be making their way back to the Vineyard soon.
Looking for a bit of beach life for yourself? Look no further than Hawaii's Hapuna Beach Westin. With flights to the state cheaper than ever, there's no reason to wait.
Editors' Recommendations