The luxury audio specialists at Astell & Kern unveiled the company's all-new line of hi-res portable audio players, the A&ultima line this week. And while the name may look strange on the page, the debut player, the SP1000, is kicking off the new series in serious style.
Like all of Astell & Kern's hi-res players, the SP1000 touts impressive specs to go along with its stylish new design, meant to look like a finely cut jewel. The player has been outfitted with upgraded AK4497EQ DAC (digital-to-analog converter) chips, including one for each of the individual left and right channels for supreme stereo separation. But there's plenty more where that came from.
The SP1000 also sports a redesigned user interface that aims to put music playback front and center, as well as an Octa-Core CPU, which AK claims will not only allow for swift boot-up speeds, but also near lag-free playback for massive hi-res tracks at up to 32bit/384kHz (if you can ever find anything at that resolution, that is). The player also offers native playback of DSD files up to 11.2MHz.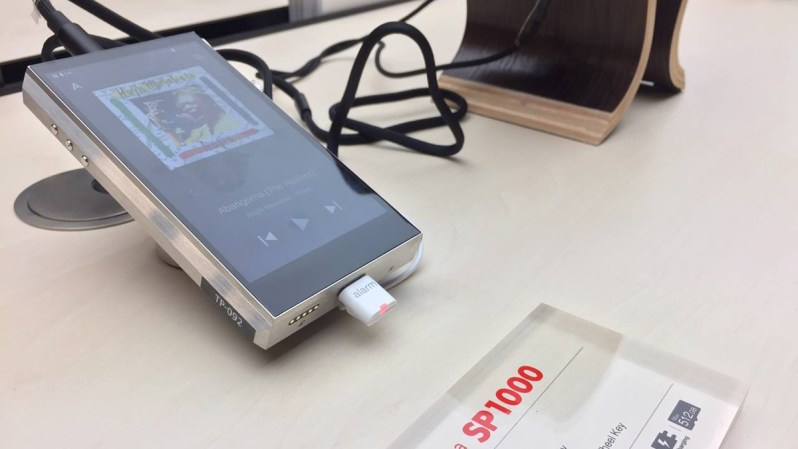 For connection to your computer, the SP1000 includes a USB 3.0 port for brisk data transfer that's twice as fast as previous AK players, according to the company, and also boasts 256GB of internal memory, as well as support for up to 512GB of expansion storage with a microSD card. The SP1000 also features fast charging (two hours from empty), and an impressive 12 hours of playback time per charge.
As for physical design, the player features a bezel-less, five-inch LCD screen to maximize space, and a new multi-function wheel on the side to control both volume and power. The SP1000 will launch in both stainless steel (a cool $3,500) and luscious copper (pricing not yet disclosed). Even at the low end, that's near the top of AK's portable lineup, but the technology powering the new SP1000 should hopefully make it worth the investment for the most discerning listeners with deep pockets.
Pre-orders for the SP1000 opened May 18, and the player is slated for full release in July. More A&ultimate players will be announced in the future.
A version of this post was published on our "brother site" Digital Trends.