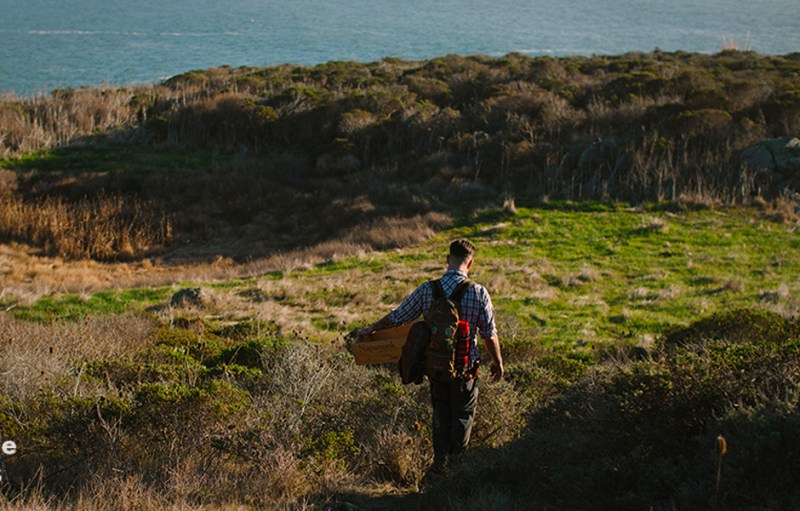 Topanga Canyon was made famous in the 60s as the seat of drop-out, counter-culture. It's a large stretch of creek-carved California beauty just outside Malibu where Woodie Guthrie, Bob Dylan, Mick Fleetwood and John Densmore (of the Doors) all preferred to settle. Neil Young wrote music here; so did The Mama's and the Papa's, and it even had its own art movement called Semina (think stoned collage making.) If you didn't know all of that, you probably got a good taste of Topanga Canyon in the 1969 classic Easy Rider, which was less a backdrop and more a character itself. If you can forget that Charles Mansion also sadly called this place home, Topanga Canyon is the picture of blazin' California Freedom.
And now thanks to Juniper Ridge, the scent of Topanga Canyon has been whiskey-distilled and captured in a bottle. The company's founder, Hall Newbegin, describes the limited run aroma like this: "It's Neil Young's Cinnamon Girl on an old car radio and the hills exploding with sticky green life." Called Topanga Canyon, Green Earth Rising, the image Newbegin paints, is an olfactory snapshot from the famed canyon taken this past April, and is a musky but floral concoction consisting of wild-foraged sage, lilac, fresh spring plants and rain-wet oak gathered by the Juniper Ridge gang.
It's a welcome and calming scent that hits the spot, especially since after a winter that was so unyielding. It comes in four, hand-numbered and very limited different products—312 oil based perfumes (.5oz, $75), 304 alcohol based colognes (1oz, $65), 296 solid colognes (.5oz, $55) and just 308 wonderful wilderness beard and face oils (2oz, $45)—which as far as we know, is the first oil for beards from the Juniper Ridge gang. Fall in love, but not too hard because the same batch won't be coming around again.
Topanga Canyon is available June 1 at Juniperridge.com.
Editors' Recommendations