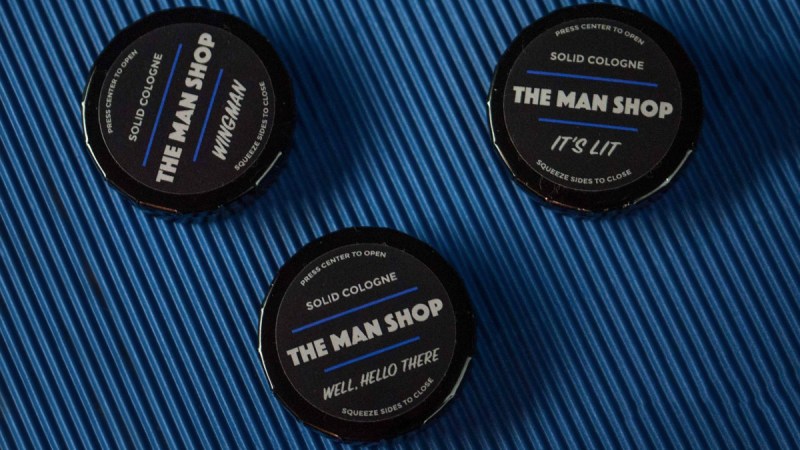 "Damn, dude, you stink." In the grocery store, on the bus, at work — don't you wish you could just say it sometimes? Whether it's body odor or a zealous slathering of cologne, any smell can be offensive without the right balance. We turned to the guys at The Man Shop — a fragrance brand affiliated with The Lodge clothing store in New York City — to give us some insights on scent, and how to do it just right.
The Man Shop's idea of cologne is something "to complement a guy's life and inspire confidence." Motivated by customer feedback, the company created a line of colognes that are affordable, not too strong, and easy to keep on hand. The message is loud and clear: Less. Is. More.
So, let's talk smells. A nuanced aroma is defined both by its ingredients and its platform. Instead of using harsh alcohol-based sprays — which require bolder odors and tend to evaporate quickly — The Man Shop colognes come in a solid or rollerball form. These designs are well-suited for an on-the-go lifestyle and are great for traveling, tossing in your backpack, or keeping in your gym bag.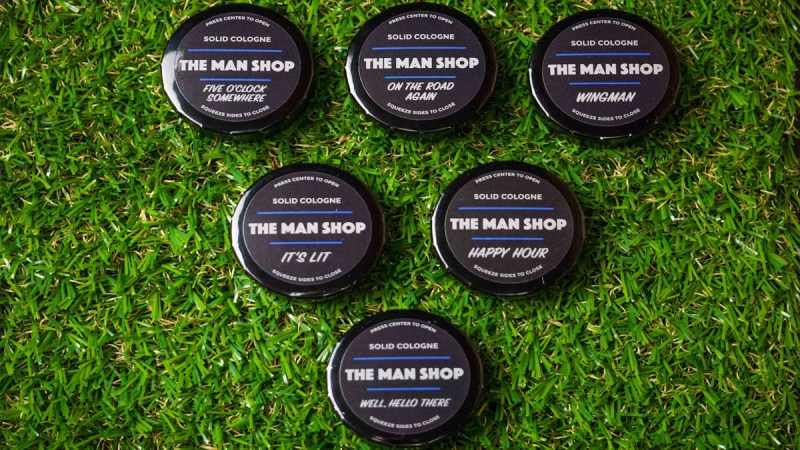 The solid cologne is blended with natural shea butter, beeswax, and jojoba and coconut oils to create a lasting smell that doesn't overpower. The wax block comes in a small, airtight tin, keeping the scent inside and sidestepping the evils of a leaky cologne bottle. Rollerballs are another great alternative to sprays, as they allow for direct application to the skin and lack a harsh alcohol carrier. Both platforms apply quickly, blend nicely, and offer a subtle aroma.
Now, the scents themselves. After testing colognes with their team, their customers, and their friends, the guys at The Man Shop created the following core scents and provided their best uses:
It's Lit: Notes of coolwater, geranium, cedar, and amber. This is your social cologne for a barbecue, game night, or knocking back beers.
Wingman: Sweet and spicy with citrus, ginger, mint, cedar, and sandalwood. It's the most active scent. You'd wear this after a workout or to freshen up between the courts and happy hour. It covers up the remnants of sweat very well.
On The Road Again: Layers of sandalwood, vetiver, agar, amber, and vanilla. It's the world traveler, a sophisticated go-to for dates, interviews, or formal events.
Other scents include Well, Hello There (with hints of lemon, orange, bergamot, amber, and neroli); Five O'Clock Somewhere (tobacco, vanilla, and tonka bean); and Happy Hour (citrus, basil, vetiver, and rosemary).
If you agree that less is more, consider The Man Shop's new line of colognes. The subtle scents could be the right fit for your understated style.