If you're a fan of the local barbershop, you know that shearing off facial hair should involve more than a quick pass with your drugstore razor. It deserves the removal ritual that's often left to the pros but is totally possible to do at home. One thing that sets a barber's shave apart from the typical at-home regimen is shave soap. Yes, it's more labor intensive and requires more accouterments than a tube of shaving cream but it's worth it.
Here, Imperial Barber co-founder and professional barber Pedro Zermeno helpfully provided easy-to-follow step-by-steps for shaving with shave soap:
Start by soaking the shaving brush in warm water for fives minutes, allowing enough time for the bristles to fill up with moisture. (This is a great time to either take a shower, or wash your face.)
Shake out your brush two to three times in the sink to get the excess water out, and then run it over your shave soap using quick circular motions. Continue until you work up a nice thick lather. Note: If the texture is more paste-like, add a little more water and keep working at it.
Splash your face with warm water. Take your brush and apply the lather to your face, again in circular motions to massage the beard and help lift the hairs to prepare them to be cut. Do this until you've got a thick and even layer of lather covering the area you're going to shave.
Shave. Reapply soap with brush as needed. Rinse your face with warm water in between razor passes and keep your face moist to avoid irritation.
After you've finished shaving, rinse off excess soap from your face with warm water followed by a splash of cold water to close your pores and refresh your skin.
Always rinse any remaining lather thoroughly out of your brush. Empty excess water from your soap container and cap it off until you shave again.
The Manual's Top Picks for Great Shave Soaps
If you're looking for shaving soap options, Imperial Barber makes an excellent all-natural version that's very wallet-friendly ($12!) and loaded with extremely hydrated Glycerin, Vitamin E, and a blend of Safflower, Palm and Coconut Oils to help the blade glide without turning your face into an oil slick.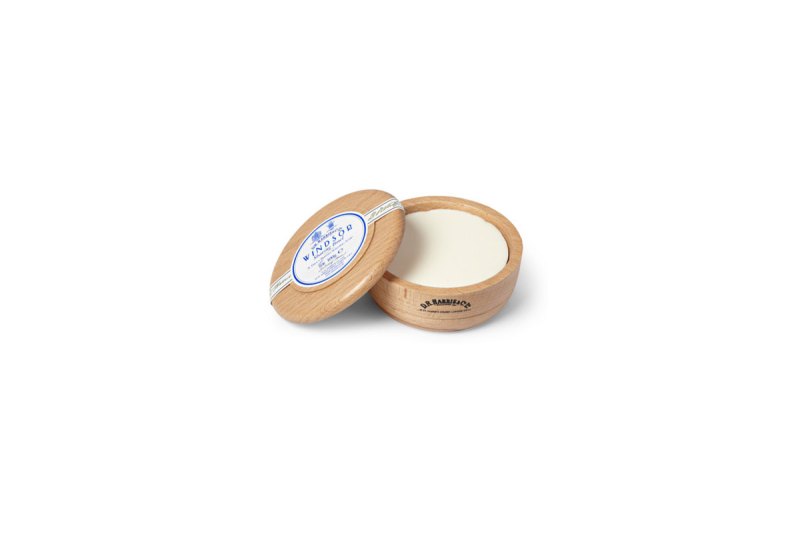 Of course, this OG British grooming brand offers an old-timey shave soap as part of its luxury regimen. The triple-milled formula is infused with the signature masculine blend of citrus, leather and pepper and is contained in a handsome wooden bowl.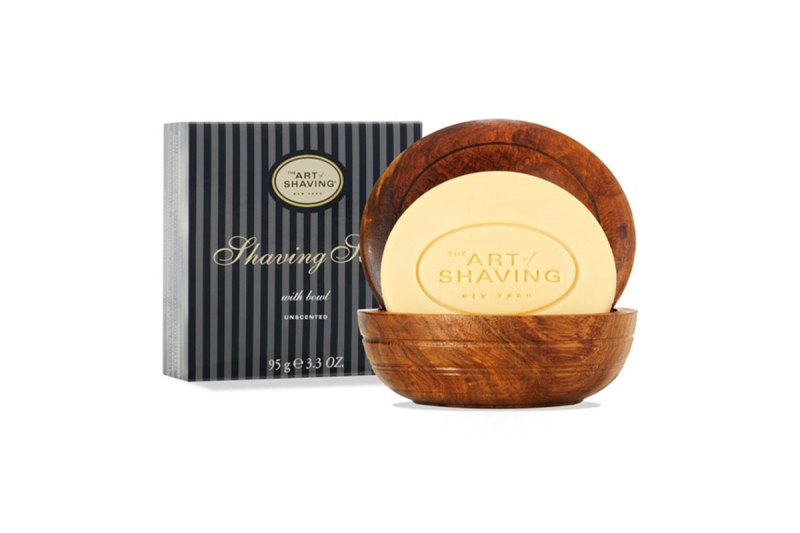 Those with sensitive skin and noses may prefer to slather their faces with a soap sans fragrance, like this excellent option.
This handmade soap works up a creamy lather that's perfect for either cleansing your beard or shearing if off. Either way the invigorating scent of petitgrain, grapefruit and neroli are an excellent wake up call in the morning.
You can pretend you're a very fancy Italian gentleman when shaving with this insanely luxurious soap, not only because it smells like said man, but it's also contained in a hand-carved olive wood bowl that would look right at home in a Tuscan villa.
Editors' Recommendations