If you're using the wrong aftercare products, healing your new tattoo can be more painful than the needle. You want keep the ink colors vibrant and of course, avoid infection. Most tattoo artists will advise against using petroleum jelly as it clogs pores and seals the skin depriving it of healing oxygen. It's important to follow your tattoo artist's instructions to the letter. The first few days are critical. Like with any open wound, keeping it clean is key. Don't touch it with dirty hands and don't double dip into a tub of ointment. These tattoo balms will help you through the healing process and preserve your body art.
Soap Revolt Naturals Tattoo Aftercare, $7
Natural healers like Calendula infused olive oil, beeswax and lavender essential oil in this balm will prevent infection and prevent itchy scabs. Just apply a little bit, three times a day with clean fingers.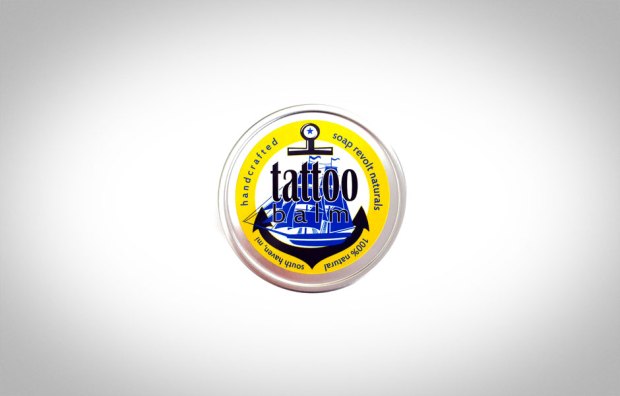 Brooklyn Grooming Company Tattoo Balm, $22
These folks believe in the natural healing process. This balm contains nourishing, regenerating anti-fungal oils and butters known to ease swelling and calm irritation. This soothing salve will boost the healing process and preserve the color. Warm and soften the balm between your fingers so that it's easier to work with then apply to dry skin.
Sorry Mom Tattoo Balm, €20
Regenerate and protect your skin with this anti-bacterial, vitamin-enriched balm. This ink lube in a tube is more sanitary than dipping your fingers in a tin or tub. Use this product long after you heal to keep the colors vibrant and help restore older tattoos.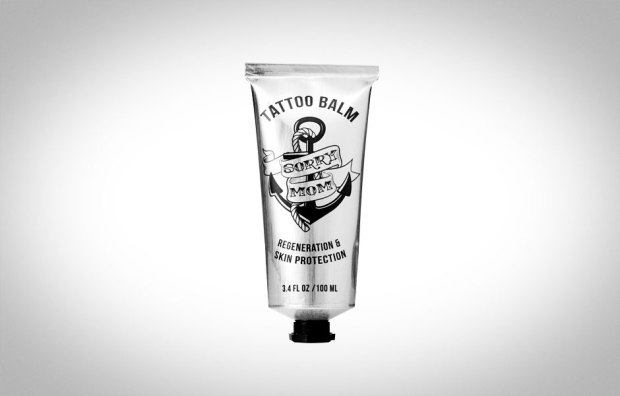 Hustle Butter Deluxe, $16.00
This rich tattoo glide can be used to moisturize before, during and after the tattoo process. It's made from soothing Shea, mango and aloe butters. Artists love this butter because it keeps the skin workable and allows the colors to absorb. When used during the process, it won't remove stencils. It's all natural, cruelty free and certified vegan.
Ink Fixx Aftercare Salve, $5.99
A dermatologist collaborated with tattoo artists across the country to formulate this ointment of essential vitamins and minerals. It's an unscented beeswax based salve with Soy Oil, Grape Seed Extracts, Vitamins A and C. It moisturizes and helps reduce scar tissue.
Aquaphor Healing Ointment, $12
This tattoo artist favorite can be found in your local drug store. It's promotes healing with Petrolatum, a unique ingredient that allows air to flow to your skin. It seals your skin while Panthenol and Glycerin moisturize and nourish.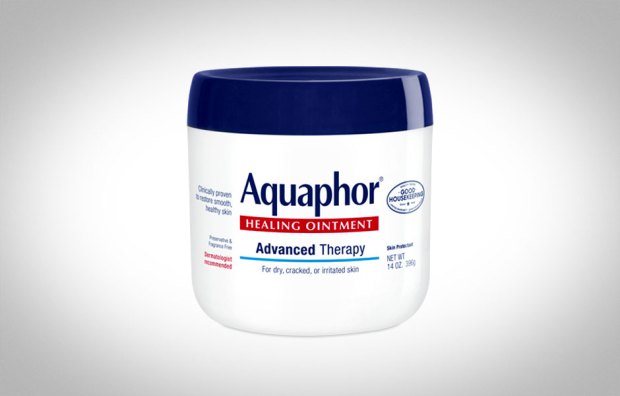 Editors' Recommendations