If you're looking for only one product you can take into the shower, we've found it. KRUDD soaps, a new offering from the SallyeAnder company, debuted this summer and offer-all in-one way to cleanse and moisturize your skin, shampoo your hair, and even leave your beard feeling soft and wonderful.
Related: Our Favorite Natural Soaps
"You only need that one bar for your whole body. Millennials are really interested in taking care of their skin. I wanted to design something very essential for them," says Sallie Austin, who now runs the company that was launched by her father in 1982.
The reason for making soap initially came out of a family need. "My older brother was born environmentally ill and had eczema and psoriasis," said Sallie. "My dad researched how to make soap. He was a botanist and avid gardener his whole life and found a way to make soap different from anyone else using a hot and cold process. My dad has been making soap for 32 years. I dropped out of law school to take over the business."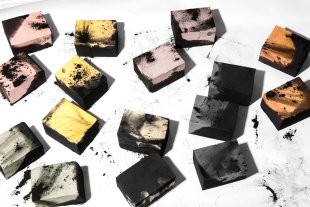 KRUDD soaps are very moisturizing and great for keeping bacteria and infection off the skin thanks to the frankincense and myrhh they put in every bar.
"The fragrances are incredible," said Sallie. "We put three times the amount of essential oil than in our other soap. We don't use any coconut or palm kernel oil. They are a bit more harsh on your skin."
Right now there are six different scents of KRUDD bars. Each bar lasts two to three months if kept dry between use. Retail price: $22.95 per bar.
Editors' Recommendations