You can't put a dollar value on an excellent night's sleep. Anyone looking to crush that next presentation, and score the big points at trivia night knows that it all starts with a good mattress. The TempurPedic ProBreeze and Tempur-Ergo Power Base toss out "good" and aim for "absolutely incredible." The ProBreeze, just as the name suggests, offers extra cooling and breathable comfort for hot sleepers and couples. When teamed up with the advanced technology of a Tempur-Ergo Power Base, the duo becomes less like furniture and more like a pair of superheroes teamed up to get you the best rest of your life.
Before there were mattresses that popped out of boxes like acrobats or ones baked like cakes, there was the range of state-of-the-art TempurPedic mattresses, emblazoned with the serene side-sleeping logo. This hardly means that TempurPedic has been resting on its laurels, however. Change into your pajamas and grab a cup of sleepytime tea, because we're about to review the ProBreeze and Ergo Power Base.
The Tempur-Ergo Power Base
As with many things in life, it's best to start with the foundation. While it may look a bit like a piece of complex equipment in the Batcave, this adjustable bed frame can do just about everything. It may help to ease back pain and stiffness, which definitely helps superheroes do what they need to do. But it can do so much more, including:
Track the quality, duration, and patterns of your sleep
Provide gentle massage
Give you a soft light to guide you when you get up in the night
Play calming sounds
Adjust to your every ergonomic wish
Prevent snoring
The Temper-Ergo Power Base is essentially the Alfred Pennyworth for your bedroom. Just, not alive.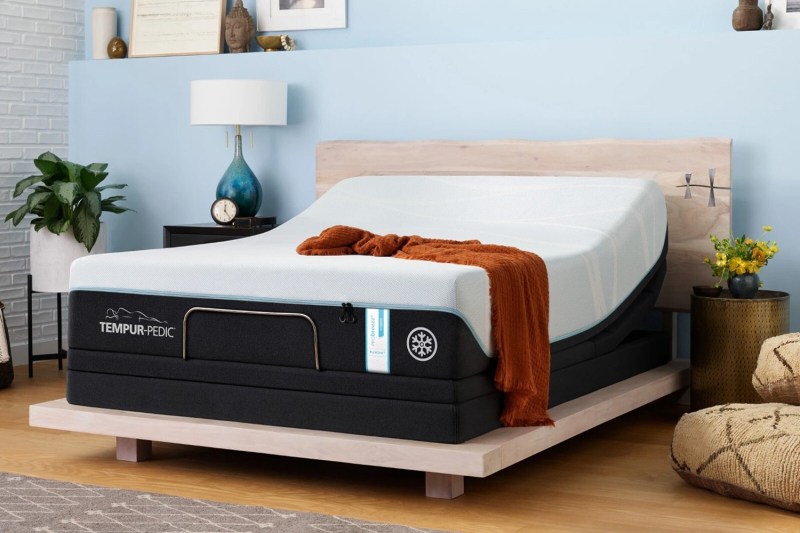 The TempurPedic ProBreeze
What's a fabulous bed frame without an equally fabulous mattress on which to relax? This cutting-edge slice of sleep technology (developed by NASA) is designed specifically for hot sleepers, or those sharing the bed with one. The ProBreeze's ventilation technology can keep sleepers up to 5 degrees cooler than they would be on an ordinary mattress. The ProBreeze combines Pure Cool Plus material with specialized Advanced Relief technology to offer a supportive, comfortable, and pressure-relieving rest, with no hot PJ changes in the middle of the night.
Do the ProBreeze and Ergobase live up to expectations? Read ahead to unmask the truth.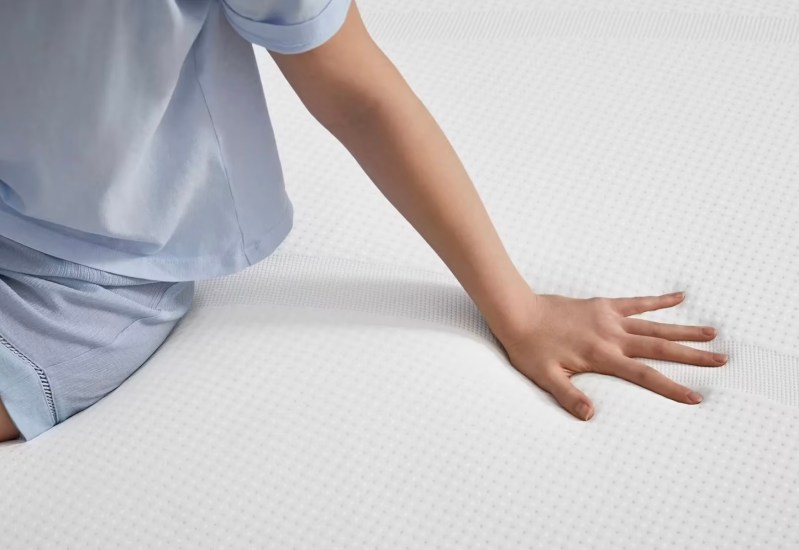 First impressions
A TempurPedic bed and bed frame are top-the-line products. This was extremely apparent when the mattress and frame arrived and were unboxed and set up for free by white-glove delivery staff. This saved me the trouble of assembling the Ergobase and hefting the four-layer mattress on top. They even remove the packaging when a bed is completely assembled — a wonderful butler-ian touch that would make Alfred proud. This only left setting up the sleep monitoring app and dressing the bed for, well, bed.
The ProBreeze is a medium-firm mattress, placing it on the firmer side. Climbing aboard, it feels extremely dense yet inviting and supportive. The four layers of space-age material virtually removed the "bounce" factor that makes sharing a bed occasionally problematic. The overall effect is resting on a soft, heavy cloud that makes for excellent sleep. When I experimented with sleeping in warmer bedroom temps and wearing thicker pajamas, I found the bed's cooling and ventilating technology effortlessly kept the pace to keep me comfortable.
I loved the almost infinite choices in the angles and shapes that the Ergobase can create. I often find myself with pins and needles after reading in bed, but the Ergobase makes a customized sitting or reclining position a breeze. The adjustability can also improve sleep quality. The flashy Zero Gravity setting aims to relieve pressure on the back while sleeping by raising the head and feet, simulating weightlessness. The massage feature is really more of an all-over soft vibration, which didn't earn a spot on my list of top features, but may suit others.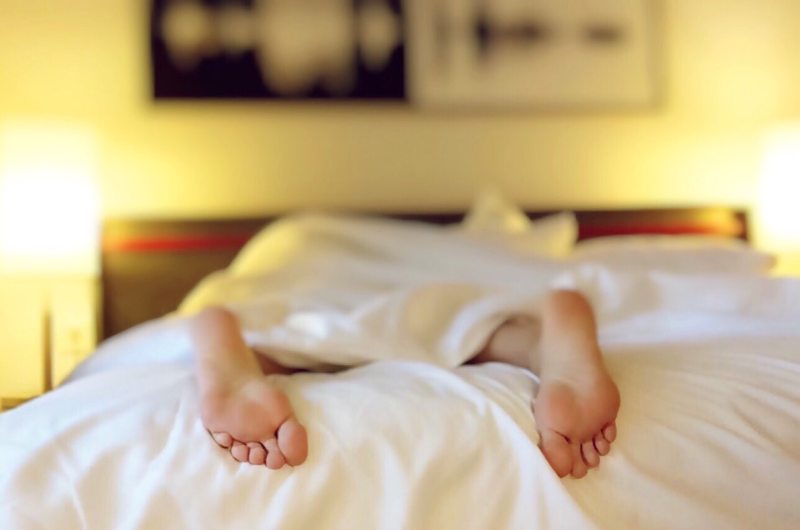 The Tempur-Ergo Power Base also may prevent snoring if you find certain sleep positions exacerbate the problem. The base's sensitive monitors pick up and record incidences of snoring on the app, and raise the mattress about 12 inches in response. This change in elevation raises the snorer and puts a stop to the noise. In general, I found the app's readings of my sleep quality and REM fascinating and borderline addictive.
It was also helpful in redesigning my bedtime routine, although it's rather strict about going to bed early or late. Like Alfred would, the app gently scolded me for my inconsistent sleep schedule, but I'm sure it's because he only wants me to get optimal rest.
In addition to the sleep stats, I loved the relatively simple yet helpful motion-activated light that softly glows from underneath the frame as well as the gentle sleep-promoting tones that can be set on a timer.
Each mattress comes with a 10-year warranty, while the Tempur-Ergo Power Base is backed by a hefty 25-year warranty. Of course, all this comes at a rather steep price. The ProBreeze currently retails for around $5,000 for a Queen and $5,300 for a King size, and the Tempur-Ergo Power Base starts at $1,600 for a Queen and $2,200 for a King. This all adds up to rather more than your average mattress and ordinary bed frame, but hot sleepers, those with back pain, and people with a history of poor sleep could find the pair a life-changing experience.
The headlines
ProBreeze pluses
ProBreeze really helps keep sleepers cool even when dressed warmly
Density of the mattress prevents motion transfer
Supportive and dense texture helps reduce back pain
Tempur-Ergo Power Base pluses
Easy and courteous in-home unboxing and installation
Under-bed light and calming tones are useful extras
Sleep monitoring app is interesting and engaging
Useful customization of bed shape and height
May help reduce snoring
ProBreeze minuses
Heavy and difficult to maneuver
High price point
Not necessary for only occasionally hot sleepers
Medium-firm texture may be too firm for some
Tempur-Ergo Power Base minuses
High price point
Massage feature is not all that useful
Some consumers may not need to adjust mattress angles often
Consumers without back pain may not need specialized attention
Frame is not very aesthetically pleasing
Consumers without snoring problems may not need the specialized feature
Overall, this is a great pair of specialized superheroes that can help get you the best sleep (and shared bed experience) of your life. However, the high cost of both items and specific look mean you'll appreciate them more fully if you regularly struggle with the problems they work to alleviate.
Ergobase
Pro-Breeze