We all do it. Every time we drive by a mall that has empty stores, we say how we remember when so-and-so store used to be there. With all of these closures creating vacant spots, you wonder what we could do with them all. Someone thought up a plan to fill those closed retail spaces that don't involve another clothing store. If you've never thought about going to the mall to play pickleball, we'll tell you why that's about to change.
The closed stores are being revamped
The latest run of closures comes from companies like Old Navy and Bed Bath & Beyond, where the square footage is extremely large. Those types of stores are harder to fill with another retailer if another big-box store isn't going to move in.
So, what do we put in there? Ideas like movie theaters, breweries, and arcades are popping up, keeping the spots full and giving customers something else to do when going to the mall. But what about those malls that already have a movie theater in the parking lot? They are getting a little more creative.
Why pickleball makes sense
We get putting in a movie theater in a mall, but why pickleball? If you think about it, it benefits the whole community.
Less noise for neighbors

Provides socialization without needing to spend a ton of money

Gives the community another way to work out and come together

Pickleball is becoming the fastest-growing sport in the U.S.

Don't need to worry about finding space to build a court
The reasons malls are all for pickleball taking over that Old Navy spot are pretty good. If you live by an outdoor pickleball or tennis court, the noise might annoy you. Putting the court in a mall to reduce that is genius. Plus, the spots are already there, so you only need to add the courts. There's no need to take up more real estate to build new courts.
With people wanting a new or different way to work out, hang out, and socialize, pickleball provides all of that. It's also a pretty cheap way to hang out, which we all love.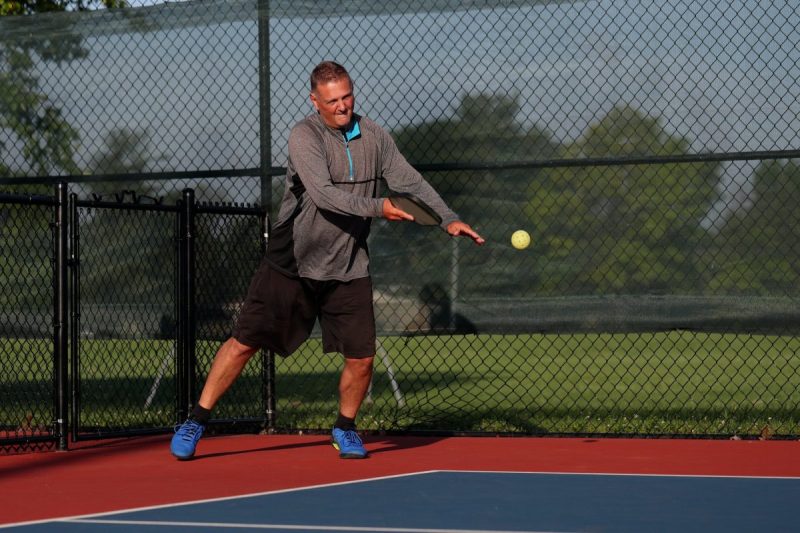 The added bonuses
Multipurpose day

Choice for all ages
If you want to play a game and go home, then you have that option. But if you want to grab a meal, as well, or make a whole day of it, you only need to go to one place. Not having to drive to multiple locations would appeal to a lot of people.
With experiences dictating people's spending habits over buying random things, it's smart for malls to offer more social options that don't require emptying your bank account. But it's also a great idea to add something that any age group could do.
With malls having an overall decline in foot traffic and more and more stores shuttering doors every year, they need to find something else to put in there to bring those customers back somehow. Turning those spots into pickleball courts will do just that. The next time you think about playing a game of pickleball, see if your local mall has a court.
Editors' Recommendations