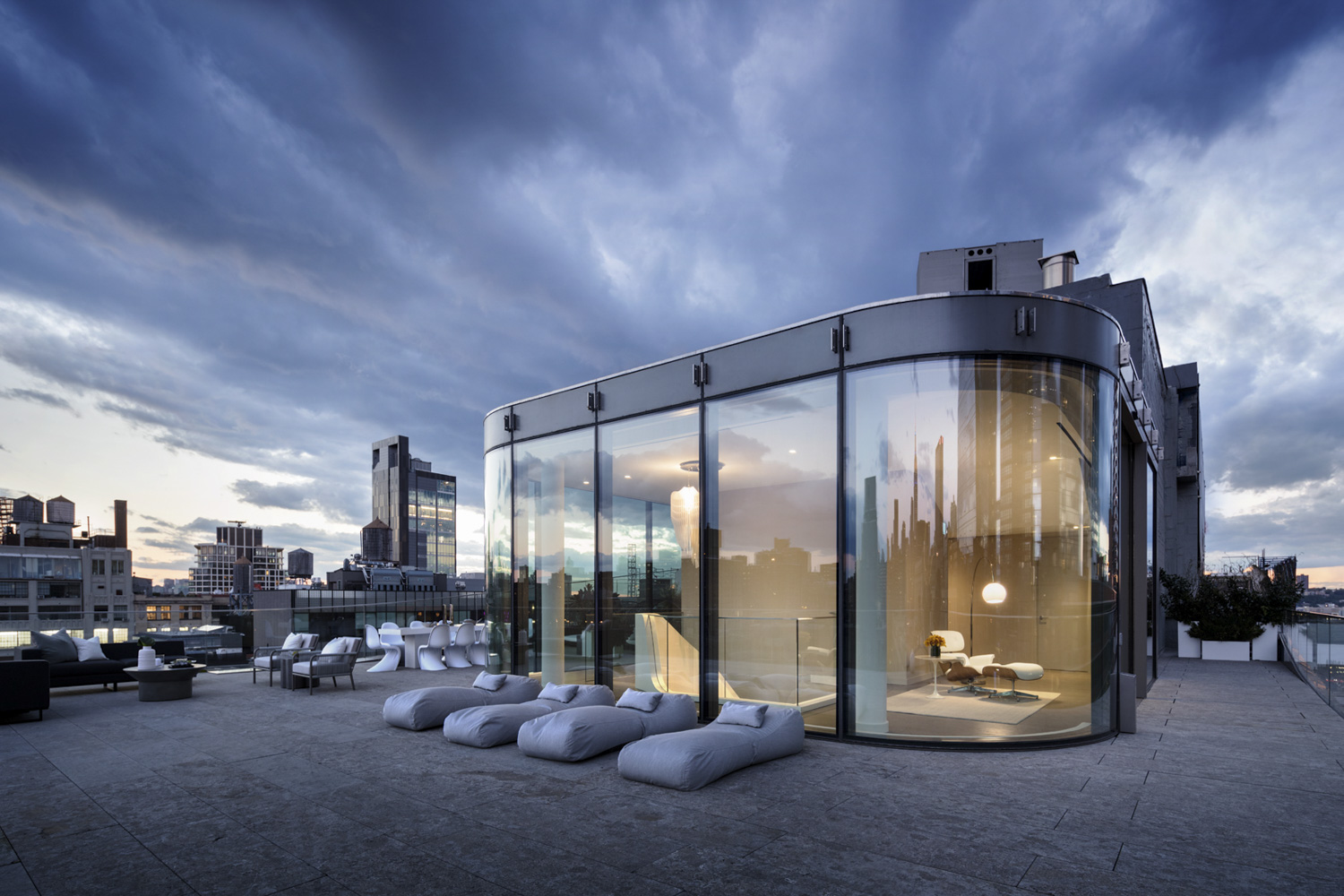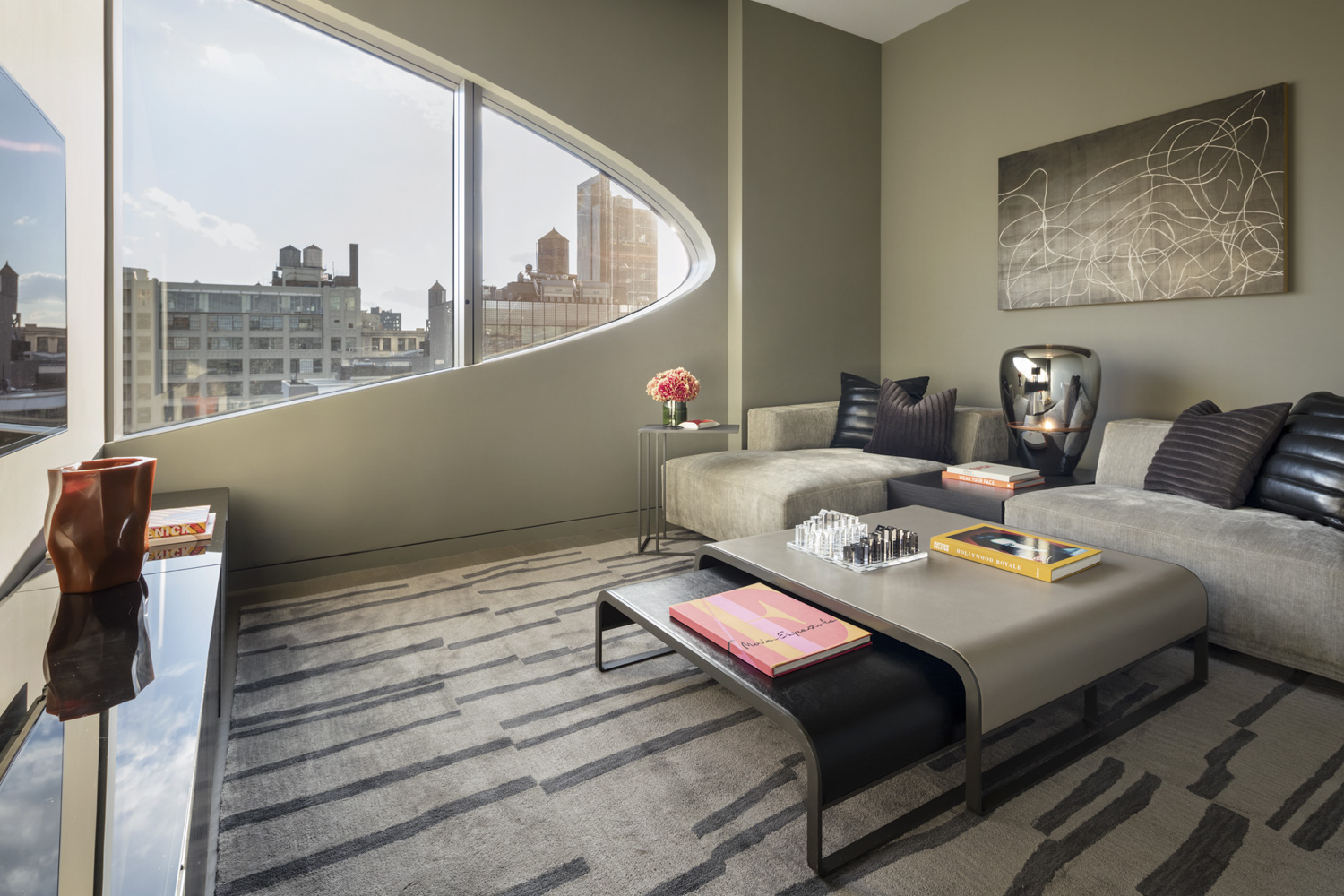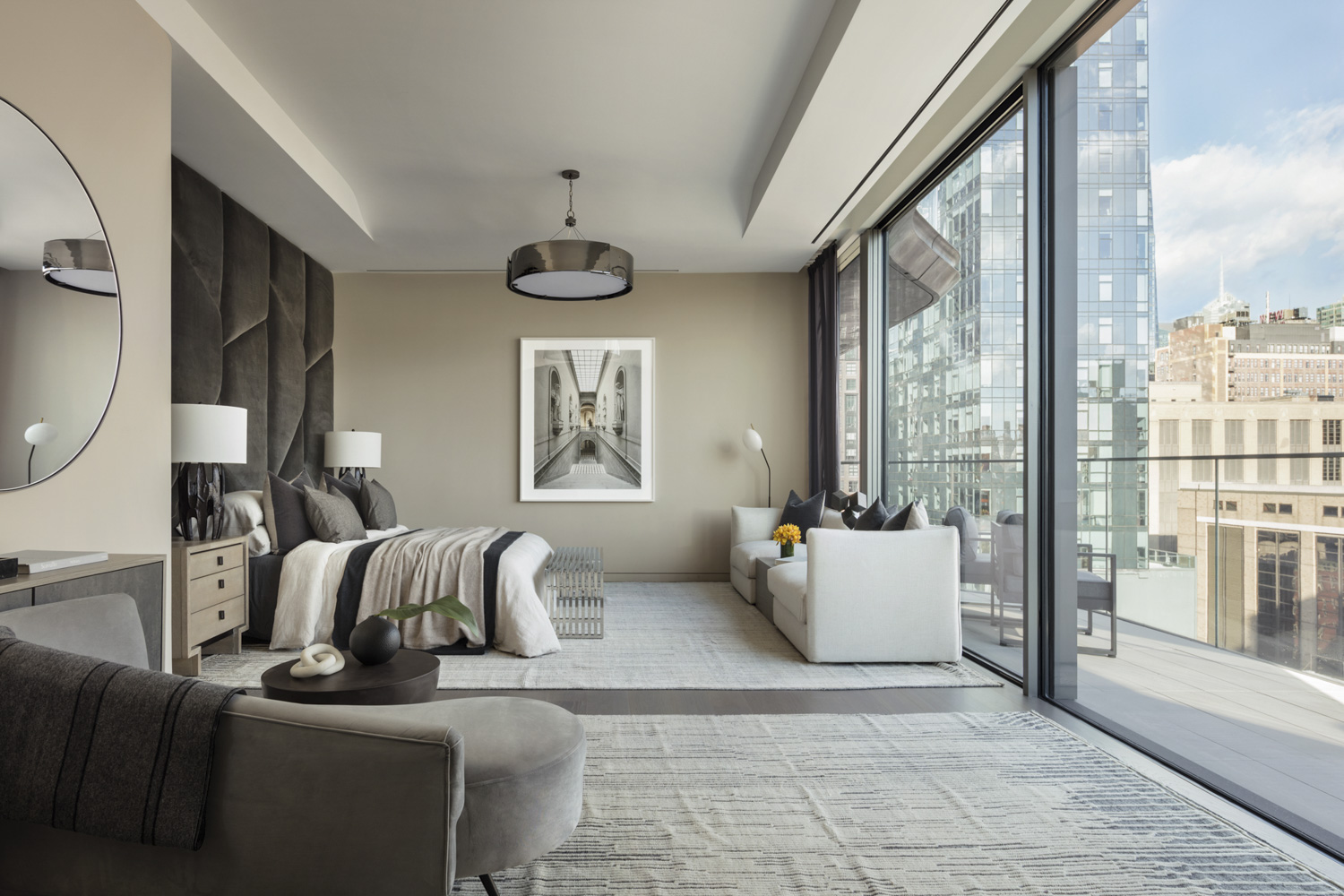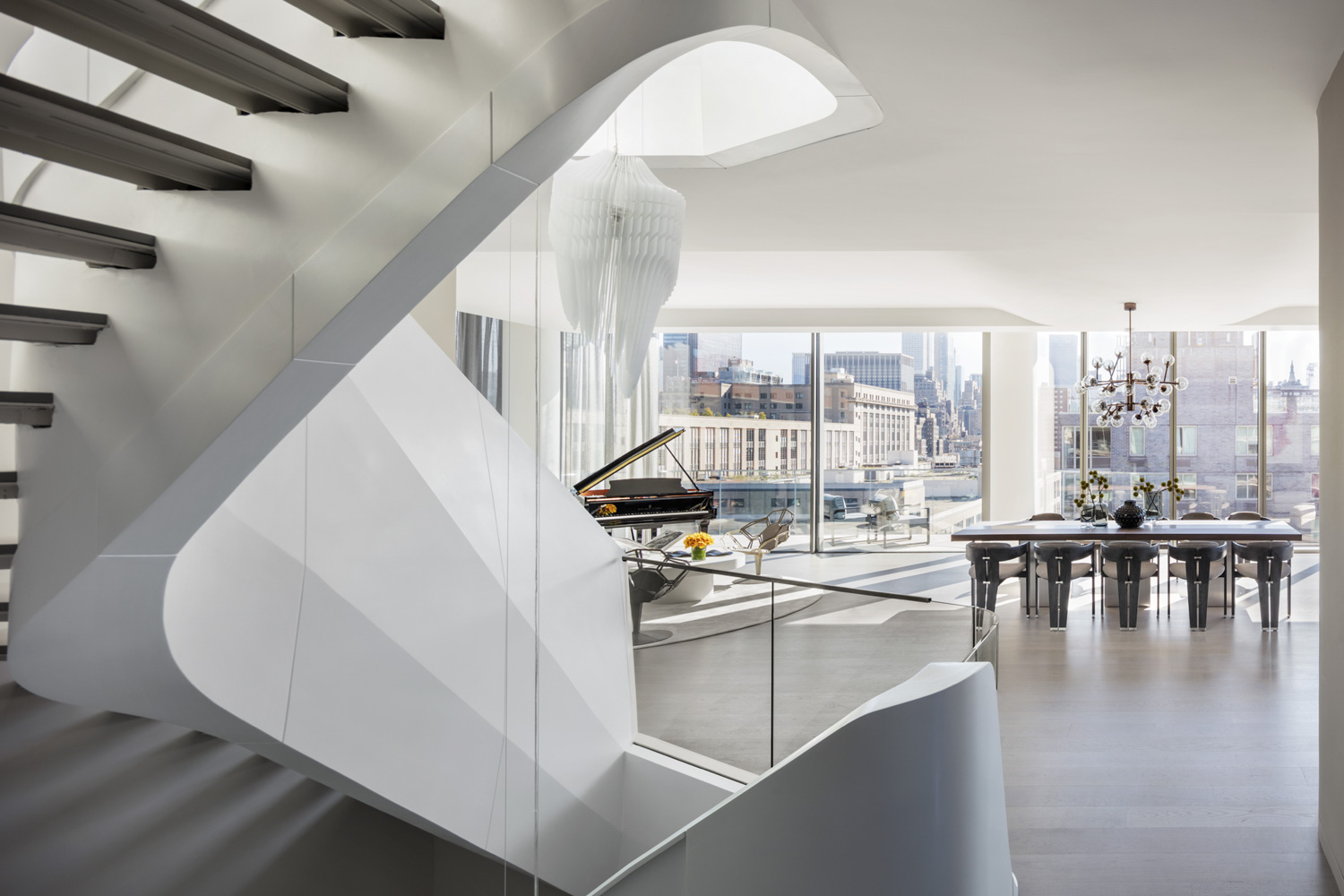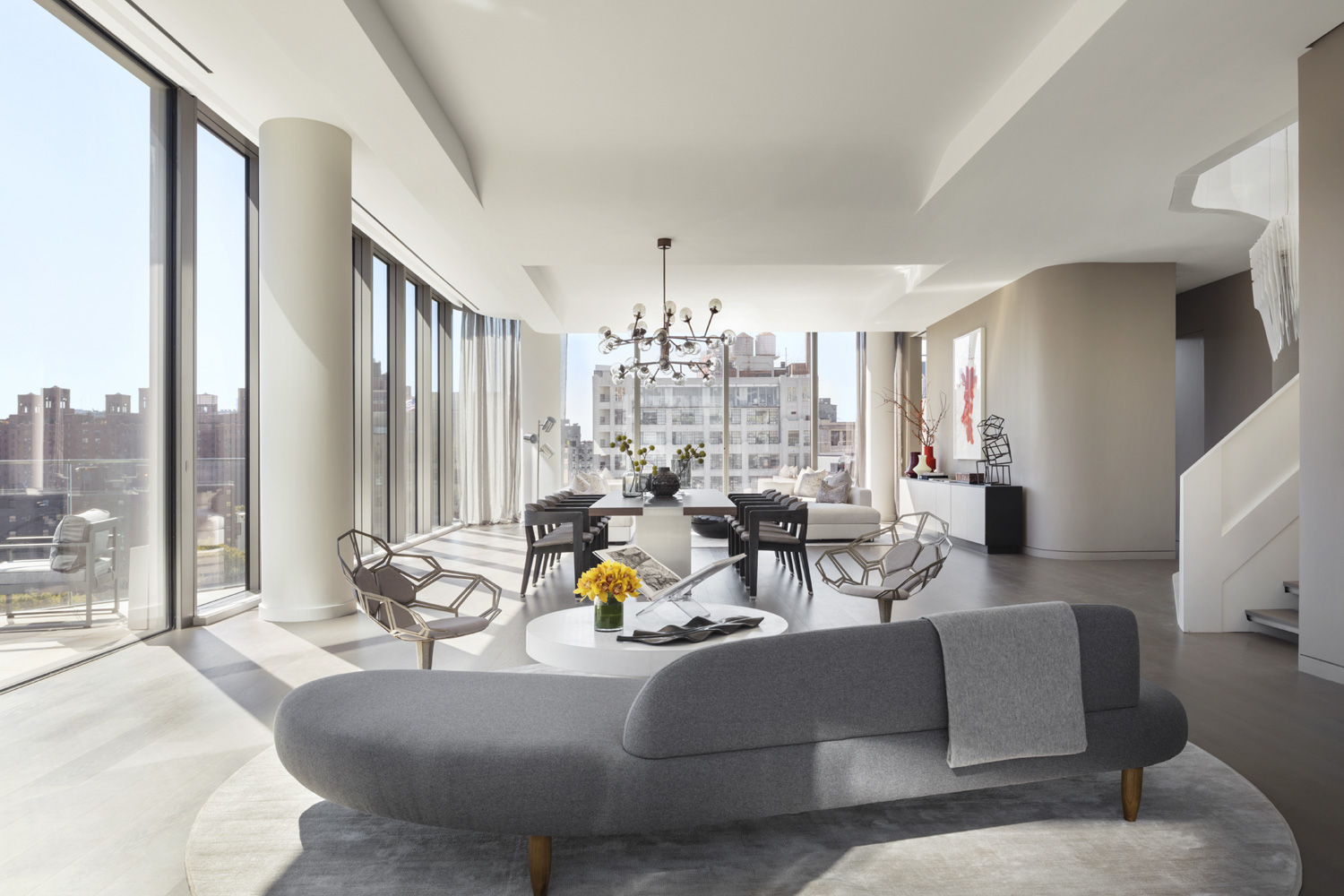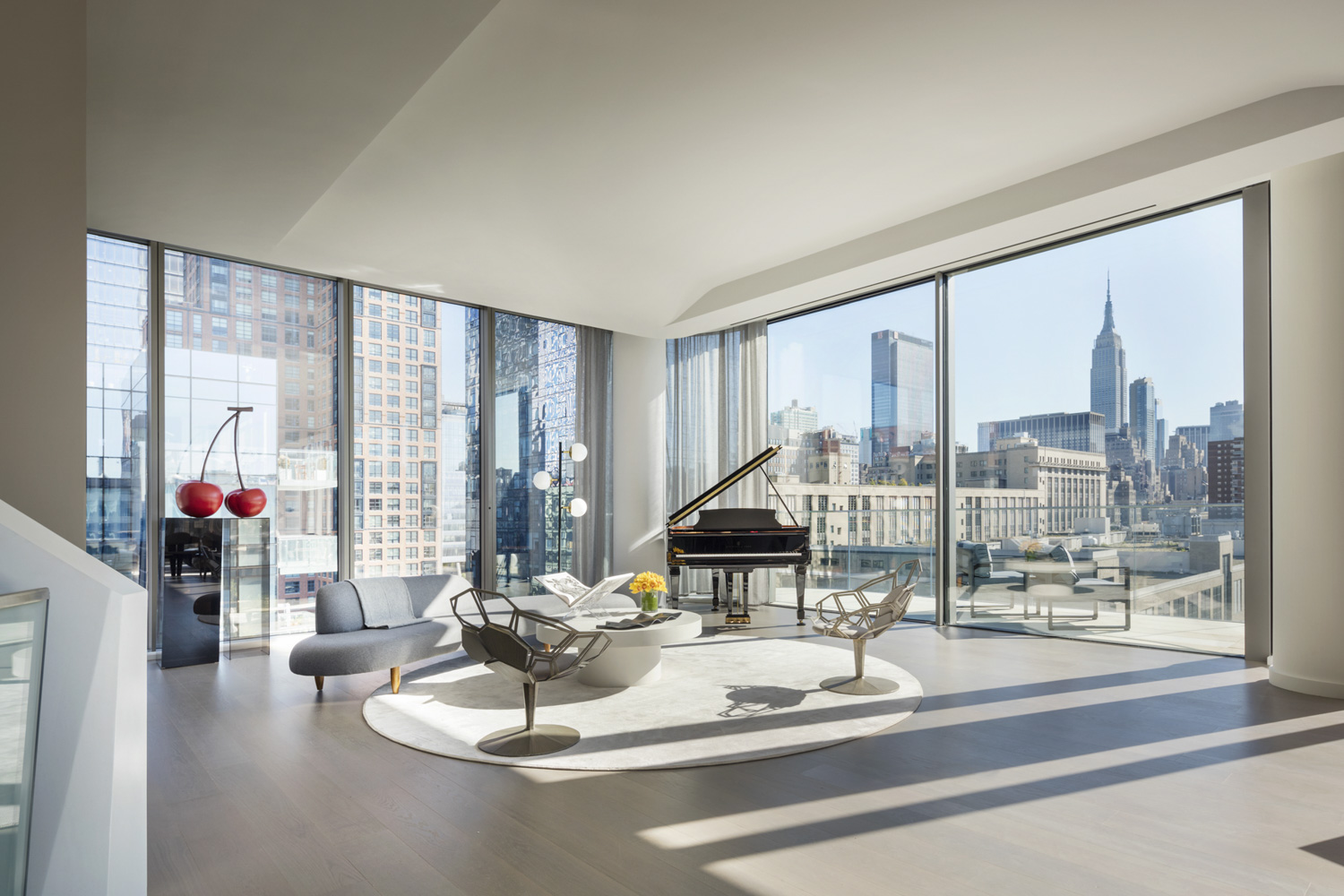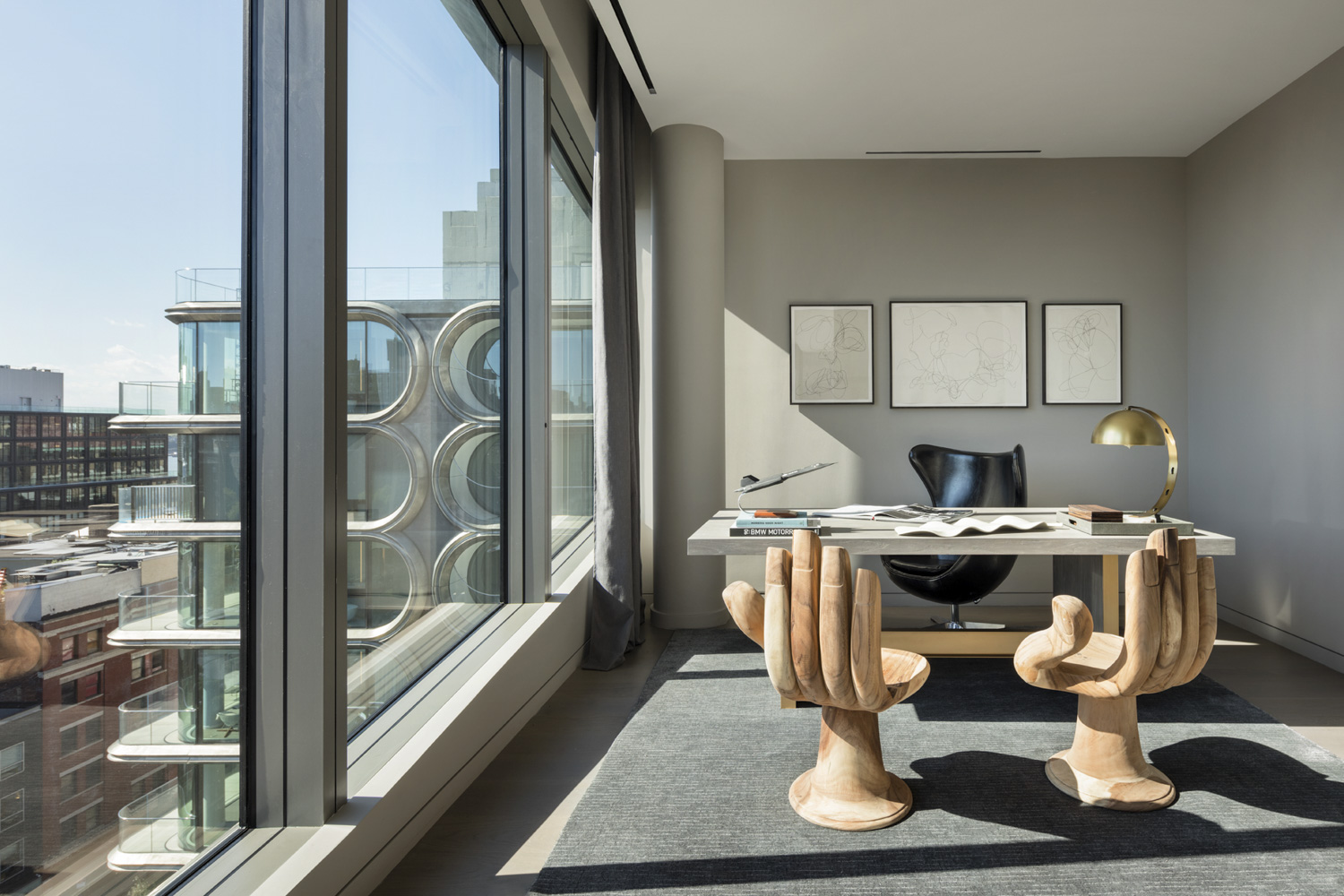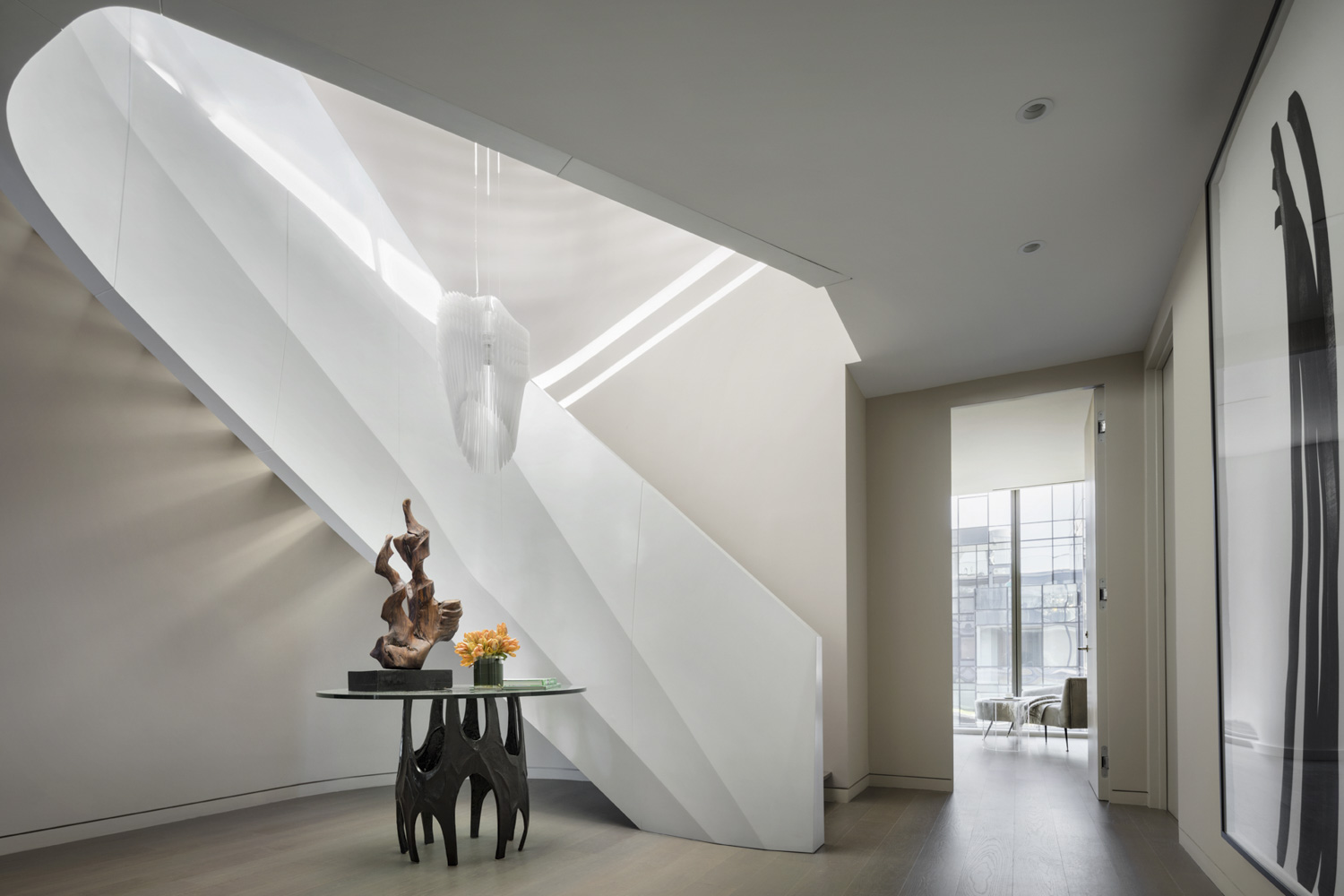 In the heart of Manhattan, specifically Hudson Yards, some special things are happening. Recently "The Vessel" opened (to mixed reviews), drawing people from around the world to the upscale neighborhood. There are countless eateries, high-end shopping venues, and exclusive art exhibits all packed into a few blocks on the West Side. Want to get in on the action, and have a spare $50,000,000 to spend? Check out this penthouse for sale that will put you right in the middle of it all.
Designed by legendary architect Zaha Hadid, Manhattan Penthouse is a dream bachelor pad. Combining two penthouses spread over three floors, the 11,121-square-foot residence offers more than enough space to escape the crowded streets of the city without having to actually leave Manhattan. Located on the edge of the Hudson Yards neighborhood in West Chelsea, Manhattan Penthouse is on the High Line. The luxury apartment is inside of 520 West 28th Street which was one of the last projects designed by Hadid before her death in 2016.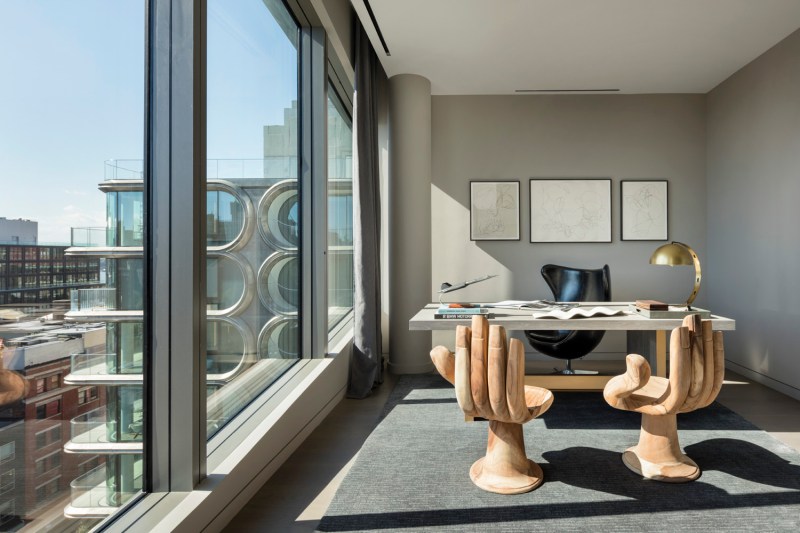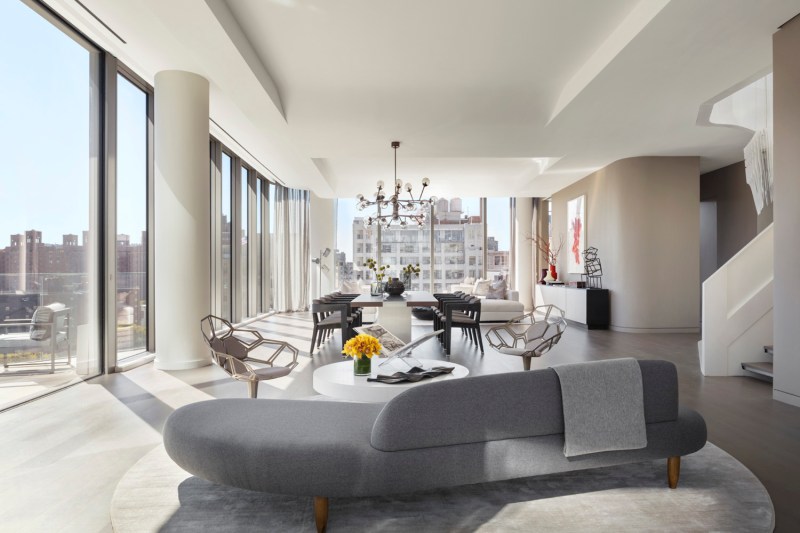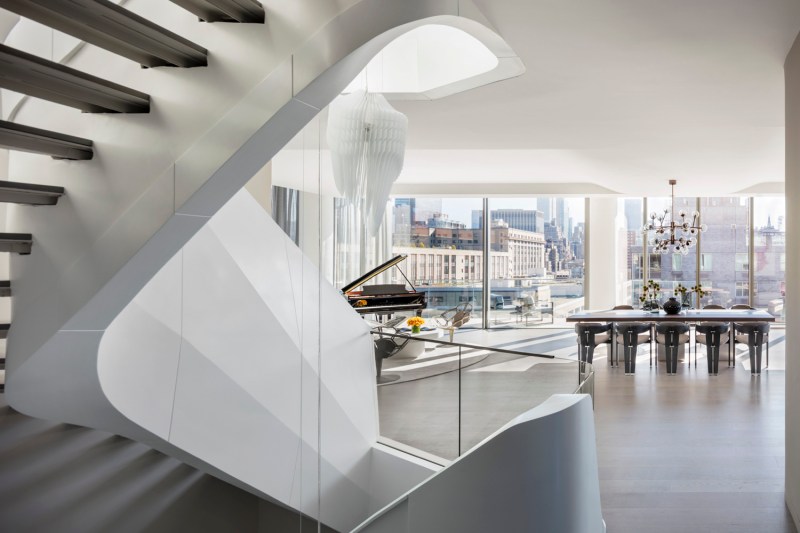 Inside and out, Hadid's signature futuristic curves meet the hard angles of the penthouse walls to create a unique visual contrast that feels like living in a swanky art museum. But just because it feels like a museum doesn't mean it is lacking luxury. Manhattan Penthouse oozes masculine opulence thanks to its taupe gray color palette, high-end finishes, and of course that $50,000,000 view of the city.
Throughout the space, there are grand swooping forms like the staircase that wraps around the private elevator. The exterior structure of the building was designed to create curved forms with cutouts for windows, resulting in uniquely framed city views from inside of the penthouse. These same forms can be found in the ceiling of certain areas like the private gym and the skylight above the indoor swimming pool. The curves are balanced by angular shapes in other areas, including the lobby and private IMAX theater.
Along with the ultra luxurious private theater, indoor Olympic-sized pool, and massive gym, the penthouse includes 7 bedrooms, 9.5 bathrooms, 2 full kitchens, a rooftop terrace that offers views of Chelsea and the Empire State Building, and a master suite so large, it's bigger than most NYC studios. In designing the penthouse, Hadid cleverly laid out the rooms in a U-shape. This unique floor plan ensures every room is treated to views of the city and is flooded with natural light during the day.
If you've got the money to drop, this extreme bachelor pad can be yours as it's currently for sale through Corcoran.
Editors' Recommendations