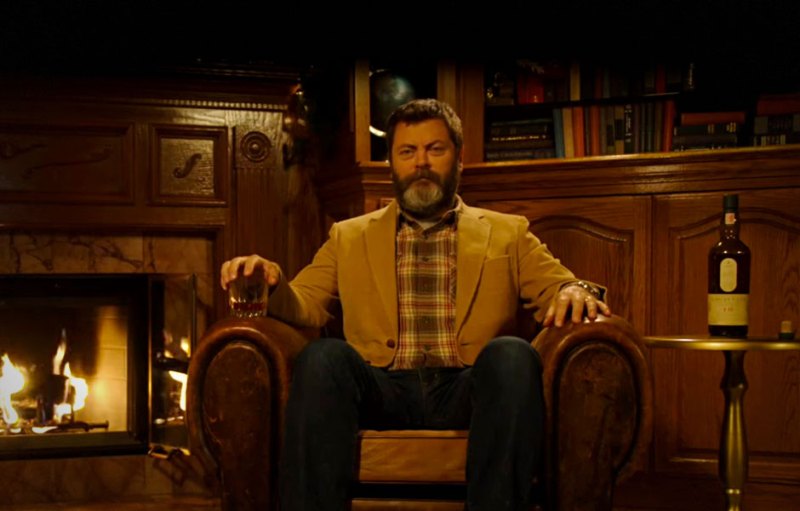 This holiday season, you literally spend every moment of holiday in pure, uninterrupted bliss with the man, the myth the legend Nick Offerman himself. On top of that, you can do it while watching him drink Lagavulin scotch whisky.
That's right. Forty-five straight minutes of a burning yule log, Nick Offerman, and Scotch whisky. This is, literally, the best thing to happen this December. The yule log first premiered on WPIX forty-nine years ago. This year, Offerman and Lagavulin are ensuring that it'll never, ever be the same.
Related: A Dram For Every Man: 6 Scotch Whiskies To Check Out This Season.
Need something to put on in the background of a boring office party? Boom.
What about that awkward holiday dinner with family? For sure.
Just need something quiet and contemplative while you fool yourself into thinking that your new Year's resolutions are going to stick for more than a week? You got it.
Now, pour your own glass, sit back, and take it all that is good this holiday season.

Editors' Recommendations