This is the first year The Manual is giving awards to our favorite spots in eight cities across America. These are places that we think are doing great things for their neighbors, town and overall community. Each winning brand/location will receive a Manual Award sticker to proudly post in their establishment. Follow along with us and our friends at Moore & Giles, as we travel across America discovering the best these cities have to offer.
While The Manual is well known for covering hot spots all around the nation, New York City is home base for many of us. While it is getting ridiculously expensive to live in, and Hedge Funders are attempting to rule the roost (80s flash back!), the urban adventurer can always find a quality piece of beef, a barber that remembers your name and some great brands to explore. Of course Brooklyn is where it's at these days so you will find our awards stretching to that borough too. Next time you head to The Big Apple, use this post as a guide and you won't be disappointed.
Best Restaurant:
Some of us remember this restaurant as NYC's most debaucherous club in the 2000's but like us, the space has matured and we would much rather spend an evening feasting on Chef Angie Mar's 60-day dry tomahawks, 45-day dry aged burgers and cherry pies with beef fat crust than doing shots. The interior is cavernous and cozy for a romantic night or dinner with old friends. Just remember, go hungry or go home.
Best Bar:
We all like a good dive bar but when in New York, do it up. Torst is the slickest looking bar in town but it's not all show. Danish co-owner Jeppe Jarnit-Bjergsø couldn't find a stylish spot with great beers so he opened Torst to satiate his needs. Ends up all of New York is equally as excited about the wood-clad bar. Their impressive draft line is rotated every two weeks and the taps are operated by a serious 'beer control panel' they call the 'Flux Capacitor (learn more here). Oh, and on Sundays they have a pig roast. Need we say more?
Photo courtesy of Signe Birck
Best Coffee Shop: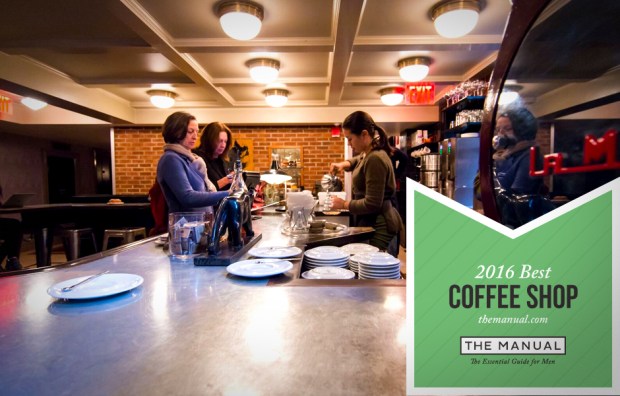 Tucked away in the awe inspiring High Line Hotel (formerly a Theological Seminary built in 1895), Intelligentsia opened an outpost with on point baristas, delicious single origin espresso plus the awesome people watching in the lobby. They also have a 1963 Citroën H-Van outside on the patio that has been reconfigured as a coffee truck for a to-go cup. But we suggest taking a seat outdoors and soaking up the vibes of this new Chelsea establishment
Best Local Brew: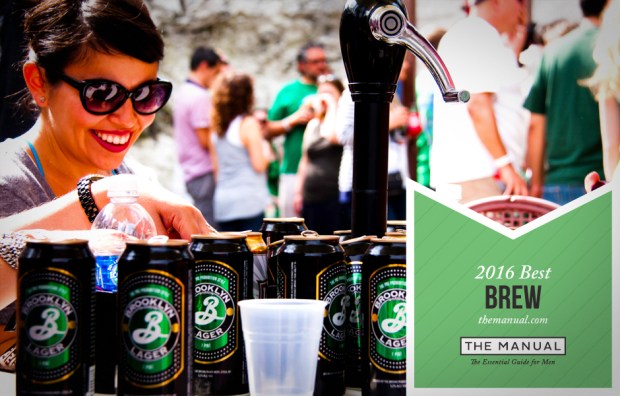 Ever since 1987 Brooklyn Brewery has been satiating locals lips with quality beer. While the brew was made in the Matt Brewing Company in upstate New York for the first ten years, in 1996 they bought a former matzo factory in Williamsburg and started making magic right there in Brooklyn. In 2009 they expanded and their Brooklyn Brown Ale and Brooklyn India Pale Ale have been big winners but you really can't go wrong with any of there thirst quenching beers.
Best Shop:
Located in the East Village, The Lodge is a refreshing change to the ever increasing chain stores in Manhattan. Come in and surround yourself with Made in America beauties such as Chester Wallace totes, Throne watches and American Trench socks. They keep the man ball rolling with grooming products from Fellow Barber, Baxter and Blind Barber. And there is always whiskey served. Always.
Best Barber Shop: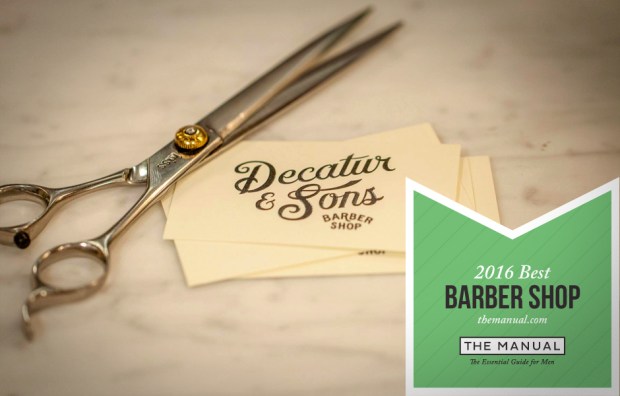 The City is inundated with a plethora of new barber shops for the recently well coiffed dude. But some don't take reservations, some are too hip to bother with and others are full of assholes. That is why we are such fans of the low key, friendly Decatur & Sons in Chelsea Market. All of the barbers here provide excellent cuts, trims and shaves in their cozy little shop without attitude. Just book online and look forward to a quality experience.
Best Local Brand:
While we cover our fair share of lumber jacky outdoor wear, we are still fans of looking sharp and stepping up our game. Especially when we are traveling. That is why we are such big fans of Craft Atlantic. While their pieces are handsome, they also incorporate natural and high-tech yarns, technical innovation and great streamlined design to take us from the boardroom to the bar.
To visit in person head to 115 Greenwich Avenue New York, NY.
Editors' Recommendations