This is the first year The Manual is giving awards to our favorite spots in eight cities across America that we think are doing great things for their neighbors, town and overall community. Winners were chosen both by writer's opinions as well as readers who could vote on The Manual's Facebook page. Winners will receive a decal to mount in their establishment as well as exposure on the site and on social media. We are excited to take this trip across America with our friends at the leather and lifestyle brand, Moore & Giles. Enjoy!
As we all know, Austin has become one of America's premier music cities. With all of the hoopla has come a bountiful variety of new places to discover, making it a destination for more than just music. We are also big fans of any town that strives to keep local businesses thriving, hence the slogan, 'Keep Austin Weird'. Read on to learn about the spots where we like to kick up our boots.
Best Restaurant:
Located a little outside of town (the North Loop), this spot is well worth the drive and the wait. While everyone raves about the popovers, the menusis packed with seasonal American and European (hence the name!) specialties. We have pigged out on the Crispy Pig Face, Fried Chicken Biscuit and the Whole Roasted Branzino. Go forth and tell us what you savored.
Best Bar: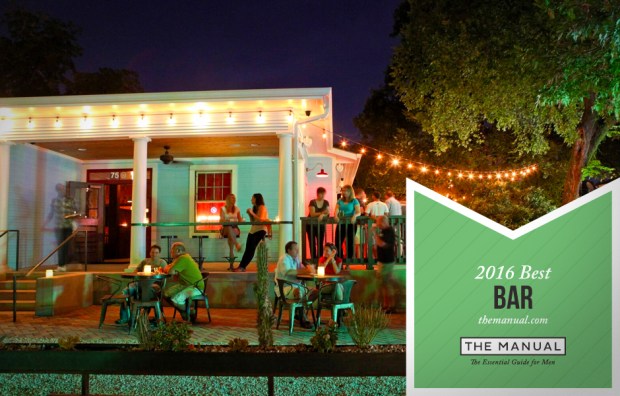 Some of charming houses on Rainey Street might be getting bulldozed to make room for shiny new high-rises, but at least you can still go there for a good cocktail. Situated in one of said houses, Half Step has plenty of nooks and crannies to have a seat, from the bar and booths inside to outdoor picnic tables and the wraparound porch. Try Remember the Maine — made with rye, sweet vermouth, cherry heering and absinth – a classic daiquiri or put your buzz in the pro's hands with Bartender's Choice.
Best Coffee Shop:
Located in a historic house in East Austin, Cody Symington and Mary Jenkins opened Cenote when they longed for a place to get great coffee and food in their neighborhood. Equal parts coffeehouse, wine bar and tap room with a focus on local and organic whenever possible, there's something for everyone here. Cenote's house coffee is made in a French press, they have a rotating list of pour-over options and their triple filtered iced coffee is cold brewed for 24 hours. Grab a salad, sandwich or tacos, and have a seat on their patio.
Best Local Brew:
The brewers at Austin Beer Works know it's important to have a strong core. They brew their four favorite beers year round so you can enjoy them anytime, whether you're an IPA or pilsner kinda guy. Always in demand, make sure to try their delicious seasonals and 16oz Heavy Machinery IPA series before they run out. Stop by the taproom for your favorite brew and eats from a rotating selection of Austin's best food trucks.
Best Shop: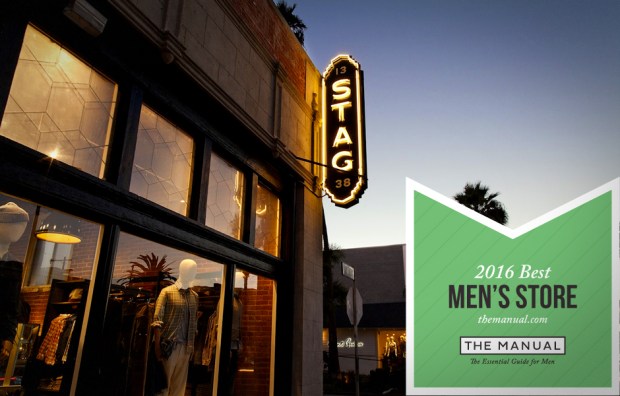 We never roll through Austin without stopping into Stag which is something like a modern general store for men, stacked with everything from clothing and shoes to grooming products and unique gifts. They stock everything a dude could want like button-ups from RRL, beanies and board shorts from Saturdays Surf and Vans sneakers. And their vision is growing too – they now have stores in Houston, Dallas and Venice, CA.
Best Barber Shop:
Birds Barbershop was opened by childhood friends Michael Portman and Jayson Rapaport in 2006 when they realized there was nowhere in Austin to get a high-quality, affordable haircut. Now they have eight locations across the city, a hair product line Verb and give you a complimentary Shiner beer when you stop in for a service, just like they did on day one. Whether you're looking for a fade, buzz or just a beard trim, they accept walk-ins on the daily.
Best Local Brand: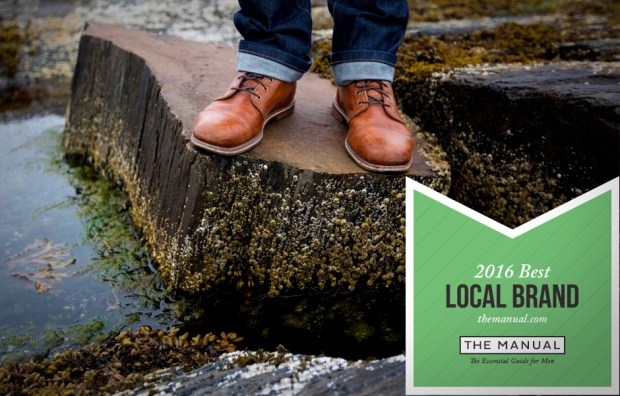 Crafted in Maine with materials from places like Horween Tannery in Chicago and Fairfield Textile in New Jersey, HELM Boots employs timeless, quality design to create designs you can wear forever. They're built for the man who loves adventure, isn't afraid to work hard and would rather choose quality over quantity. And there's something for everyone, whether you're looking for a pair that's rugged or polished.