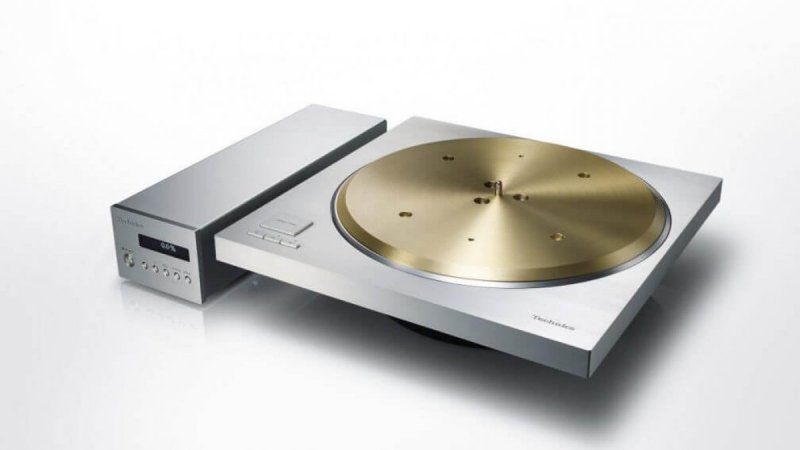 Popular audio brand Technics has announced a special reissue of its classic SP-10 turntable in the form of the Technics SP-10R, a new product that the company is calling its "most premium analog, direct-drive turntable to date."
The beautiful silver turntable will feature a heavy 7-kilogram platter made of brass and features an external power supply to minimize internal hum and vibration. Perhaps the biggest feature of the new table is a reworked core-less direct-drive motor that gets rid of slight rotational irregularities found in earlier Technics models. When done correctly, direct-drive turntables can have advantages over belt-driven models — namely an improved signal-to-noise ratio, meaning you'll hear more music and less hum.
This is especially true on the new SP-10R: The new motor means that it offers listeners an exceptionally low wow & flutter (unevenness of rotation) rate of .015 percent, which is even lower than many audiophiles expect to find in a good turntable, and it also offers a dramatically low signal-to-noise ratio of 92db — a number the company claims is the best in the world.
It makes sense that the company would debut its latest developments in direct-drive technology on a new version of the SP-10; The original iteration of the SP-10, released in 1970, was the first turntable ever to feature a direct-drive motor. That table and its successor, the SP-10MK2, are still considered to be among the best turntables you can buy.
Though a prototype of the new SP-10R turntable has already hit the show floor at the IFA conference in Berlin, consumers will have a relatively long time to mull whether or not they want to pick up the new deck. The commercial launch of the Technics SP-10R has been set for summer of 2018, with components beyond the direct-drive motor and platter having not yet been announced. Pricing has yet to be announced as well, but will likely reflect the fact that the company considers this to be among the best turntables ever made.
Even with a very high price point, the new SP-10R models will likely sell very well in the audiophile world, where many listeners are heavily driven to find the quietest and most beautiful audio equipment ever made, even when that involves a prohibitive price tag.
A version of this post first appeared on our brother site, Digital Trends.