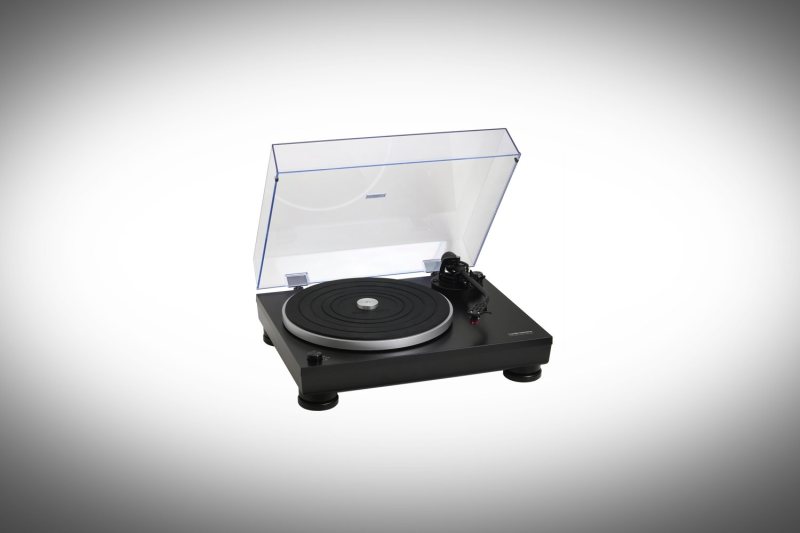 With 2017 barely an infant, audio companies are already looking toward the new year with new gear. As an example, Audio-Technica just couldn't wait to debut its latest treat for vinyl enthusiasts, the AT-LP5 Direct Drive turntable.
"Our new AT-LP5 was created to satisfy discerning audiophiles and music lovers with its exceptional sound, visual appeal ,and ease of use," Crystal Griffith, Audio-Technica marketing manager, said in a statement. "The AT-LP5 conveys all the warmth, richness, depth, and detail that makes listening to records such a rewarding musical experience."
As expected in any modern turntable, the AT-LP5 plays both 33-1/3 and 45 RPM records, which spin on a balanced aluminum platter and 5mm damping mat. To actually pick up the sound, the turntable uses a J-shaped tone arm based on the tone arms that Audio-Technica used in the company's turntables from the 1960s and 1970s. The tone arm is paired with the AT95EX Dual Moving Magnet cartridge, designed specifically for the AT-LP5.
Vinyl's resurgence in popularity has seen the phono input return to many newer A/V receivers, but that doesn't mean they all have it. In case you're stuck with an auxiliary input — which makes for extremely low volume playback of records — the AT-LP5 includes a built-in switchable phono preamp that will boost the volume for proper listening.
While for some, nothing beats the sound of a vinyl record, others would just like to preserve their collection digitally. The AT-LP5 can assist with this, as it includes a USB connection that, along with the bundled Audacity software, can help users pull their entire record collection on to a hard drive in style.
The Audio-Technica AT-LP5 is available now in a matte black finish, and retails for $450. For more information on the turntable, see the Audio-Technica website.
A version of this article originally appeared at our "brother site," Digital Trends.