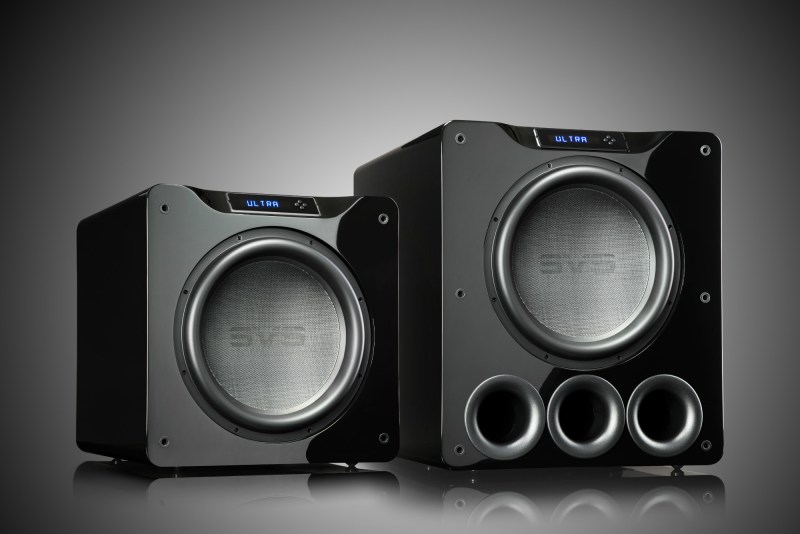 Every component of a home theater system is important, but if you are looking for bass you can hear and feel, any old subwoofer is not going to cut it. For those looking for truly powerful bass, SVS Sound has a solution in its new 16-Ultra series of subwoofers, which it says is the largest and most powerful line it has produced to date.
Both models in the 16-Ultra series — it is available in ported and sealed varieties — feature a MOSFET amplifier with 1,500 continuous watts, and capable of peaking at 5,000 watts. That force moves a 16-inch driver with an 8-inch wound voice coil that SVS Sound calls "unprecedented." This allows precise control of the massive driver, which should make for excellent transient response and lightning-quick punch.
"The Ultra Series subwoofers have been the most important SVS products for so long that we knew our newest iteration had to be groundbreaking on many levels," SVS president and managing partner Gary Yacoubian said in a statement. "I challenged our engineering team to create a signature subwoofer line for the entire industry and not just for SVS and to push the boundaries of innovation and performance as much as possible."
The cabinet is braced internally and features a double-thick MDF front baffle, which both helps support the driver and benefits the subwoofer's acoustics. The reinforced design helps reduce cabinet resonance, even at high sound pressure levels, promising little to no coloration of the sound.
Both models in the 16-Ultra series feature a front-panel display and IR remote, but for even more control, the 16-Ultra app for iOS and Android devices allows control of more elements. The app can control polarity, room gain, phase alignment, parametric equalizer, other digital signal processor functions, and can also easily store room presets.
"We set out to create the reference standard for all subwoofers and shake the foundations of the audio world by making this level of world class experience available to more people than ever before, and I think the world will agree with me," Yacoubian said. "We did it."
Pricing for the new 16-Ultra series starts at $2,000 for the sealed model, while the ported model will sell for $2,500. Both models are available in either premium black oak or piano black gloss finishes, and will begin shipping on November 1. For more information on the new series, see the SVS Sound website.
A version of this article originally appeared at our "brother site," DigitalTrends.com
Editors' Recommendations