Imagine living in a house designed to look like the iconic expressionist painting "The Scream" by Edvard Munch.
To no surprise, the Oslo-based architecture firm Snøhetta that spearheaded the world's largest underwater restaurant, a low-energy glacial hotel, and the 9/11 Memorial Museum, signed on to help make the bold and bizarre art by Munch into a residence in the suburbs of Oslo, Norway.
Dubbed "A House to Die In," Snøhetta was first approached in 2011 by controversial Norwegian artist Bjarne Melgaard to create a part-home/part-sculpture that would honor Munch around the pastoral land where the iconic artist had his winter studio.
A House to Die In would double as Melgaard's private residence and work studio, and much of its design would be rooted in Melgaard's own art.
The collaborative rendering of A House to Die In shows a dark, ominous, and highly modern structure that resembles a Blade Runner-esque, extraterrestrial-looking spaceship that is in stark contrast to its natural surroundings and the light-colored sculptures on which it is placed.
Massive animal sculptures function as foundation columns for the light-streaked top structure which looks like a shard of obsidian. Inspired by Japanese building traditions, the house would be clad with burned oak that naturally erodes over time, so the building "changes character throughout the years and seasons," says Snøhetta.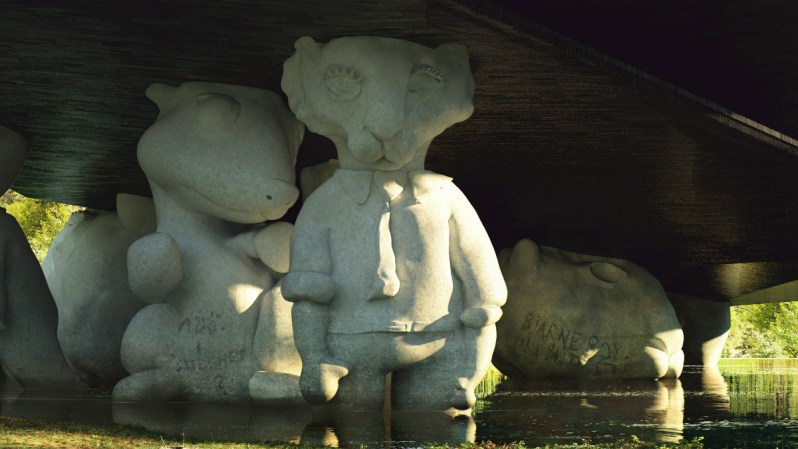 A shallow pond of water below the sculptures would create the illusion that the house is hovering aboveground.
"The house has become a physical, triangular wooden house resting on poles of white animal-shaped sculptures," says Snøhetta, who modeled selected Melgaard drawings before initiating a reduction process to achieve buildable shapes. "A large number of the triangles are then digitally removed from the 3D model, creating a rougher and more geometrical pattern," they add.
While the exterior of A House to Die In takes the cake, interior plans are equally bizarre. Snøhetta says, "While one of the rooms could function both as swimming pool and dining room, another could function as workspace and spa. These untraditional pairings are a direct symbol of how conventions are prevented from influencing the building's usage or design."
… how did we never think of a workplace spa!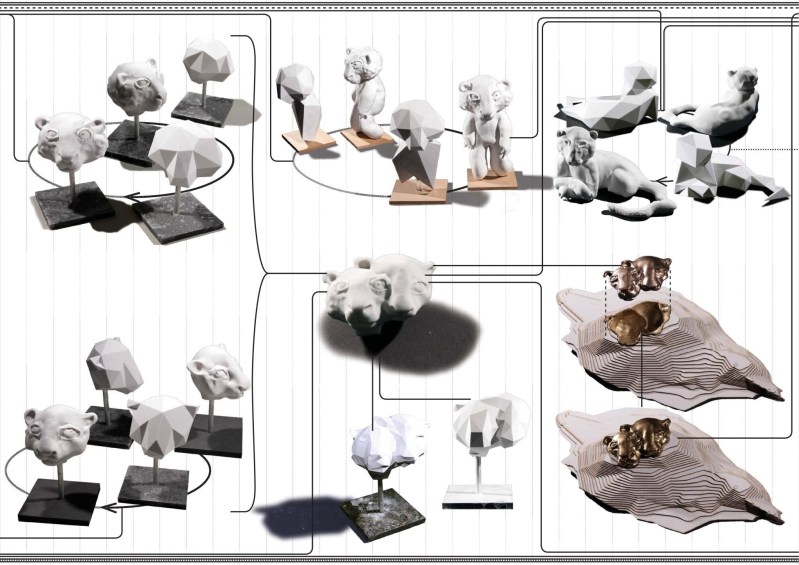 After seven years of drawings, models, and documents attempting to bring A House to Die into physical form, local Oslo authorities rejected the plans in late August, 2018, declaring that the land designated for the building should remain a green space.
While this decision dooms the A House to Die In from being built where Munch worked and was largely inspired by the landscape, there's hope that A House to Die In uproots its animal pillars and finds a new patch of grass.
Editors' Recommendations