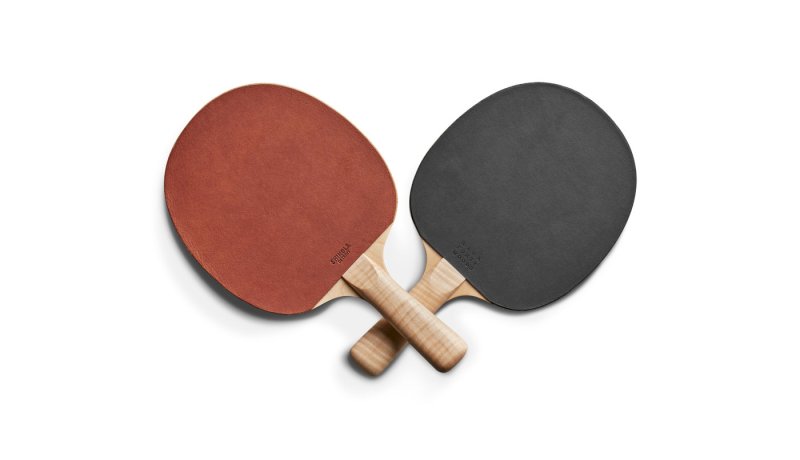 Lifestyle brand Shinola has expanded greatly over the few short years since its inception.
From its beginnings producing American-built watches and wallets to its now well-rounded line of luxurious leather bags, exceptionally engineered bicycles, pet gear, and apparel, it seems like Shinola is on its way to conquering every consumer category, including sports gear. Well, table sports, that is.
Never afraid of a collaboration, Shinola has now announced its latest with Oregon wood working company, Back Forty Woods, to bring you what may be the world's most luxurious ping pong paddle.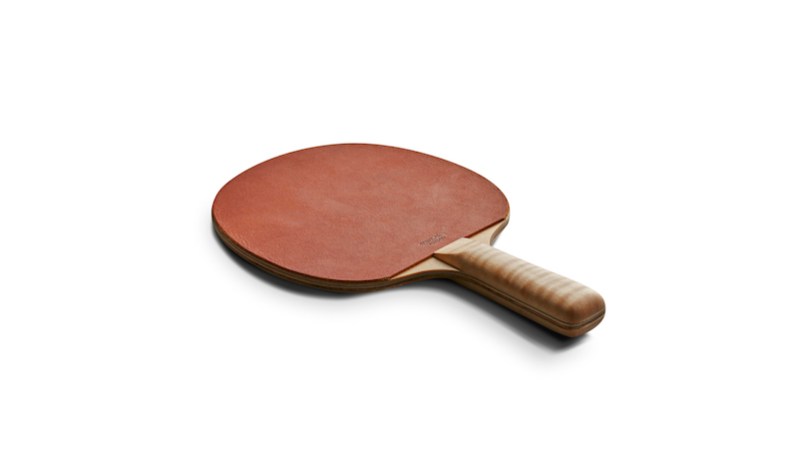 Back Forty Woods, founded by three brothers (Jai, Tanner, and Caleb Ralls) with deep Oregon roots, is a unique Pacific Northwest wood shop and design studio focused on using locally sourced wood and timber for furniture, cutting boards, wall art, and of course, ping pong paddles.
"Our family has been in the Oregon timber industry and tree products industry for a long time," says Jai Ralls in an interview with Shinola. "Our great grandfather was a horse logger and had a small sawmill outside of Portland in the '30s, our grandfather built and owned a Veneer Mill in Eugene, Oregon; and my dad started a small Oregon family tree farm."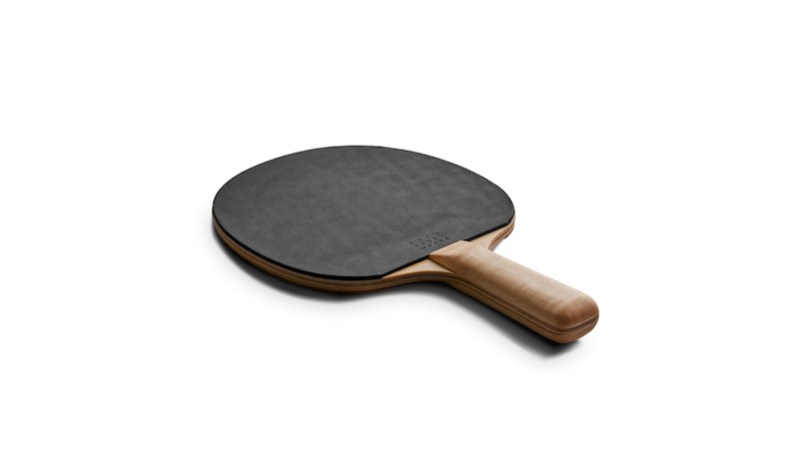 With such a close connection to the land, it's no surprise that Back Forty Woods prides itself on its use of new and reclaimed local timber and hand-made construction wherever possible. When it comes to their collab with Shinola, the fiddleback figure handles of the paddles are made of Oregon Big leaf Maple that is sourced near their Eugene headquarters. With more heft than your average pong paddle and a slight taper to the design, the Shinola + Back Forty Woods paddle feels solid in the hand–a true power player's paddle.
And with Shinola's amazingly soft American black and bourbon leather (see below) that, according to Shinola, has a "higher oil content to add more grip and spin to the ball," the boost in confidence you feel from owning a rich, warm paddle, just might be the edge you needed to put a little spin on your game-winning serve.
If you're the type of guy who considers himself a gentleman of leisure (even if you have a regular nine to five), these paddles are hard to pass up. At $150 each, the price may seem steep, but as the old adage goes "you get what you pay for," and with Shinola and Back Forty Woods, you get hand-made sports equipment that is as at home as an art piece as it is on the table.