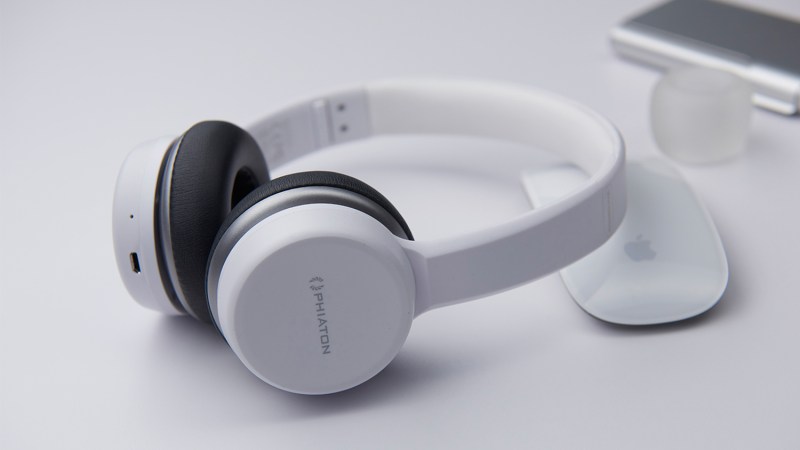 Have you ever noticed how Bluetooth headphones that sound really good tend to be anything but portable? On the flip side, the more portable they are, the lower sound quality they seem to have. And don't even get us started on aesthetics. It's hard finding a good pair of Bluetooth headphones that can satisfy all three criteria. Thankfully, headphone maker Phiaton is looking to solve this disparity with its newest pair of on-ear Bluetooth headphones, the BT 390.
The main draw of the BT 390 is its collapsible design, folding down to a much smaller profile to easily slip into carrying cases, backpacks, or even desk drawers. There's no need to worry about these taking up too much space. This sets the BT 390 apart from Phiaton's other on-ear model in the same series, the BT-460, which features a solid headband instead of a foldable one.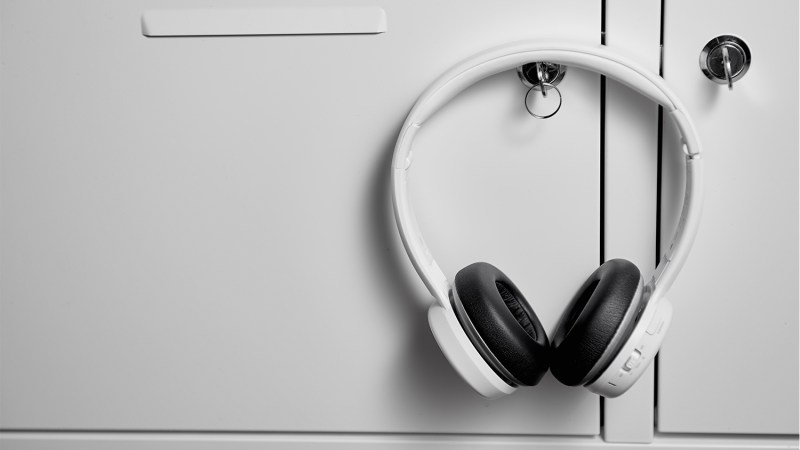 Aesthetically, Phiaton has opted for simple tones, offering a white model and black model. The black model is a single light charcoal (making for more of a charcoal color), while the white features a white frame and black padding on the earcups. Both models features a smooth, sturdy plastic material for the earcups and headband, and soft leatherette for the earcup padding. The entire device is thin and lightweight, making for a muted, minimalist piece. While Phiaton has focused on making the BT 390 portable and stylish, the company doesn't seem to be skimping on engineering and quality.
The BY 390 are on-ear headphones, and feature 40mm drivers with an "optimized vibration system" for "high frequency clarity and an improved sound stage" and neodymium magnets, which Phiaton claims can "provide rich, commanding bass," and passive sound isolation — meaning that wearing these will still sound good even in noisy environments like buses or commuter trains. The BT 390 are also equipped with Bluetooth 4.1 for wireless connection, and support connections with up to two simultaneous Bluetooth devices. They also sports an "Everplay-X" MicroUSB to 3.5mm cable for wired connections if your device doesn't support Bluetooth or the battery runs out, though the 30 hours of continuous playback Phiaton is boasting would be hard to burn through by accident.
If you're interested in the headphones, you can check out Phiaton's official website for more info. However, if you've made up your mind and are ready to buy, the BT 390 are available now for $80 at Amazon.
A version of this article originally ran on our "brother site," Digital Trends.
Editors' Recommendations