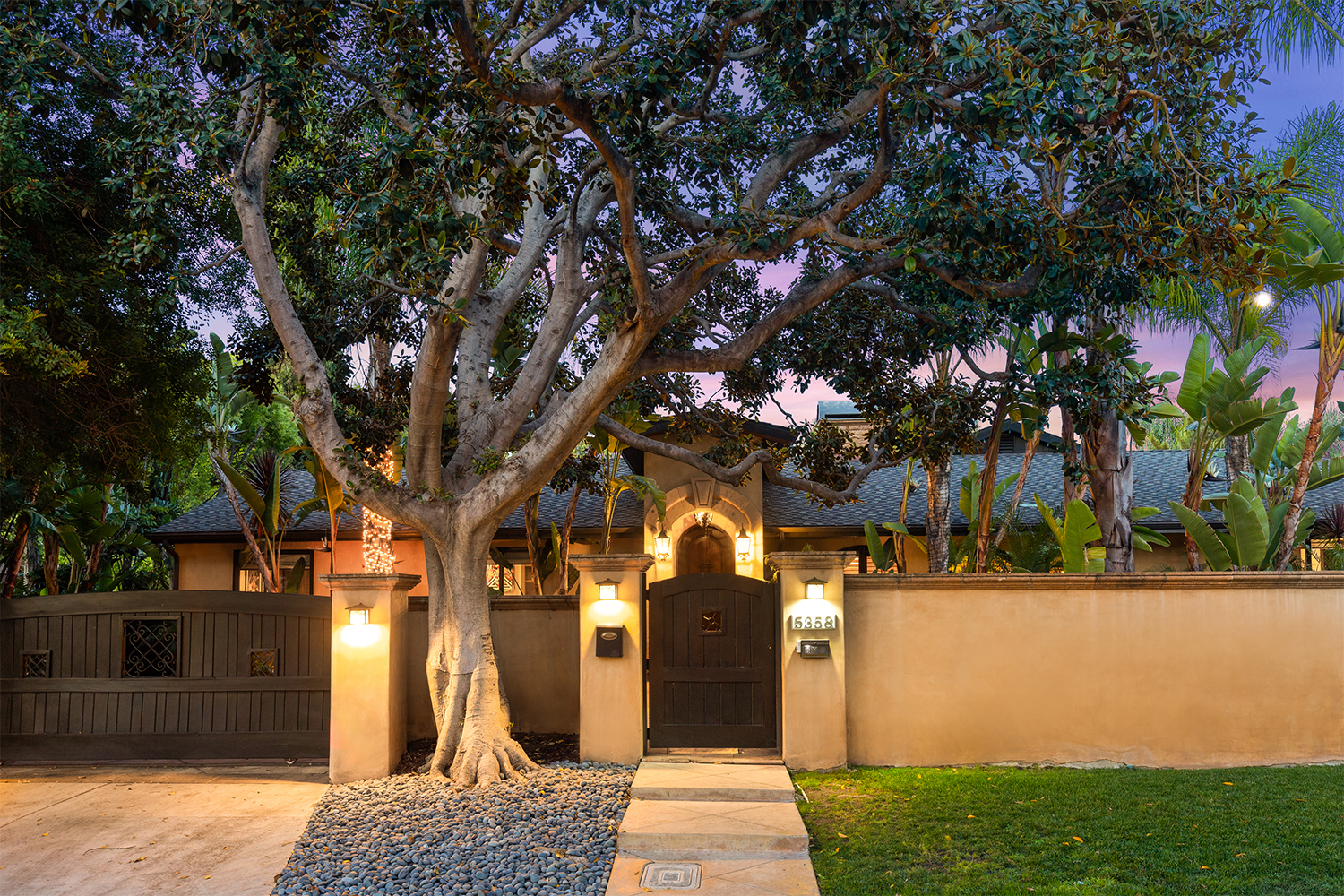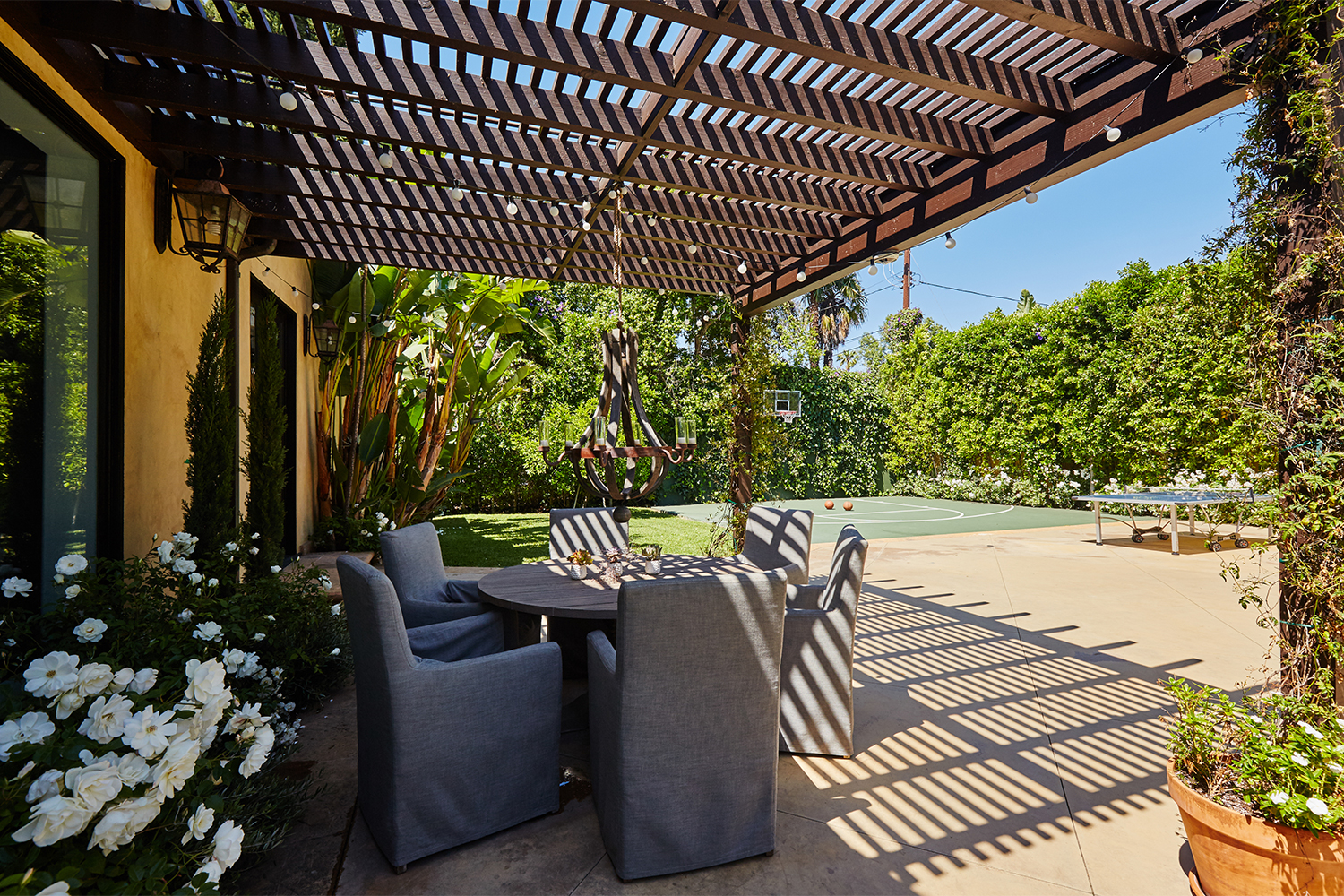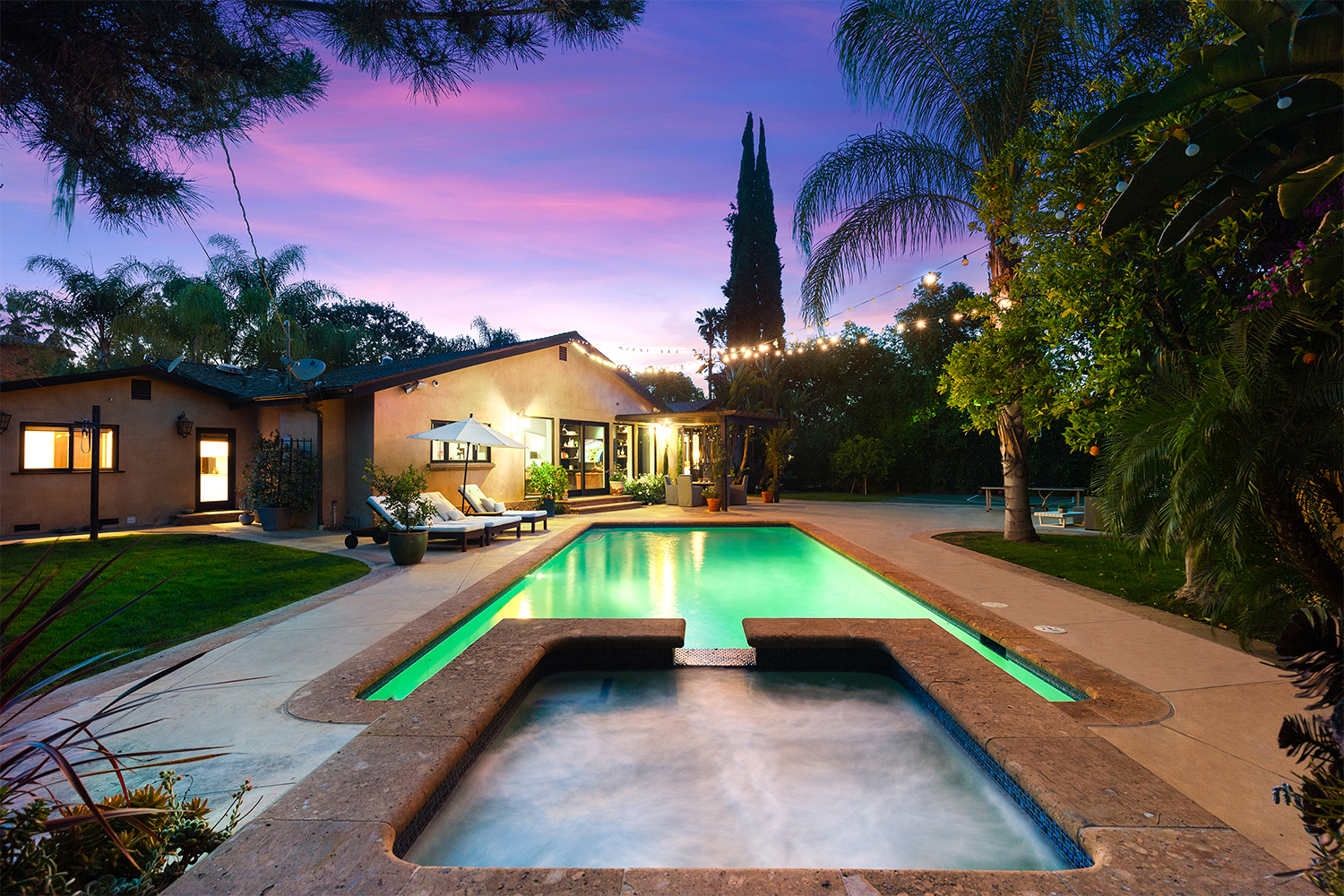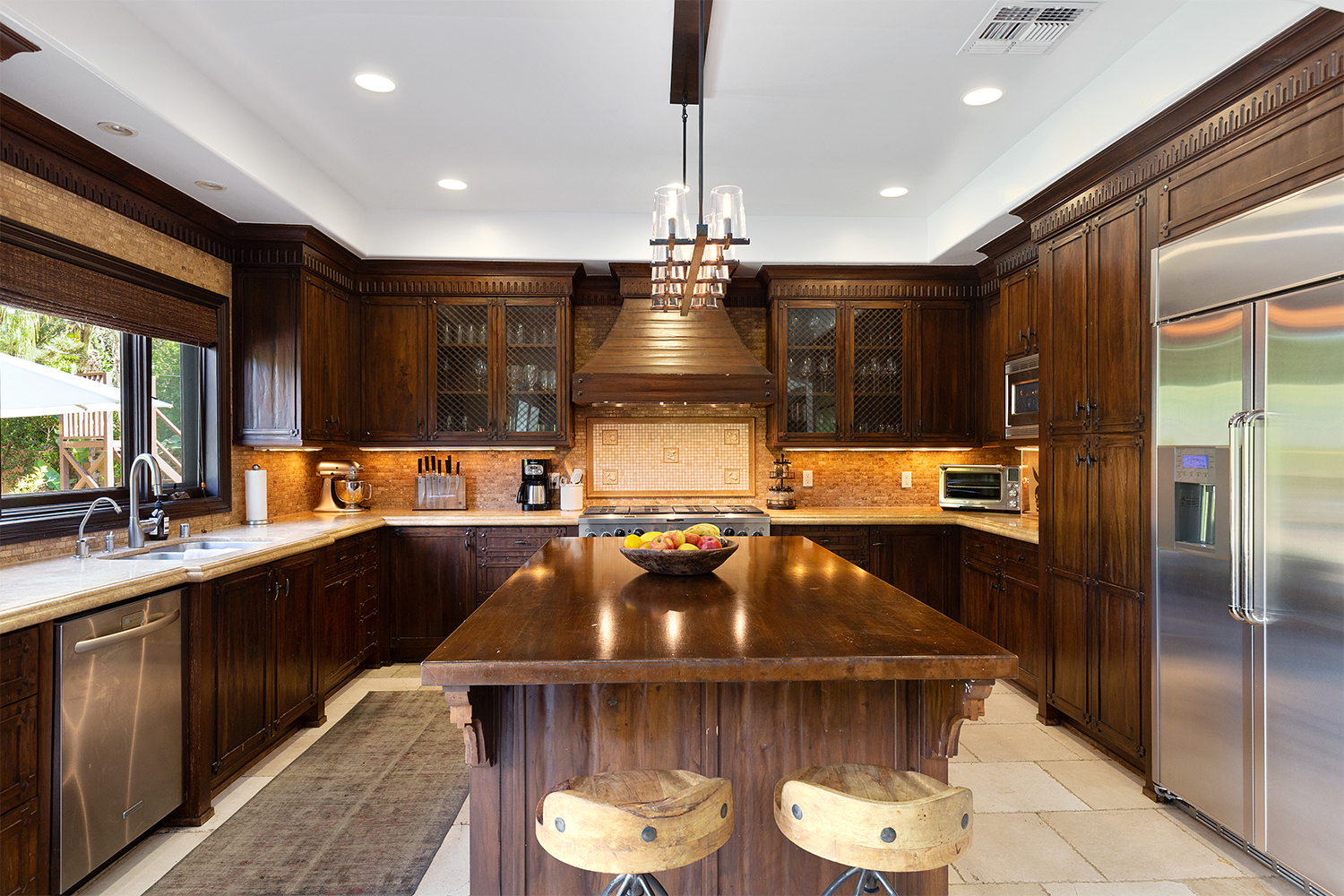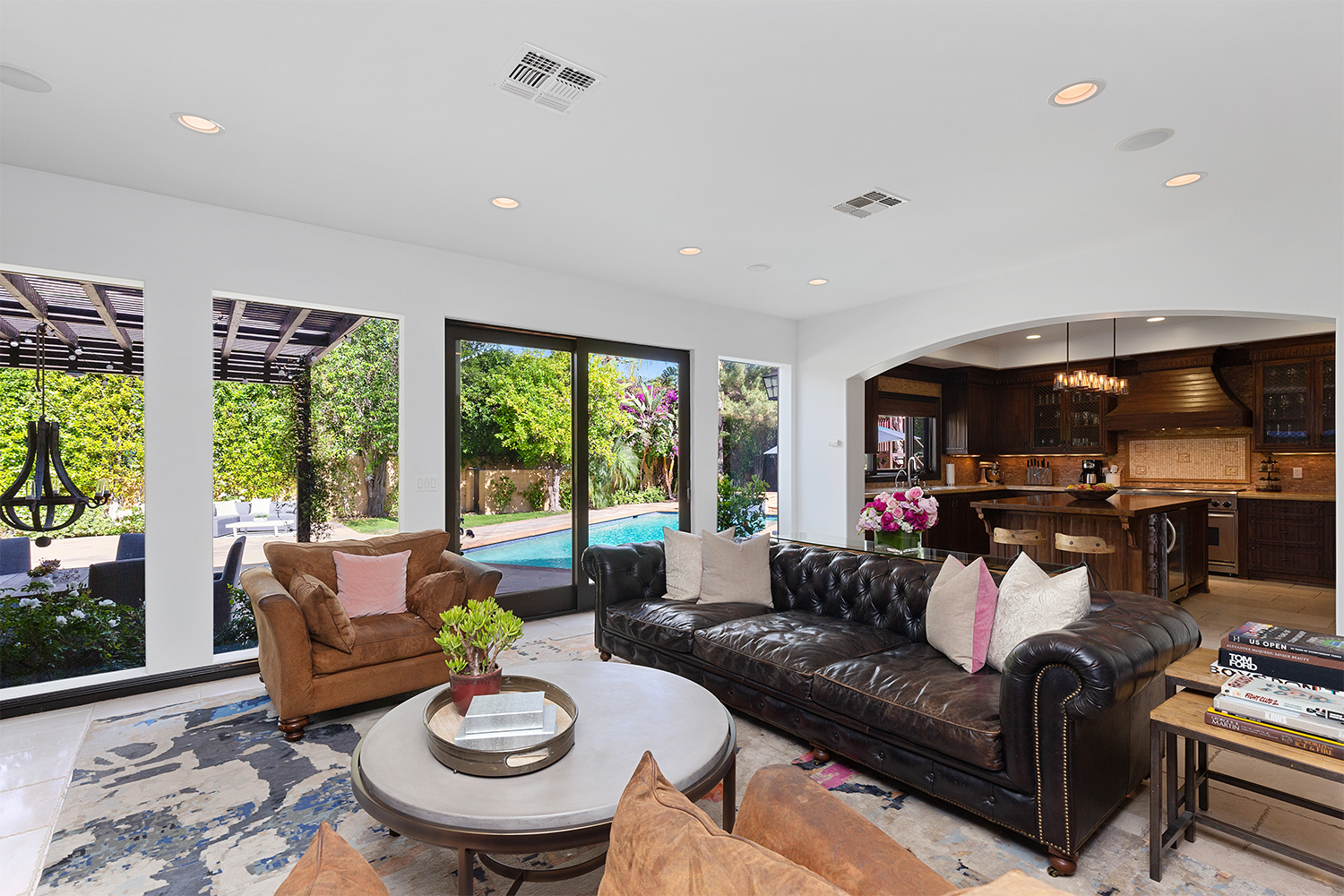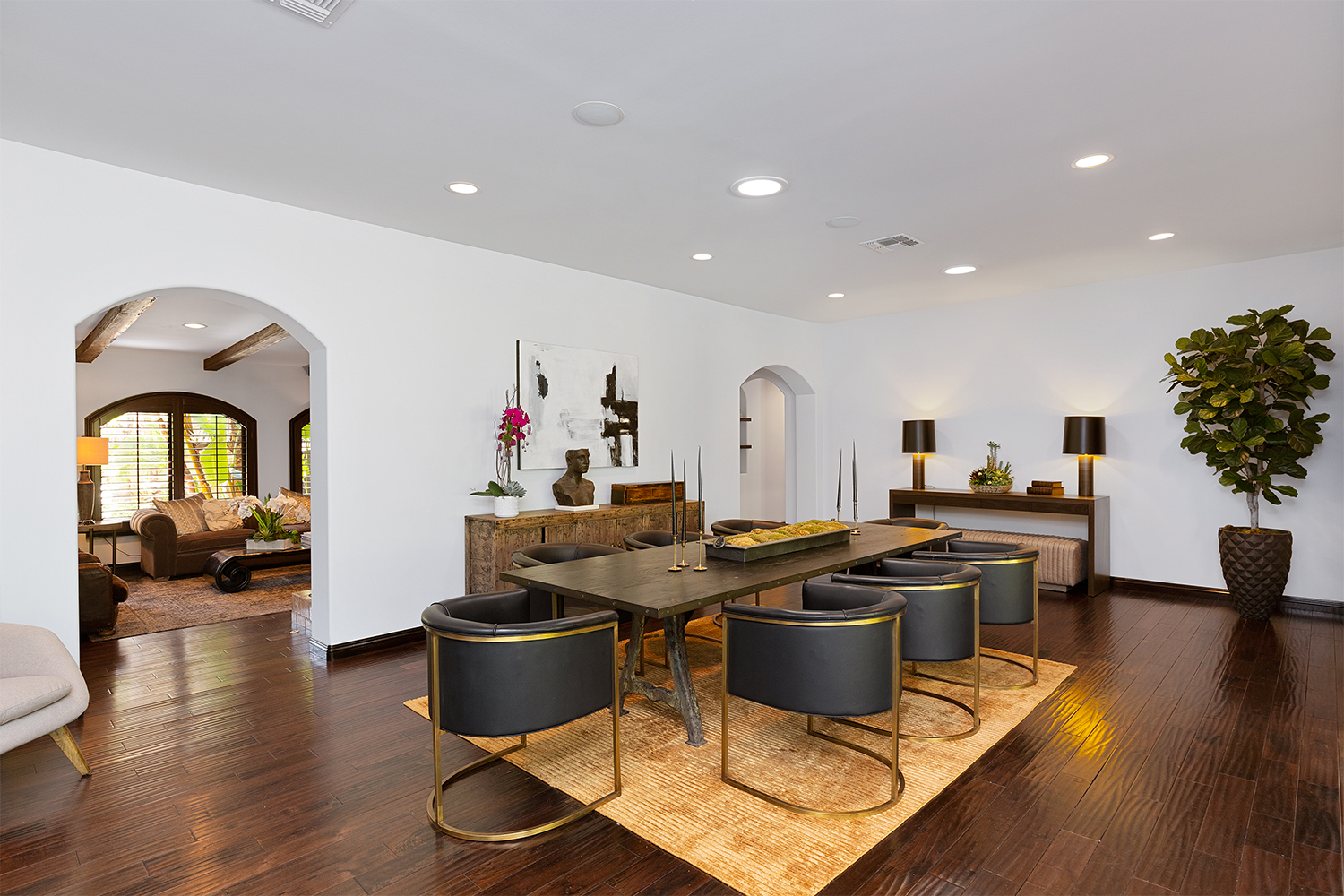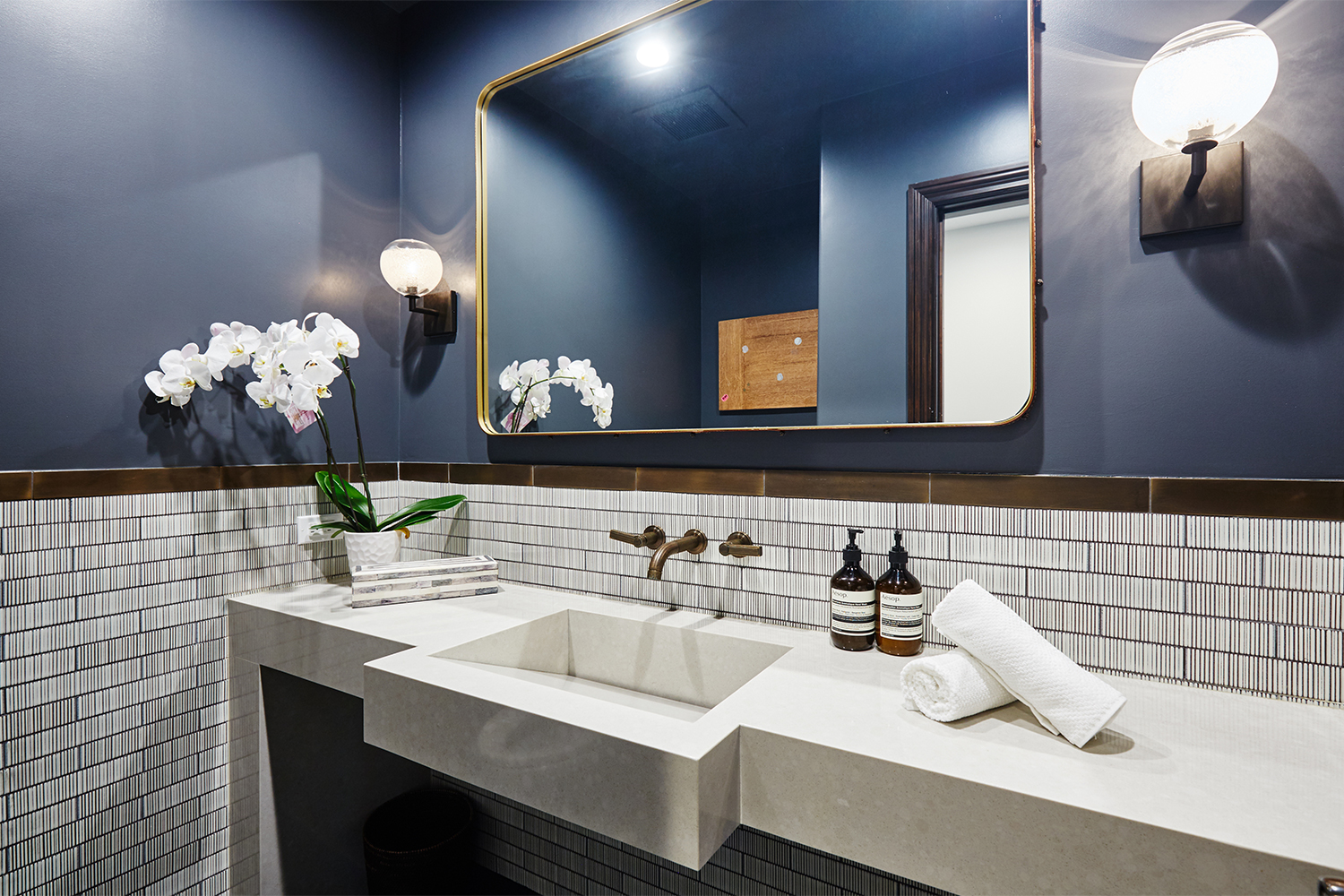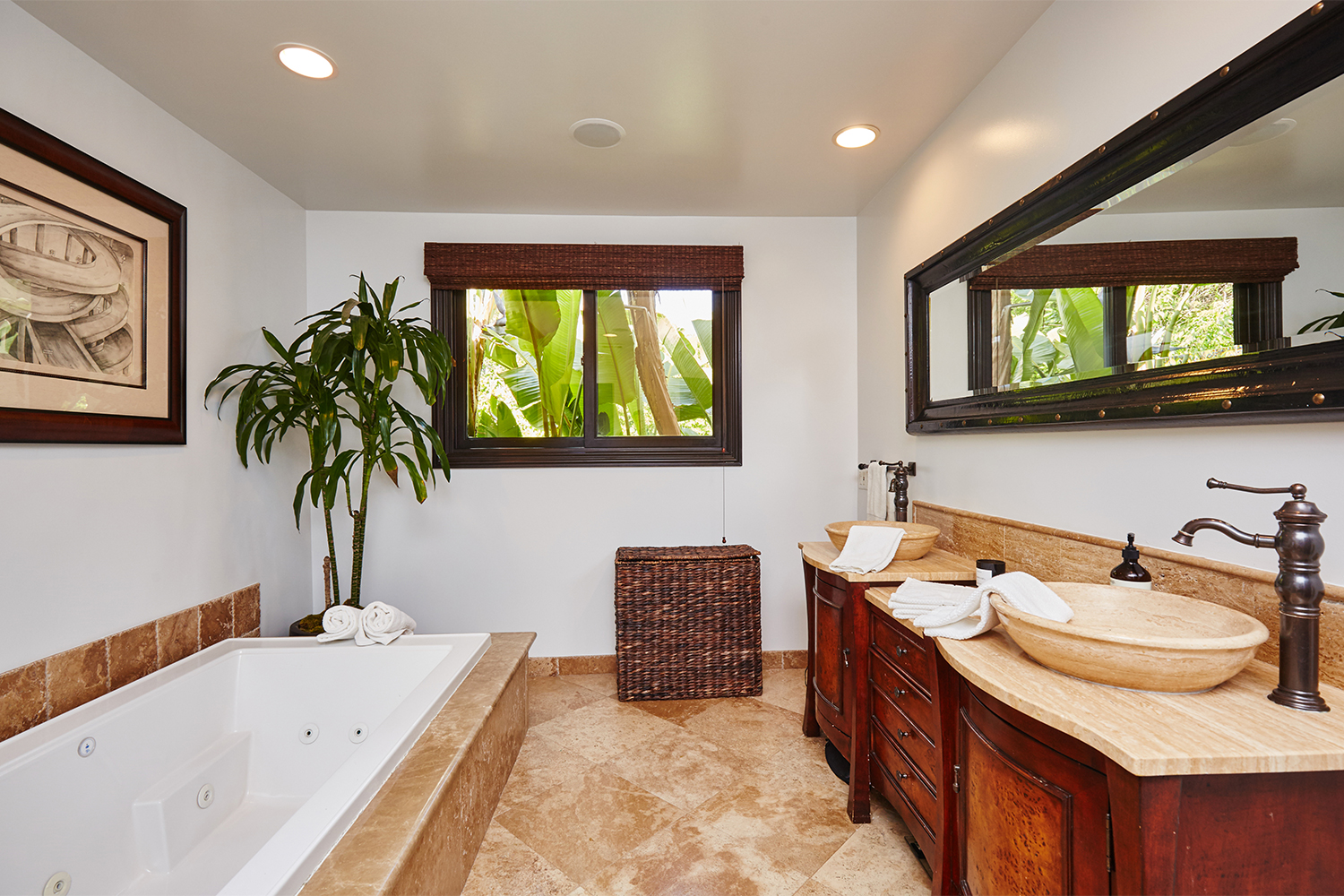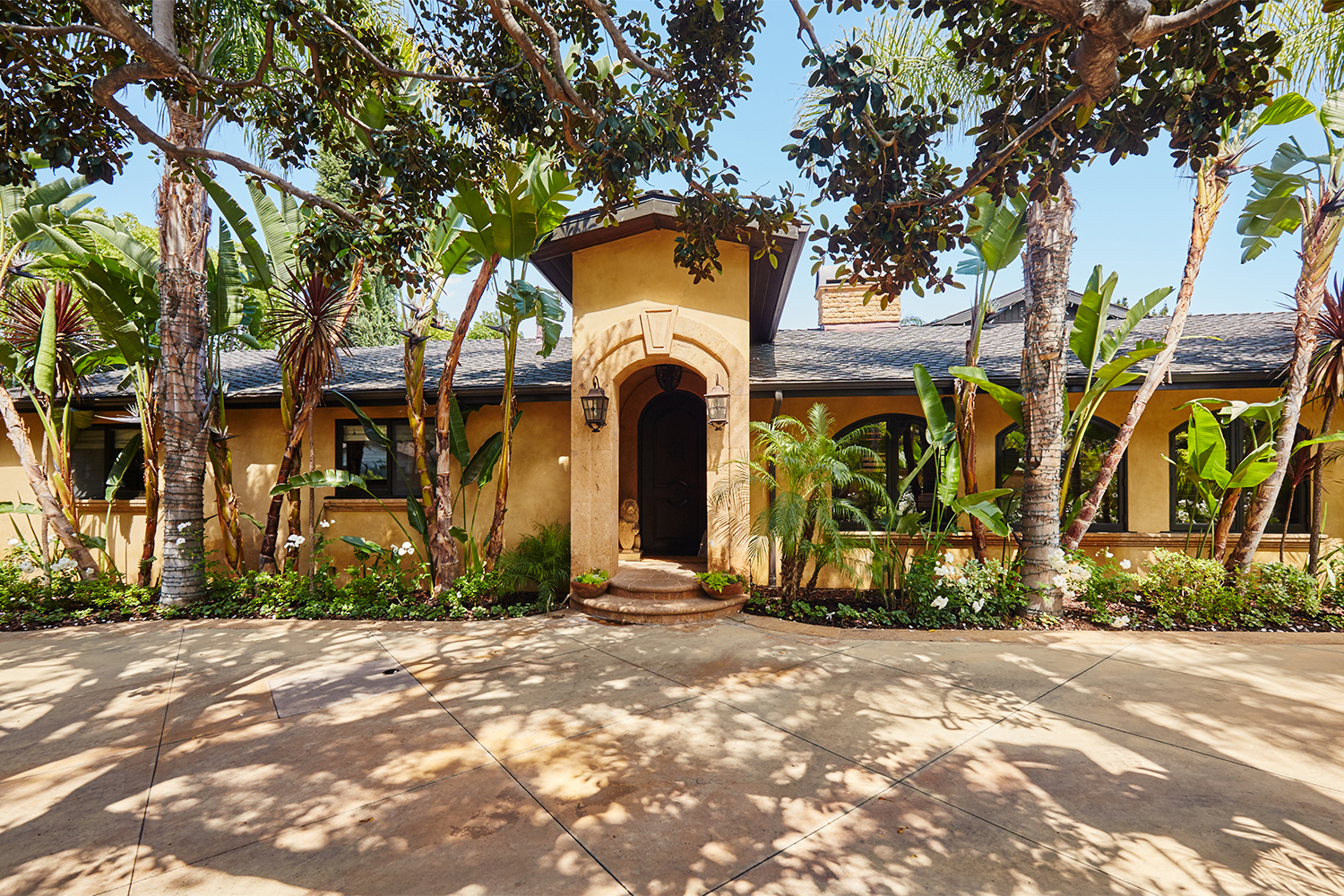 We love getting a glimpse inside the homes of our favorite celebrities, athletes, and musicians. But the chance to actually buy their home? Even better. Here's your chance to live like a rockstar, because Fall Out Boy's Pete Wentz has just listed his home in Encino, California.
Located in the ultra-exclusive Amestoy Estates, the property is nearly half an acre and is surrounded by lush vegetation creating a sense of privacy despite neighbors on three sides. The gated home is reminiscent of a Spanish hacienda, spreading out across one story with arched doorways and clad in a warm-toned stucco.
Outside, the backyard of the property is perfectly set up for hosting parties. To one side is a half-court basketball court and to the other side is the saltwater swimming pool, tucked into the corner of the yard to take advantage of shade from the surrounding palm trees. A pergola provides shade for the outdoor dining room and a beautifully manicured section of lawn adds some green to contrast with the patio. To cap it all off, there are fruit trees sprinkled throughout, letting you create your own juice mixers for summertime cocktails. At the front of the home, a curved driveway leads to the arched-door entryway, a signature feature of hacienda homes.
The 4,000-square-foot residence includes five bedrooms and four bathrooms (including one half-bath) — plenty of space to host your bandmates for an epic weekend of rocking out. Built in 1956, the home was remodeled in 2009 and now features a fully outfitted gourmet kitchen that opens to the living room and a stunning master suite with cathedral ceilings and a spa-like bathroom complete with soaking tub and sauna. As a bonus, French doors lead from the bedroom out to a patio.
The home is decked out in upscale, luxurious Mediterranean style. Along with the classic arched doorways, there are exposed wood ceiling beams, terra cotta tile throughout, and floor-to-ceiling windows to connect the family room to the outdoor patio.
Open houses have been happening every weekend, so this is your chance to at least see how the rich and famous live, even if you aren't in the market for a $2,395,000 home (and don't hold your breath, because we can bet the price isn't going down, down in an earlier round, either).
Editors' Recommendations