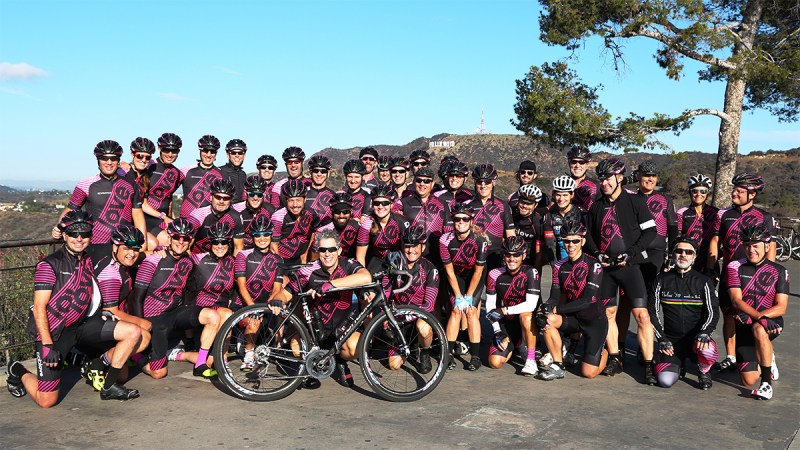 Pediatric cancer research is wildly underfunded. This is a startling fact most people don't learn until they face the horror of having a child with cancer–the leading cause of death by disease among America's children. Jeff Castelaz and Jo Ann Thailkill have created The Pablove Foundation to help fund pediatric cancer research, provide educational resources for parents and families, and help kids be kids while battling cancer.
The foundation bears the name of the boy who inspired it– Pablo, Castelaz and Thailkill's son. In 2008, he was diagnosed with a rare childhood cancer called bilateral Wilms Tumor, which begins in the kidneys. Pablo passed away just days after his sixth birthday. "We were thrust into kids' cancer the same way every parent is: suddenly, completely, tragically. When this is your reality, you immediately see life from a different perspective," Jeff Castelaz explains.
It was out of their grief, Pablo's parents found purpose. They set up the foundation based on what they'd experienced, hoping to help others. The Pablove Foundation doesn't just help fund research and cures, it's also focused on helping families get the information they need while ensuring children get to focus on just being kids. As they say, it's "…fighting cancer with love."
"We had zero experience in the nonprofit space and often refer to ourselves as an accidental non-profit," Castelaz says. "In short, we thought that the childhood cancer community was sorely lacking awareness and support — support for families, support for kids with cancer, and support for researchers. That void was something we definitely felt.
"You look for resources. You start asking questions, and you yearn for answers. You assume someone has been there before you, and they've taken care of building a robust research platform, something that mirrors the protections and dreams we have for our kids. That the play rooms and creative activities in hospitals are readily available and excellent — but they simply aren't."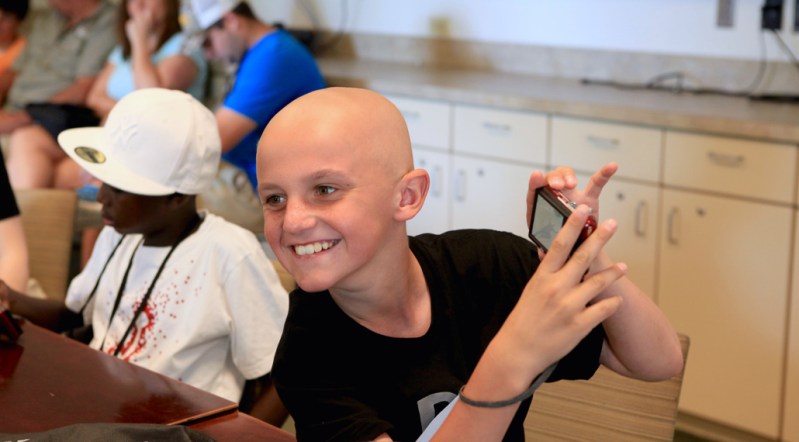 There are 12 different kinds of childhood cancers, each of which has a dizzying number of subtypes, but so many are underfunded or haven't seen significant scientific and medical advancement in years. "It had been 20 years since the last pediatric cancer drug hit the market," Castelaz tells us. Some point to the fact that pharmaceutical companies don't stand to make the same kind of money off the medications or suggest the government feels the portion of the population with pediatric cancer is too small to fund research. "The commercial imperative for drug companies isn't there," according to Castelaz. "Or, to put a finer point on it: compared to adult cancers, there aren't enough customers to consume their drugs. The reason this is sickening is that we need our children to be healthy, to prosper, to be alive. The one thing we've all been is kids. So it's inarguable that the kids of today are the future.
There are few causes more noble than helping ease the pain and suffering of children.
"The way the system works in this country leaves a lot to be desired. And with the efforts of the Pablove Foundation, we are taking into our own hands the funding of that desire." The Pablove Foundation provides funding for a host of childhood cancers, like Ewing Sarcoma, Osteosarcoma, Rhabdoid Tumors, Germ Cell Tumors, and Pablo's disease, Wils Tumors. They also fund treatments like Natural Killer Cell Immunotherapy, anti-tumor molecules, and tumor suppressants like de-ubiquitinase USP44. Since 2010, they've given out $1.9 million in grants to over 19 institutions around the world like Johns Hopkins, Oxford University, Justus-Liebig University, and the Mayo Clinic.
The Pablove Foundation also has a rather unique program: Shutterbugs. After Pablo passed away, Castelaz and Thailkill poured over photos of Pablo. "What really blew our minds were Pablo's photos we discovered on all of our family's devices – phones, computers, point and shoot cameras – shots we had never seen that he took when he was in treatment. We saw things from his perspective, from his height and vantage point. We felt his narrative style. We saw life through his eyes. When you lose your child, this is almost like seeing them come alive again."
It occurred to Thailkill– what if other children fighting cancer were given cameras? "She wanted to empower them to tell their stories, the way Pablo had," Castelaz explains. "She wanted them to grab the steering wheel of their lives at a time when they were disconnected from their friends and school structures. She wanted to give them a platform where they were in charge, where their creative expression was the one and only focus. Most significant, she envisioned building a program structure where cancer wasn't allowed in. And that's exactly what the Shutterbugs structure is today." Children in the Shutterbug program are given photography lessons from professionals, both privately and in a classroom setting, to cultivate their own creativity and perspective. It's a fun form of empowerment and a huge gift to parents.
Pablove Across America (PAA) is an epic cycling fundraising event, and it's deeply personal for Castelaz. "When Pablo was in treatment, cycling was my go-to for burning off the stress of what we were going through – so that I could step back into my family space with a clear head, ready for the next hurdle. In many ways, cycling helped me to be a better parent.
"When Pablo died, there was no way I could have just jumped back into work. It all seemed so far away, so trivial. I had lost the single most important person in my life, and I needed to figure out who the hell I was in a world without him.
"So I came up with the idea of flying to St. Augustine, Florida and riding back to his grave in Los Angeles. I did it for me, for my heart, for my need to find internal answers to the most sacred life questions one could ever conjure. It made sense to connect the personal journey to the foundation."
Pablove Across America is a pro-plus cycling event where 50 riders will ride the rugged California coast from San Francisco to Los Angeles, from October 1st to the 7th. Support staff will be there the whole ride and a training and coaching plan is provided. The riders will be welcomed to LA with a massive party complete with live music and food to celebrate the money raised for pediatric cancer research. Each rider pledges to raise at least $7,500, This is an intense experience that is not for joyride cyclists– even if you're not Tour de France ready, you can still donate, ride along the first or last day, or show up at the party to celebrate the riders.
There are few causes more noble than helping ease the pain and suffering of children.
Editors' Recommendations