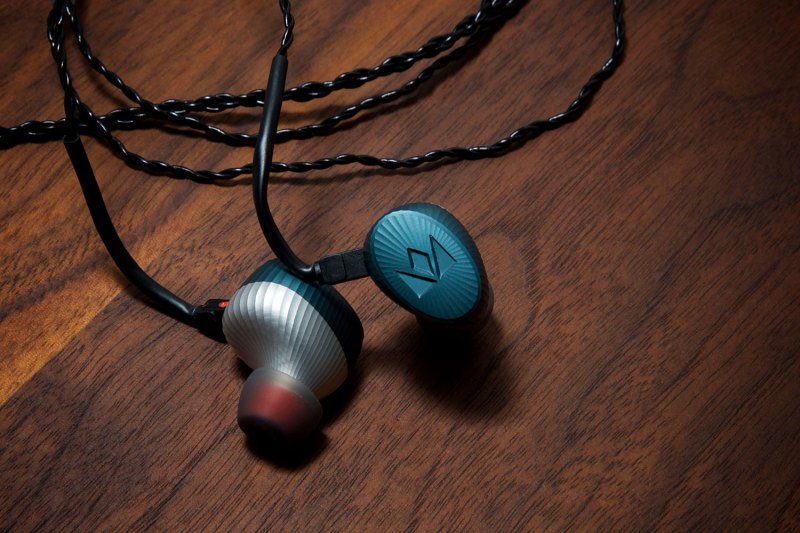 Headphones started off as a fairly simple proposition: Plug them in, hear your music, and that's about it. Lately, though, headphones (especially earbuds) have been getting smarter and smarter, with fitness tracking, hearing aid functionality, and other features. While a load features can be fun, sometimes you just want a fantastic-sounding pair of in-ears, and that's what Noble Audio is aiming to provide with its two newest models, the Kaiser Encore and Sage.
The Kaiser Encore is a direct replacement to Noble's earlier Kaiser 10U in-ears, and the company says that the new model retains the "musical essence" of the former. The earphones use a total of 10 proprietary balanced-armature drivers per side, inside a completely redesigned machined aluminum casing, giving the headphones a striking look.
These aren't cheap in-ears, but it seems you're getting what you pay for. Each unit is hand-assembled and matched, and while they can be easily used with mobile devices, they are also meant to be used with high quality digital audio players and headphone amps. Unlike many in-ears, the Kaiser Encore feature a detachable cable, using the industry-standard 0.78mm two-pin configuration, meaning finding replacement cables won't be a problem.
While the Kaiser Encore may be the star of the show, Noble has also launched a more affordable set of in-ears in the Sage. This model uses two balanced-armature drivers per side, but like the Kaiser Encore, the Sage is also hand-assembled and matched. This model also uses the same two-pin removable cable as its pricier sibling.
The Noble Audio Kaiser Encore is available in three different models. The Prestige sells for a seriously elitist price of $2,800, while the Custom Acryllic and Universal models both sell for $1,850. With just a Universal model, the pared-down Sage will run you a somewhat more earthly price of $600. Both the Kaiser Encore and Sage are available now. For more information, see the Noble Audio website.
A version of this article originally appeared at our "brother site," Digital Trends.