In stressful times — heck, any time — getting a good night's sleep is incredibly important, for both your physical and your mental health, and your overall wellbeing. And the right mattress can be just the ticket. As we head into a long winter, there's no better moment to check out what's available from mattress sales. And just in time, Nectar's Annual Daylight Savings Event is now well underway, and will run until midnight. The sale offers 25% off of everything on Nectar's site! This could be your best opportunity to get the mattress — and everything to go with it: bed frames, pillows, bedding and more — of your dreams.
Nectar Mattress Protector

— $74, was $99
Think of this as your safety layer, adding comfort and peace of mind to every night's sleep, and every morning's breakfast in bed. This 100% waterproof mattress protector protects your mattress not only from spills, but daily wear and tear; it gives it a longer life. It also keeps it cleaner, acting as a barrier against dirt, grime and dust, as well as a barrier wall against allergens. Its soft, quilted top layer will help coddle you to sleep, and it is also noiseless and super stretchy, fitting most beds. Best of all, this cover is easy to keep clean; just pop it in the machine to wash it — no sweat.
The Nectar Mattress Foundation

— $300, was $400
Nectar says that its mattress foundation will give you "the best sleep of your life, guaranteed." How can the brand promise such a thing? By offering a 50-day trial, for one, and then free shipping and returns. Made from solid pine and natural spruce, Nectar builds these bed frames specifically with its mattresses in mind, but they'll fit any standard mattress. The foundation is super simple to put together, is easily transported, and offers an excellent, solid and elegant alternative to an unsightly box spring.
The Nectar Memory Foam Mattress

— $599, was $799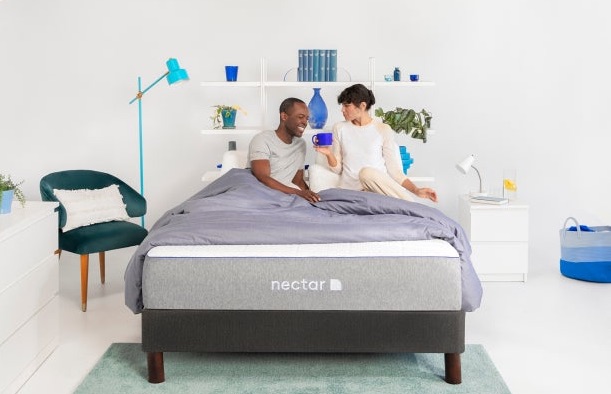 Nectar's memory foam mattress is the company's prime offer, the foundation of the Nectar experience — and for good reason. Its memory foam mattress is constructed in five layers, to offer you amazing cooling action (so you don't overheat) and simultaneous comfort (through minimal motion transfer) for the best sleep of your life. It starts with a solid bottom cover that makes sure your mattress doesn't slip; then there's a sturdy base layer, an adaptive response transition layer, and a gel memory foam layer to annihilate lumpiness; on top, there's a quilted, cooling Tencel cover designed to cool and comfort you. With a year-long trial, this mattress could be the key to your ultimate sleep experience, for less!
The Nectar Bedroom Set

— $1144, was $1525
Get everything your bedroom needs in one fell swoop — at a great discount. Maybe you're planning a move, setting up a new home, or just updating your sleep setup; Nectar has you covered. With this deal, which includes a year warranty and free shipping and returns, you get a platform bedframe to establish your sleep situation, a solid, handsomely designed dresser (with great storage options for your clothes and more), a dresser top (for even more storage and display options), and two nightstands, perfect for configuring your lighting and all your bedside needs (they're USB-ready). All of these items reference mid-century modern design and will establish a bedroom aesthetic, or fit perfectly into the one you already have.
Nectar Lush Mattress

— $1124, was $1499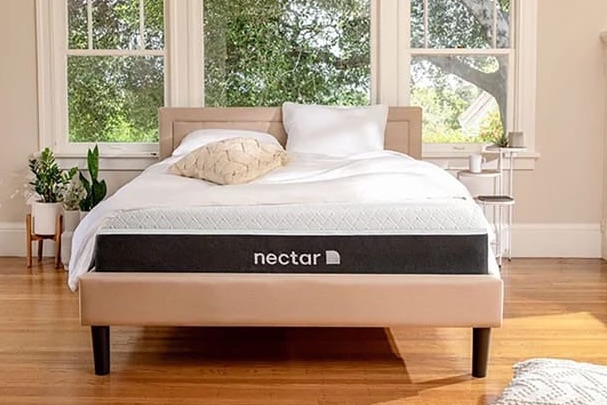 A big step up from the Memory Foam Mattress, Nectar's Lush Mattress attempts to redefine sleep with an even greater cooling factor, a layered support system, and an elevated feel. Doubling down on what's offered in the Memory Foam Mattress, here the top cooling layer is incredibly thick, and there are additional layers, like the premium memory foam layer with AquaCool material (for a relaxed, cooling feel), and a higher density foam layer. There are, combined, 12 inches of support and comfort layers for your enjoyment and wellness. The most comfortable mattress Nectar offers, redefining lush for a new generation of direct-to-consumer shoppers.
Editors' Recommendations