303, 818, 505, 226…
Everyone has their city. Drake has Toronto, Elvis had Memphis then Las Vegas, Neil Diamond was all about Brooklyn, and both Kiss and Eminem share Detroit.
That's because people care about places.
The new company Modern Map Art, founded in 2016, honed in on this very deep and true inkling to rep our cities. After returning from a honeymoon that entailed traveling the world, and always having a passion for vintage atlases, the idea took root to start a company that printed city grids on maps, pillows, and phone cases.
Modern Map Art takes your favorite cities, mountains, and places and turns them into radical works of art. Primarily, they're a way to remember where you came from, the city where you and your SO got engaged, or even the town you hope to retire to.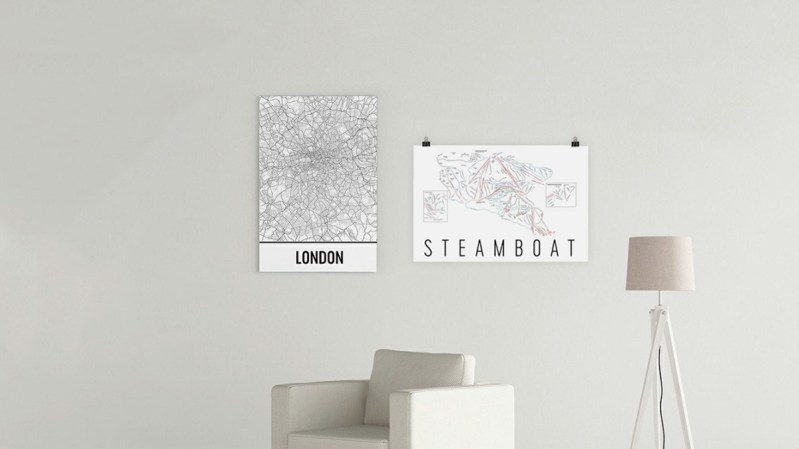 And while Modern Map Art offers 500 domestic city options from Albuquerque to Albany, they also make maps of Aberdeen England, Accra Ghana, and other international destinations. (The company ships worldwide.)
The style and aesthetic of each vastly different city is unionized into one consistent format; black and white grids that are highly paired down and simplified. (Colors available with customization.) Sitting around $29.99 per map, the pieces are clean and sophisticated. It's not your average dorm-room poster, thank the lord. But before you think the maps are TOO simple, know the attention to detail goes so far as to make each of the thousands of street lines a different width in correspondence to the side of each road.
Zooming out, the company has a very small, curated selection of country map posters that depict Bangladesh, Brazil, China, and India. But we would guess if you revisit the site in three months, there will be even more. That's the beauty of the pursuit; there are so many places that matter to so many people.
Alongside cities and countries (now this is really sweet, especially for skiers and boarders), Modern Map Art also makes poster prints of your favorite ski mountains. The runs and difficulty levels are charted in an almost skeleton rendering. Again, simplicity reigns and provides a modern staple piece for any room.
Made in the USA and printed on museum-quality posters made of thick matte paper, the Modern MapArt posters are fingerprint resistant and perfect for framing.
Pillowcases that look almost like a Marimekko Finnish pattern, and poster-replica iPhone cases round out the topographical offerings from this co. And it's funny— seeing the map of your city is like seeing your name on a keychain in a roadside gas station. There's an excitement and pride that goes along with it.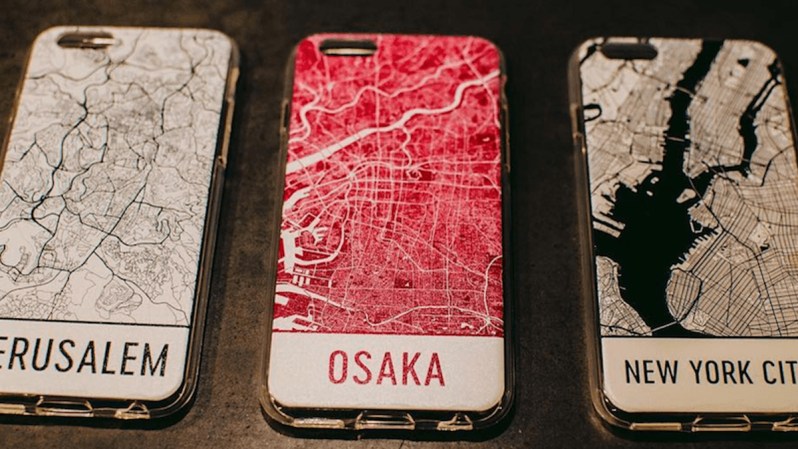 But keep in mind, if Modern Map Art's doesn't offer your area code, you can always pick your own stomping grounds via their customization option.
The world really is is your oyster. Or, wall art.
Photos courtesy Modern Map Art
Editors' Recommendations