We've all heard of speakeasies, but what about a hidden restaurant within a restaurant? Would that be an eateasy?
No matter what it's called, it's pretty awesome and Huntington Beach's Bluegold is an incredible restaurant, but it's harboring a secret.
Behind an easy-to-miss door is a whole different world: LSXO. Hidden within the cheery, Beach Boys' version of California is this intimate 28-seat restaurant that looks like you've walked across the Pacific straight into a side street in Vietnam. District 1 in Saigon, specifically. Purposefully exposed walls clash beautifully with the rich draperies and mirrored cabinets of curiosities and antiques. The dark, seemingly turn-of-the-century wallpaper looks like it's been graffitied over the years with butterflies and machine guns. LSXO feels like the perfect setting for assignations and secret deals. Or for a fun date night.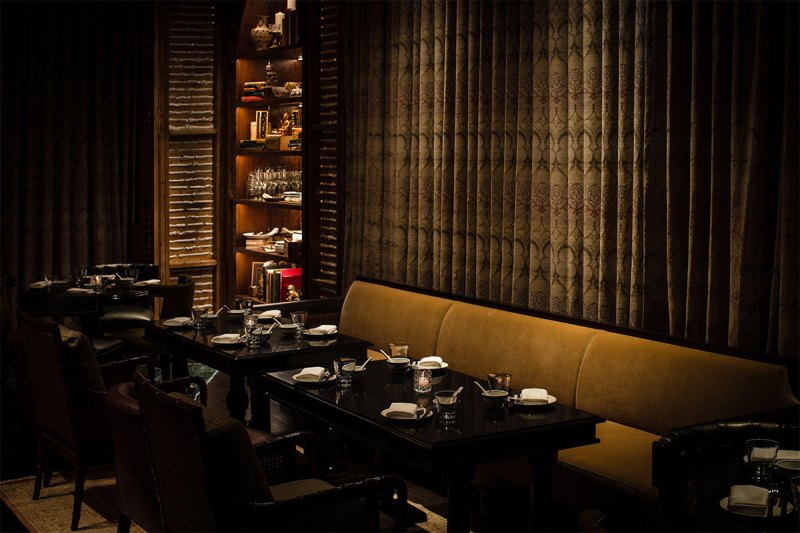 As for the main restaurant, Bluegold is California at its absolute best. The 235-seat dining room beautifully showcases the pristine Golden Coast beach. The room is surprising bright and airy for all the exposed beams, heavy wooden doors and steel accents artfully inspired by the state's famous Spanish missions. The large open bar, perfect for sunset cocktails, anchors the room. They offer an impressive wine list courtesy of sommelier Scott Young, as well as movie-inspired cocktails like the Vincent Vega (bourbon, Orgeat, China China, and Bitters) thanks to Beverage Director David Keenan.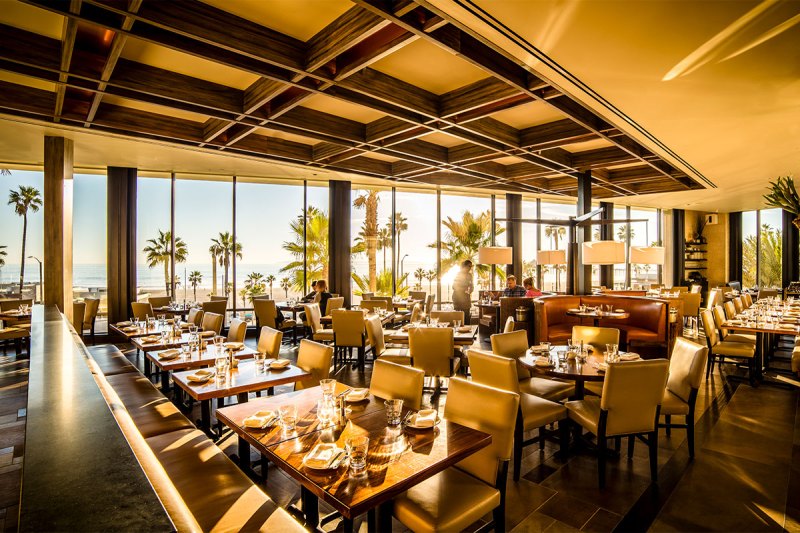 In keeping with the theme, Executive Chef and COO Tin Vuong has created a menu to showcase California's bounty, using a variety of cooking techniques on display from the dining room: steam kettles, charcoal grills, and wood-fired ovens. The farm-to-table concept offers everything from a raw bar to oven-fired pizzas (definitely try the milk rolls if you're there for brunch) made of seasonal, regional ingredients, there's something for everyone. Including a little mystery…
Also headed up by Chef Tin Vuong, the two restaurants share a kitchen, but not a menu. For LXSO, Chef Vuong delved deeply into Vietnam's rich culinary history that he remembers eating growing up here in California. "LSXO offers straight-up, honest, home-style Vietnamese cuisine—the type of food I grew up eating with my grandparents in the San Gabriel Valley."
He created incredible dishes like the Foie Gras and Pho Spiced Oxtail Torchon, with pickled shallots and baby onion bulbs and the 'Bo Ne' Saigon Steak and Eggs with pate butter sauce, served with a baguette. There's a hint of Chinese influence and some borrowed favorites from Vuong's other restaurant, Little Sister, like the Salt and Pepper Lobster and Imperial Rolls.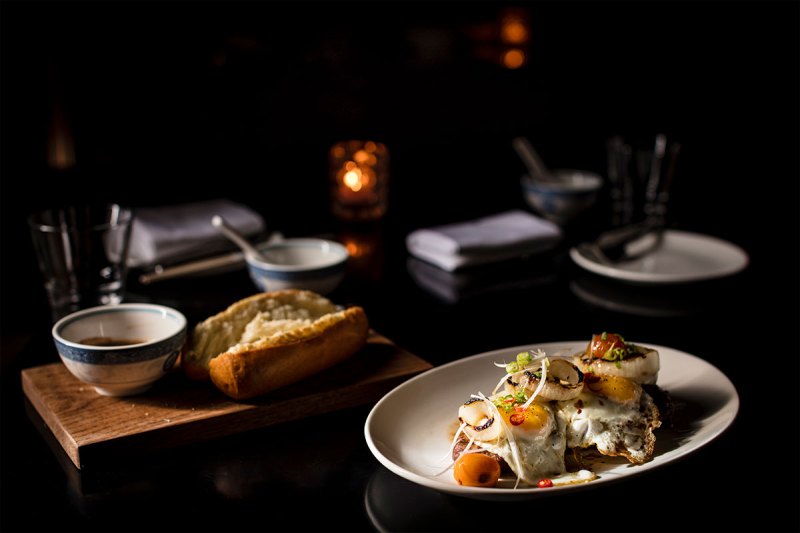 You can also have afternoon tea at LSXO. You can pair your Hong Kong-style Milk Tea or Masala Chai with open-faced sandwiches of chicken salad, roast beef, smoked salmon, and ham and egg, or classic French pastries (Vietnam was a French colony from 1887 to 1954) like macaroons, éclairs and Crème Brulée.
Keenan and Young also developed the bar menu for LSXO, creating cocktails that complement the decor and food. Like the Jin and Julius, gin, Aperol, kaffir lime dust, and coconut foam. Or try the Hattori Hanzo: Japanese whisky, lemon, macha green tea, pear liqueur, and egg white. Because when you've travelled all the way to Saigon's China Town, why not indulge in every foreign, exciting flavor you can?
Bluegold and LSXO are two new offerings from Blackhouse Hospitality, already famed for Steak and Whiskey, Chef Vuong's other foray with the group. Keep an eye on these guys– with inventive food from incredible chefs and creative restaurants, there's no telling what's next.
In the meantime, after your sundowner cocktails at Bluegold, impress all your friends as you lead them through LSXO's innocuous door to a culinary adventure you won't soon forget.