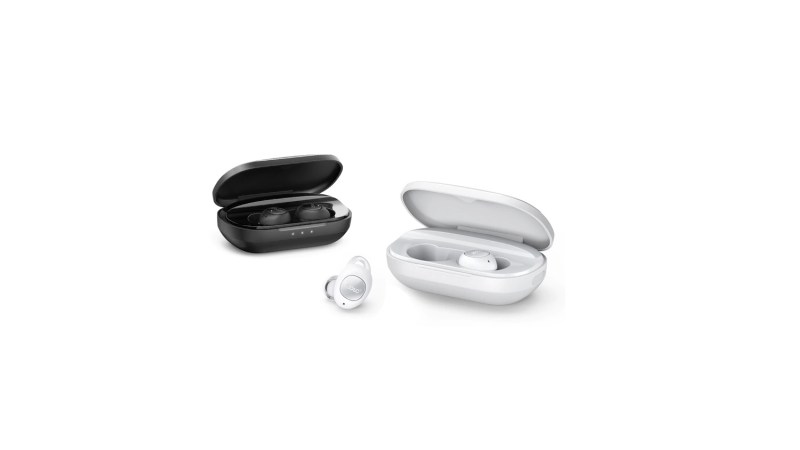 The Liberty+, a pair of fully wireless earphones that serve as the first product from respected battery manufacturer Anker's audio brand, Zolo, hit Kickstarter this week to much fanfare. The campaign has already surpassed $840,000 at the time of writing, charging past its $50,000 goal with a full 30 days left to go.
So, why are people so excited for these earphones? After all, totally wireless earphones (those with no cords of any kind) are nothing new, with plenty of forgettable offerings to go with a few solid choices. But Zolo has a special ingredient that may be the key to their instant popularity: Graphene.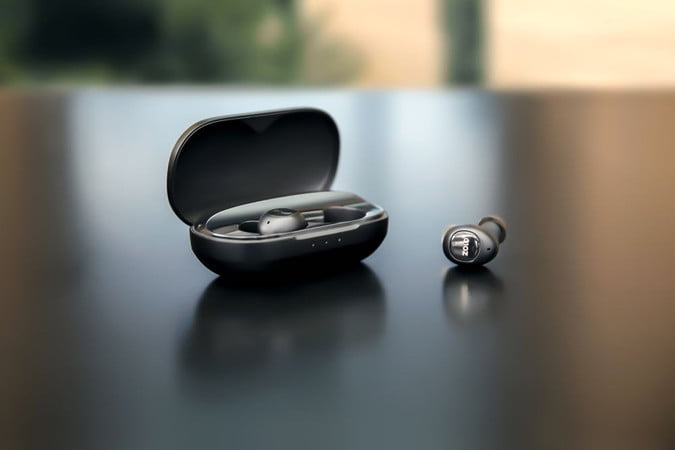 Graphene is a super-conductive metal made of pure carbon first created in 2004. It is extremely strong, light, and malleable, making it ideal for constructing components like audio drivers, which is exactly how Zolo is implementing the material in the Liberty+. The use of "graphene-augmented drivers" for the Liberty+ is intriguing, and could theoretically result in impressive audio quality, though the use of the material alone is not necessarily any assurance of high audio quality. That said, graphene is slowly becoming the new buzzword in audio tech, and with good reason. At the very least, it gives these sleek earphones some cool points for those who like to be at the forefront of new tech.
That's not all they've got up their tiny sleeves, though. The Liberty+ will also be bolstered by AI assistant integration to control your music playback through voice commands, as well as provide information on weather, news alerts, traffic updates, and more. Zolo says they'll be compatible with Siri, Alexa, Google Assistant, and Cortana.
As for battery life — the most important aspect of any wireless audio devices after sound quality — the Liberty+ boast about 3.5 hours of playtime, which is decent, but not amazing. However, Anker has used its battery know-how to develop a portable charging case for the Liberty+ which is claimed to offer an impressive 48 total hours of playback time. Rounding out the specs is the inclusion of Bluetooth 5 for wireless connectivity, which offers, among other things, faster data transfer that Zolo says helps prevent dropout. The company also assures pairing the Liberty+ to playback devices will be as simple as a single button press process.
According to the Kickstarter page, Zolo is aiming for an October 2017 release for the Liberty+. The earphones will retail for $150 on the open market, but backers can pledge to the Kickstarter campaign for a serious discount before it wraps on July 24.
To preorder your own pair, you'll need to pledge at least $99 (the $79 early-bird backing option is already sold out), which nets you the Liberty+ earphones, the charging case, three pairs of eartips, four GripFit jackets for a customizable fit, and a Micro USB charging cable.
A version of this post first appeared on our "brother" site, Digital Trends.