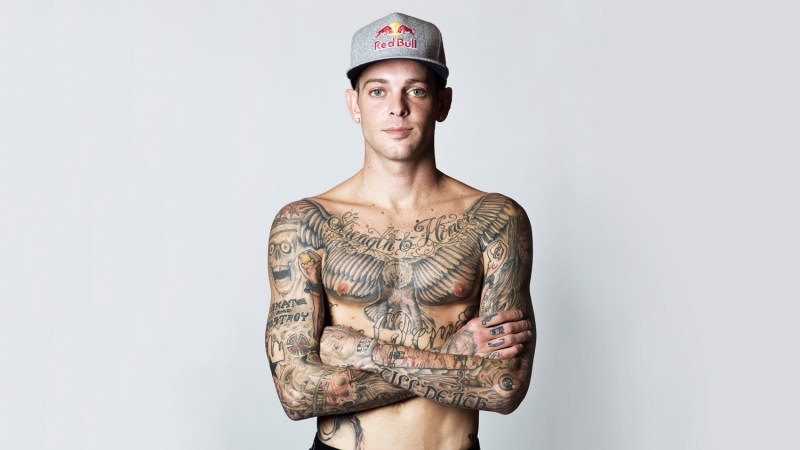 Remember Ryan Sheckler?
The scrawny, feather-haired 13-year-old that took the skateboarding world by storm when he crushed it at the 2003 X-Games (he became the youngest X-Games Gold medalist in history).
Your recent memory might instead summon images of his MTV reality series, Life of Ryan… or a stint of bad boy drugscapades broadcasted over social media. But hey, Ryan is the first to acknowledge his past growing up in the limelight.
Today, the 27-year-old is still working as a professional skater, running his own Red Bull skate competition, Hart Lines, and enjoying the perks of being happier and healthier than ever before.
The Manual sat down to chat Hart Lines, favorite skate brands, and go-to style staples with the iconic skater boy-turned-man… plus the changes that turned his life around.
The Manual: Hey, man! Tell us about what you've been up to.
Ryan Sheckler: All my energy has been in training, skating, and preparing for the Red Bull Hart Lines competition in Detroit.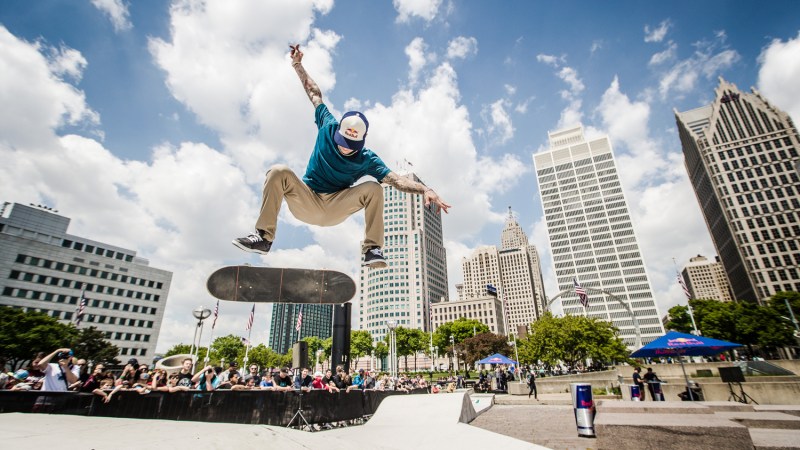 What makes Hart Lines different from other skate competitions?
It's 100-percent street style with a never go back mindset. There was never a competition that judged the skater on a-to-b finish, and with Hart Lines once you start you can't just go back if you mess up a trick. My goal has always been to finish the run I start. So in Hart Lines you get a one-minute run where you have to put together 10 tricks.
In its third year, why do you think the event has become so popular with the best skaters in the world? (World No.1 skater Nyjah Huston defended his title at the event in early May)
It shows the fun and camaraderie of skateboarding, and gives back the sport to the people doing it. It's a reminder of why we started; that skateboarding is freedom. I wanted an event where there's no stress from politics or sponsors.
I hear you missed last year's because a nasty injury?
I had a bad knee, then tore my ACL and meniscus, and have been rehabbing like a beast. I'm in better shape than I've ever been; mentally and physically.
So this year you're back! (Ryan took 6th at the event held in early May) Do you ever look back over your career and think about how much you've changed?
I went through the ring-around of being in the public eye, and at some point that became a hindrance. I started losing my work ethic. Everything was given to me. I forgot what it was like to work for a new trick, set a goal, and work toward it. I also found God.
What would you tell middle-aged skaters who want to quit their 9-5 office job and pursue their passion?
I would tell them to do it, and to live one day at a time.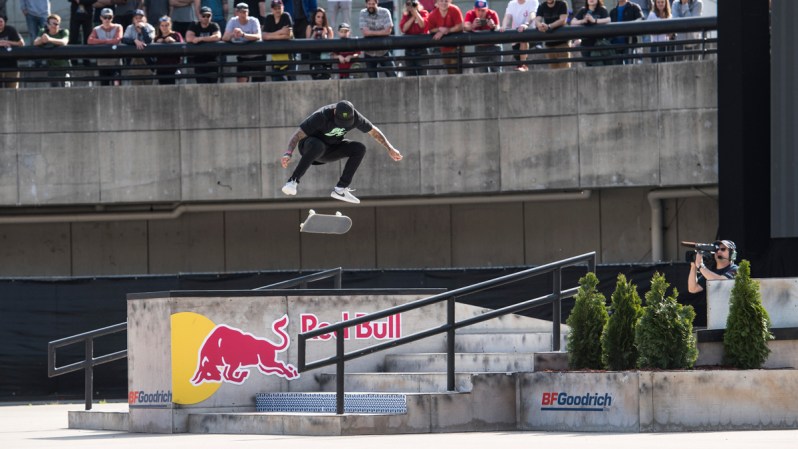 What are your top three favorite skate brands right now?
Psockadelic— their motto is, "Skate socks for skateboarders who skate wearing skate socks." Also Red Bull, of course. They're putting on Hart Lines but even if they weren't I'd call them out. As a company, they do so much for so many sports, from competitive dodgeball to cliff diving, you name it. And lastly, Independent Truck Company… ahh, good old Indie.
Hart Lines has been in Detroit since its inception. What's your favorite place to eat while you're out there?
Louie's Downtown. And there are a dozen more. Honestly, I love Detroit and the city loves when Hart Lines comes to town. We get 70-year-old grandmas and 6-year-olds alike coming out to watch the contest.
What is your go-to style or classic look?
Plain white t-shirt, Oakley makes nice workout tees with only a small logo… I hate big logos… some plain pants or shorts, and a John Varvatos jacket. And I'll keep the colors to black, grey, white, and maybe blue or red; the classics.