Remember when everyone was saying Polaroid film would be gone forever?
That might well have been the case, but the creators of Impossible Project swooped in to save the day. When Polaroid announced that it was the end of the line back in 2008, these new protectors of the instant film tradition hustled to pick up the slack and bring the world's most beloved film back into the hands of professional artists and fun-loving hobby photographers.
And now that 2016 is but a fading memory, Impossible Project is releasing a special limited edition film pack called Lucky 8. Made for Polaroid 600 and Impossible I-type cameras, this pack celebrates January 28's Chinese New Year by adding a colorful spin — and a moment of surprise — to the snapping experience.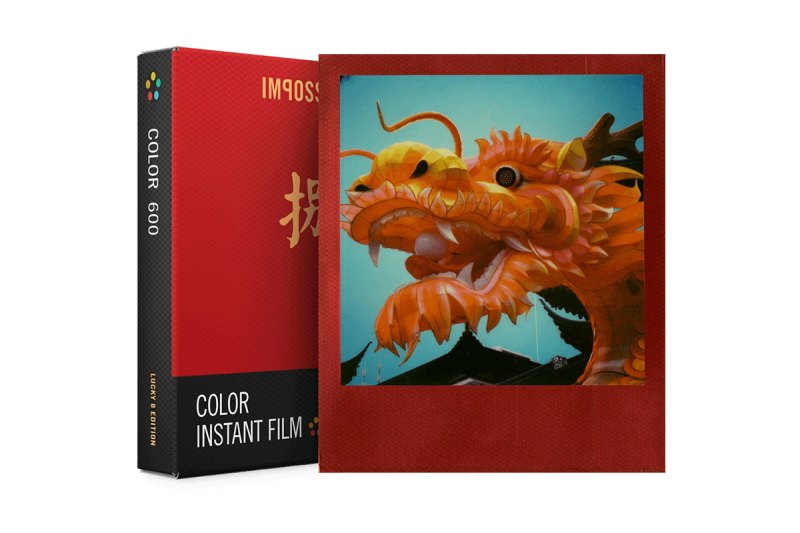 Instead of the classic white border, the Lucky 8 pack frames your pics in a lush pop of metallic red. For every photo but one, that is. One shot in your pack will be framed in gold, and there's no way to know which one it will be until the moment of truth. Bring your film pack to a party and endure the suspense until your singular gold frame appears.
Impossible Project has its sights set on releasing a new limited edition film pack for each upcoming Chinese New Year, so your Lucky 8 photos can be the launch of an ongoing collection you'll be proud to show off. Isn't the year of the rooster is already looking fab?
Check out Impossible's awesome "about us" video to get a feel for the kinds of magic you'll be making with your Lucky 8 pack:
Related reading: Leica makes its first instant camera: The Leica Sofort