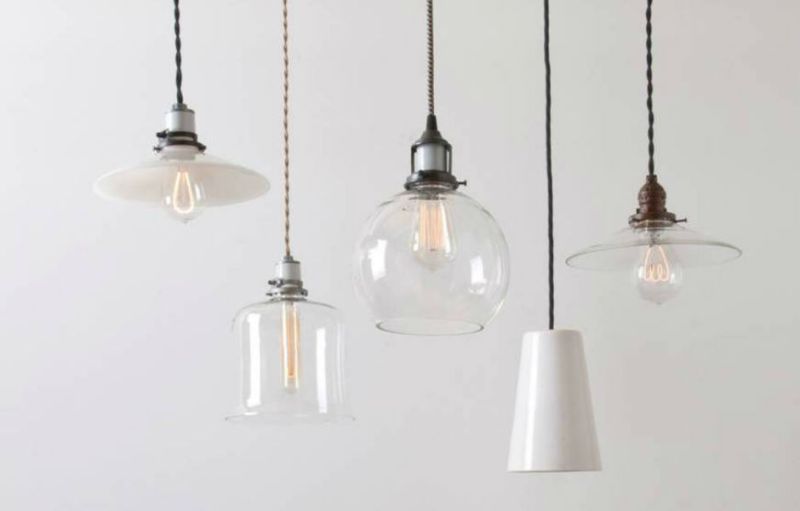 "You can't see it…It's electric! You gotta feel it…It's electric!" Most of know the lyrics to Marcia Griffiths's dance anthem "Electric Slide," but do you know of the light fixture shop Schoolhouse Electric & Supply Co.? If you're in need of some lighting to brighten up your home, the Portland- and New York-based Schoolhouse Electric & Supply Co. has everything you need to make your living space (or business!) a little more stylish.
"Our fixtures and shades represent styles and designs dating from the turn of the century through the late 1940s," reads Schoolhouse Electric & Supply Co.'s website. "All of our shades are hand-blown, one by one, in authentic antique moulds using the same methods that have been in effect for over 150 years. Our solid brass fixtures are designed and handcrafted to reflect the historical accuracy of the original styles and can be mixed and matched with our shades to create a unique look that complements the character of your home or building."
On top of that, the Portland-based factory where everything produced is very good for the environment: "Our Portland factory is a non-discharge facility. We operate a water recycling, closed-loop ion exchange system, similar to that of a microchip processing plant, for our patina line. There is absolutely no process discharge into the local sewer system. All heavy metals and other toxins are removed from the water, which is recycled back to the line for reuse. All hazardous wastes generated are shipped to an EPA-approved facility for disposal."
How's that for your next home decor resource? We at The Manual love a company that looks good and does good, so next time you're in need of new lights for your home or business, check out Schoolhouse Electric & Supply Co. They have more than just lights too!
For more information, visit schoolhouseelectric.com.
Editors' Recommendations