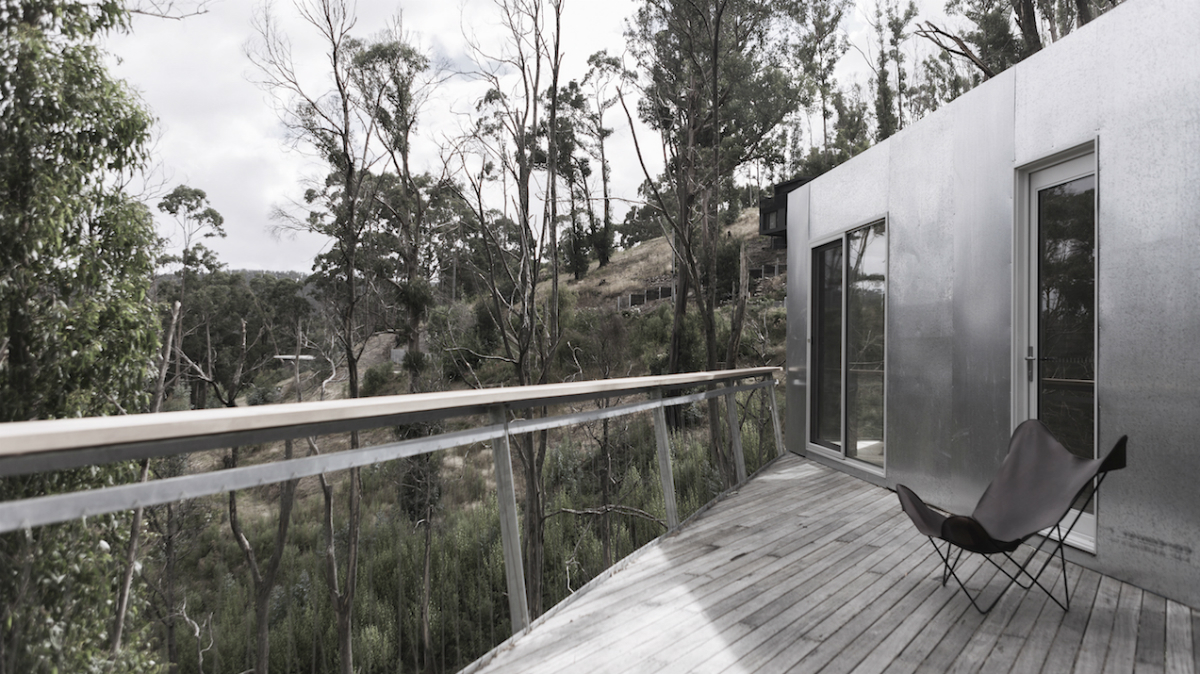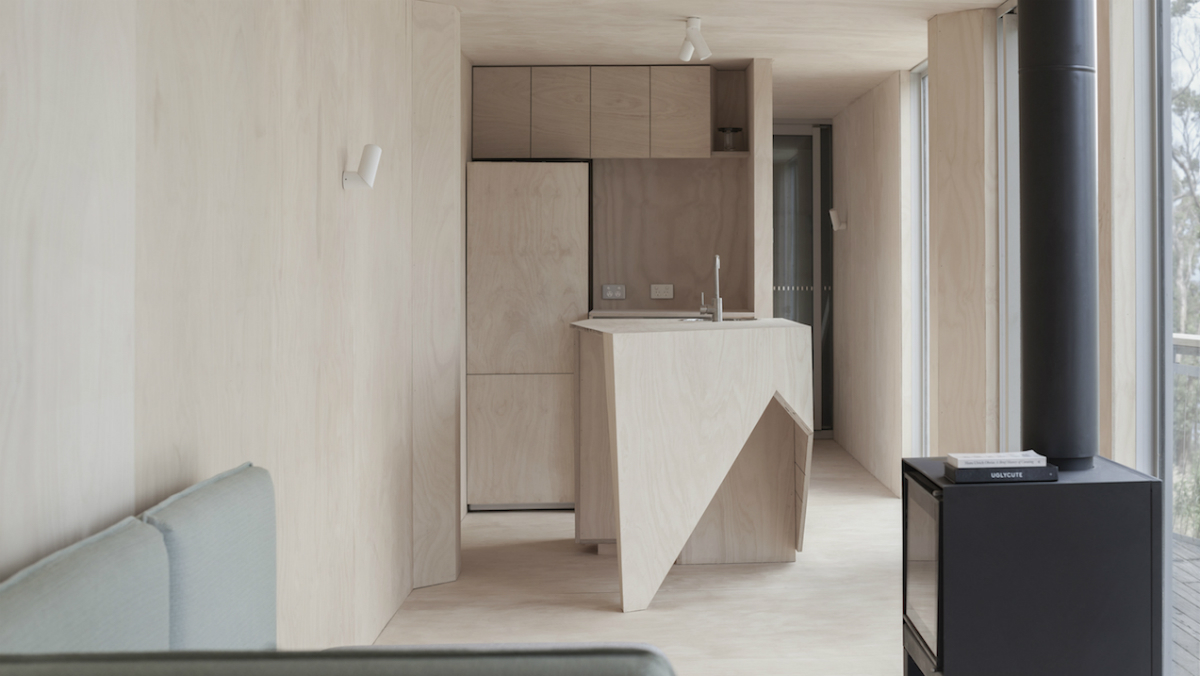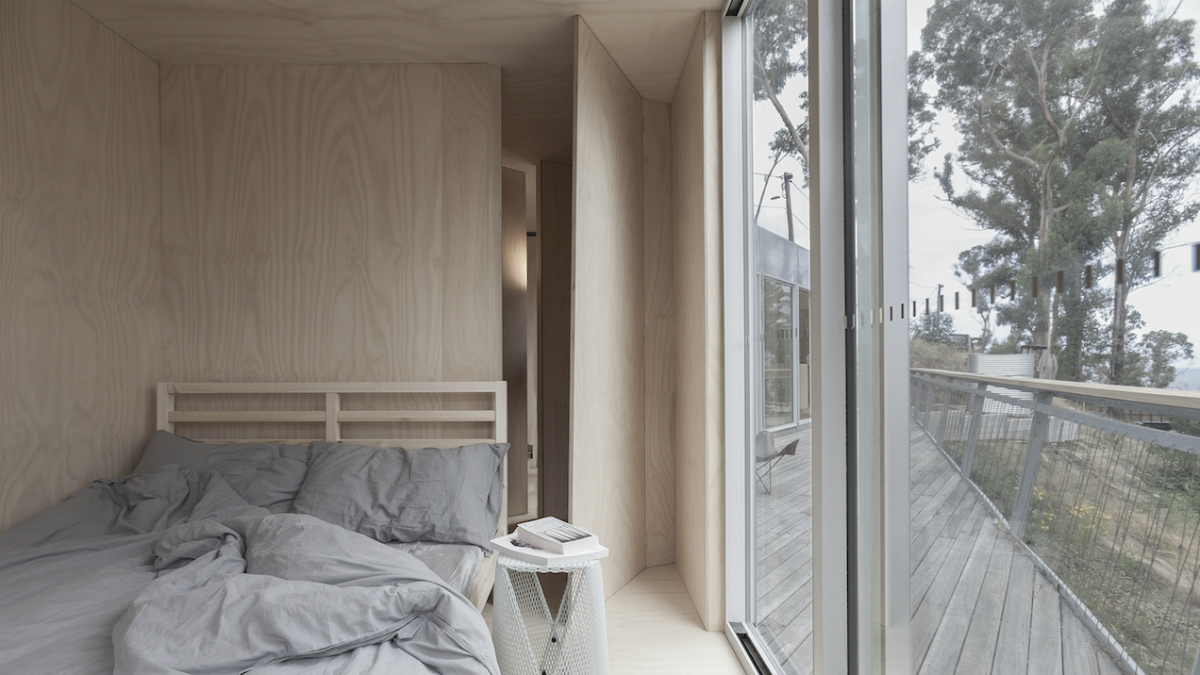 Within every man is a hint of the wild recluse. From beloved American author J.D. Salinger to comic genius Dave Chappelle, sometimes a man just needs to get away from it all (hence the advent of man caves and weekend fishing trips).
It's harder now, with smartphones and email, pings and boops, but research suggests we've come to underestimate the value of solitary experiences.
Which is why you need to etch out a weekend and to go full-on hermit in something like this container house on the Surf Coast in Wye River, Victoria, Australia. (You plan vacations with friends and family, why not alone?)
Designed specifically to be a weekend retreat for the lucky owner, Studio Edwards' House 28 is made from three 20-foot industrial shipping containers that connect to form the recluse den. Two containers connect for the living space, including toilet, laundry, and entryway, while the third is a private sleeping wing connected to the others by an external deck on steel stilts.
Anchored in the hillside, you might have to squint to make out House 28, as its dark ashy exterior blends in with the deep emerald of the woods. A galvanized steel sheeting keeps the containers insulated, while a northern facing wire fixture welcomes native plants to grow up and over the house, providing even more camouflage. An aerial view won't help you spot House 28 either, as the roof is planted with local dichondra (however this serves larger thermal insulation and rainwater filtration purposes — still, totally Rambo).
From the inside, the spaces are lined with light marine plywood and decorated sparsely with only the essentials. Hazy natural light enters through the southern-facing side, glazed with a series of windows and doors that open onto the deck with views all the way to the ocean.
One study showed that even the solitude of your own office at work versus an open layout can increase performance outcomes. Alone time can also give you a better work-life balance, act as recharge time, and even make you more creative.
"When considering whether to engage in a hedonic and public activity such as going to a movie alone, individuals anticipate negative inferences from others about their social connectedness that reduce their interest in engaging in the activity," says a study published in the Journal of Consumer Research. However, once the number of people observing your solo adventures lessens, you enjoy the solitary experience more.
Unfortunately House 28 is someone one else's special hideaway, but you can find similar hermit vibes at this Yosemite A-frame, this minimalist rental in Scotland, these stunning off-grid cabins, or via this awesome booking site.
Editors' Recommendations