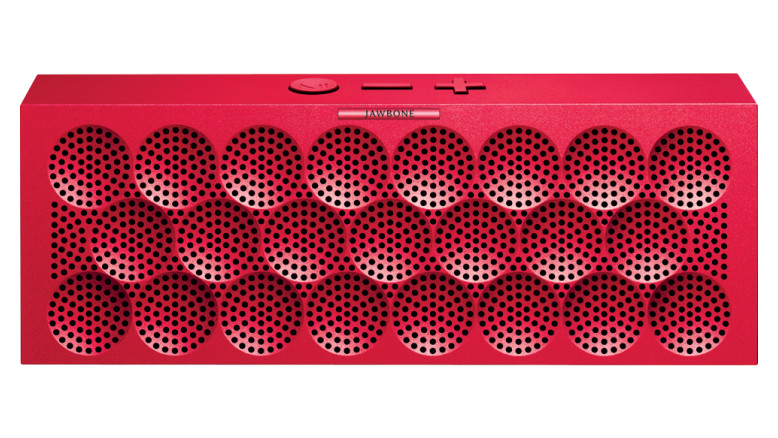 The Jawbone Mini Jambox, $179.99 at jawbone.com.
This little speaker may only weigh 9 oz., but it sure does pack a lot of sound.
AViiQ Charging Kit Cable Rack, $60 at fab.com.
Do all his or her tangled cords get on your nerves? Put some organization into his or her life with this cable rack.
Eton BoostTurbine 4000, $79.99 at etoncorp.com.
This battery pack with a crank power back-up gives your phone two full charges when you need power in a pinch.
Epic Bluetooth Virtual Keyboard, $99.99 at thinkgeek.com.
Keyboards take up too much space, so why not use this virtual one to avoid the clutter?
iGlove, $9.99 at amazon.com.
Don't let your friend text bare-fingered in the cold!
Samsung Galaxy Camera, $449.99 at staples.com.
He'll be able to put his photos on Instagram or Facebook straight from this 16 Megapixel camera.
Pebble Smartwatch, $150 at getpebble.com.
He'll be able to track runs or order an Uber car from this slick smartwatch.
Sony DEV-50V Digital Recording Binoculars, $1,998 at store.sony.com.
Track the stars and take pictures of them at the same time with these binoculars.
Polaroid Z2300 10MP Digital Instant Print Camera, $179.99 at amazon.com.
Perfect for those nostalgic for printed photos.
PlayStation 3 Bundle, visit us.playstation.com for details.
If you can't figure out what else to get, this will make him happy, we promise.
Editors' Recommendations