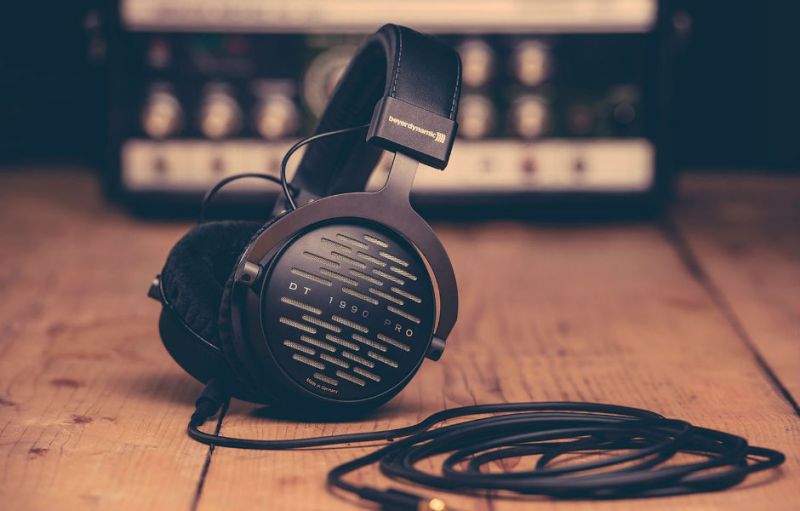 Earlier this week, Beyerdynamic introduced its new mobile-friendly Byron series of wired and wireless in-ear headphones, but lest the company tarnishes its reputation among pros and audiophiles, it kept another announcement up its sleeve.
On Wednesday, Beyerdynamic officially unveiled the DT 1990 Pro, the new flagship in its Pro series. It was preceded by the DT 770, DT 880, DT 990, and most recently, the DT 1770. There are quite a few similarities between the two most recent models, but while the DT 1770 is built with a closed-back design, the DT 1990 uses an open-back design, meant for it to be used in studios and other professional settings.
Related: The gorgeous Billie amp packs a wallop for your eyes and ears
At the heart of the DT 1990 Pro lies Beyerdynamic's Tesla technology — transducers using fine copper wires half as thick as a human hair that make for high efficiency and low distortion, with a frequency range of 5 Hz to 40 kHz. Tesla tech has been used before in Beyerdynamic's T70P, providing sound that's detailed, dynamic, and precise.
The DT 1990 Pro is fairly light, weighing in at 370 grams without the cable. This, combined with the memory foam ear pads, should keep the headphones comfortable throughout long listening sessions. These ear pads are replaceable, and two types are included in the box: one favoring a more neutral sound, with the other providing a warmer sound and more bass.
Choice doesn't end with the ear pads. Two different cables are included — one coiled, and one straight. Both cables connect to the headphones using balanced mini-XLR connectors, with a gold-plated 3.5 mm mini stereo jack and included 1/4-inch adapter on the other end. A hard shell case is included so you can store the headphones while you're on the move.
The Beyerdynamic DT 1990 Pro will sell for $600, and will be available worldwide in beginning in September. The company will be showing off the new headphones at IFA 2016 in Berlin from September 2 to 7.
A version of this post first appeared on our "brother site" Digital Trends.