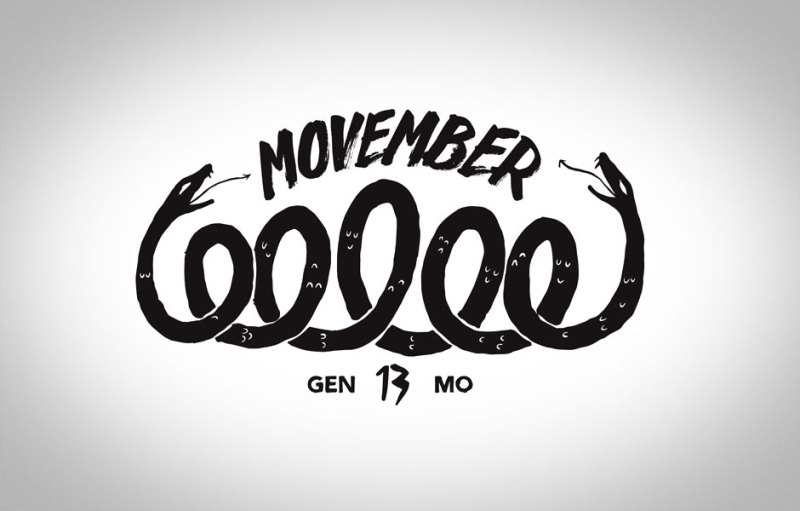 Razors Up! Shave Cream Out! Start Shaving!
Today is the first day of a month proudly dedicated to us MEN. And we don't have to feel even the tad bit apologetic about celebrating everything awesome about our sex. Why? Because it is all for a good cause. November 1st kicks off a month of charity hell raising and shaving in the form of Movember.
If you have been living under a massive rock, Movember is a global men's health charity encouraging men to grow a 'Mo' mustache for the 30 days of November. Oh, and hey ladies! We ask for your support too!
Growing a 'stache is just half the fun – you can also register on Movember.com and start a team, organize a marathon, a dance or a mustache waxing contest, whatever you dream up, as long as you can get friends and family to donate to the cause.
The people behind Movember are pretty sneaky. They are well aware that men don't talk about their health as openly as women do. So asking men to grow a mustache results in interesting conversations providing men the confidence to learn and talk about their health more openly. Most notably, prostate and testicular cancer. Say those three words out loud and see who turns around!
Many people are not aware of the hard facts:
-1 in 2 men will be diagnosed with cancer in their lifetime.
-More than 30,000 men die of prostate cancer each year.
-Men are less likely to schedule a doctor's appointment regularly, denying them the chance of early detection.
Last year $147 million was raised around the world to support The Movember Foundation which helps support the Prostate Cancer Foundation and LiveStrong.Org foundation for cancer support.
In honor of this great man-cause, The Manual has created our own Mo Team! Join our team to donate and spread the word.
But signing up and donating is only half the work. Grow that 'stache! We want to see all of your hard hair work, so once your mustache is presentable to the interweb, Instagram it and tag @TheManualStyle. We will publish some of the best on our Facebook Page.
Go on, give us your best Tom Selleck, Charlie Chaplin, Lionel Richie or Frank Zappa. It's all for a good cause!
Editors' Recommendations