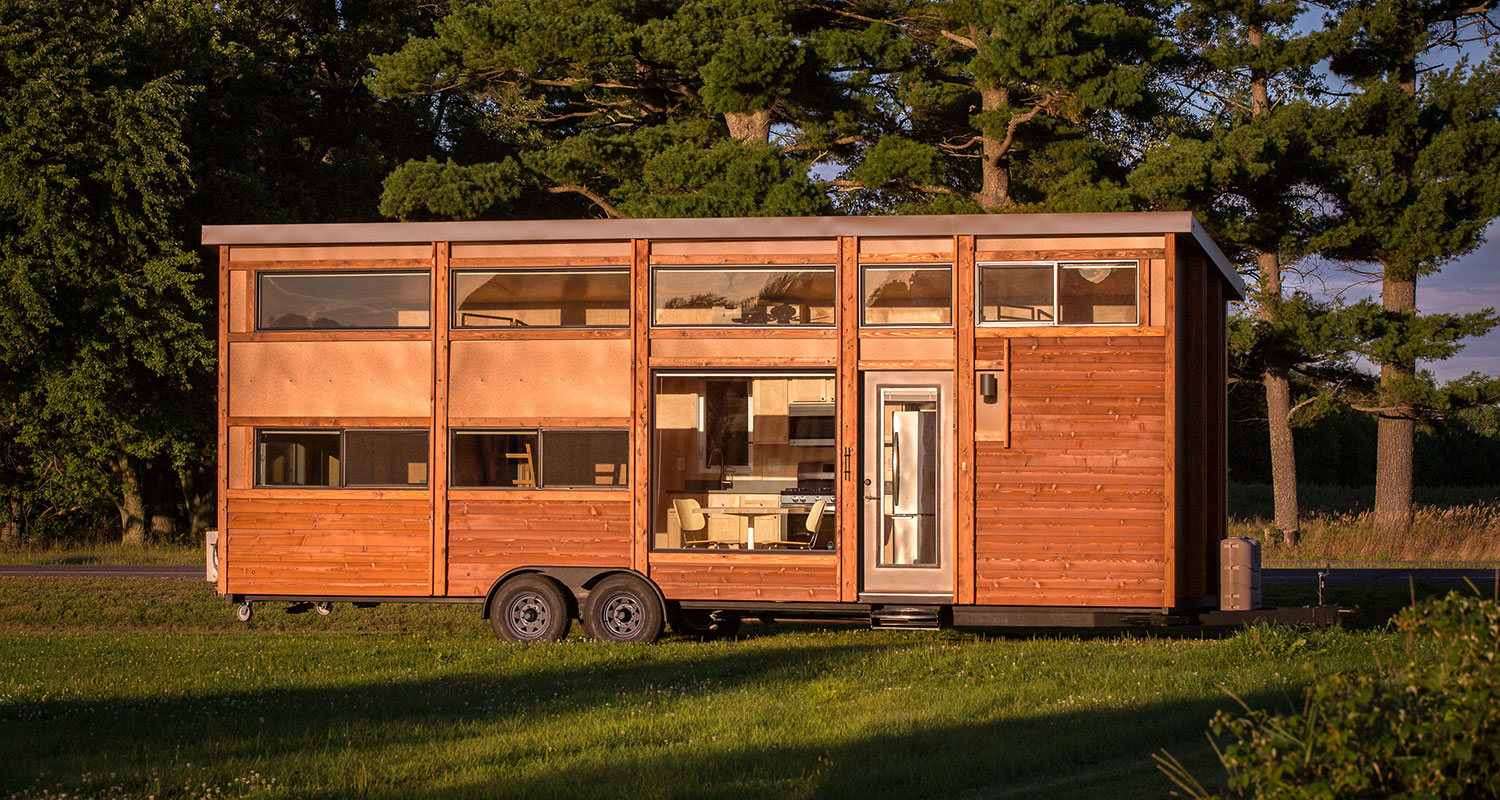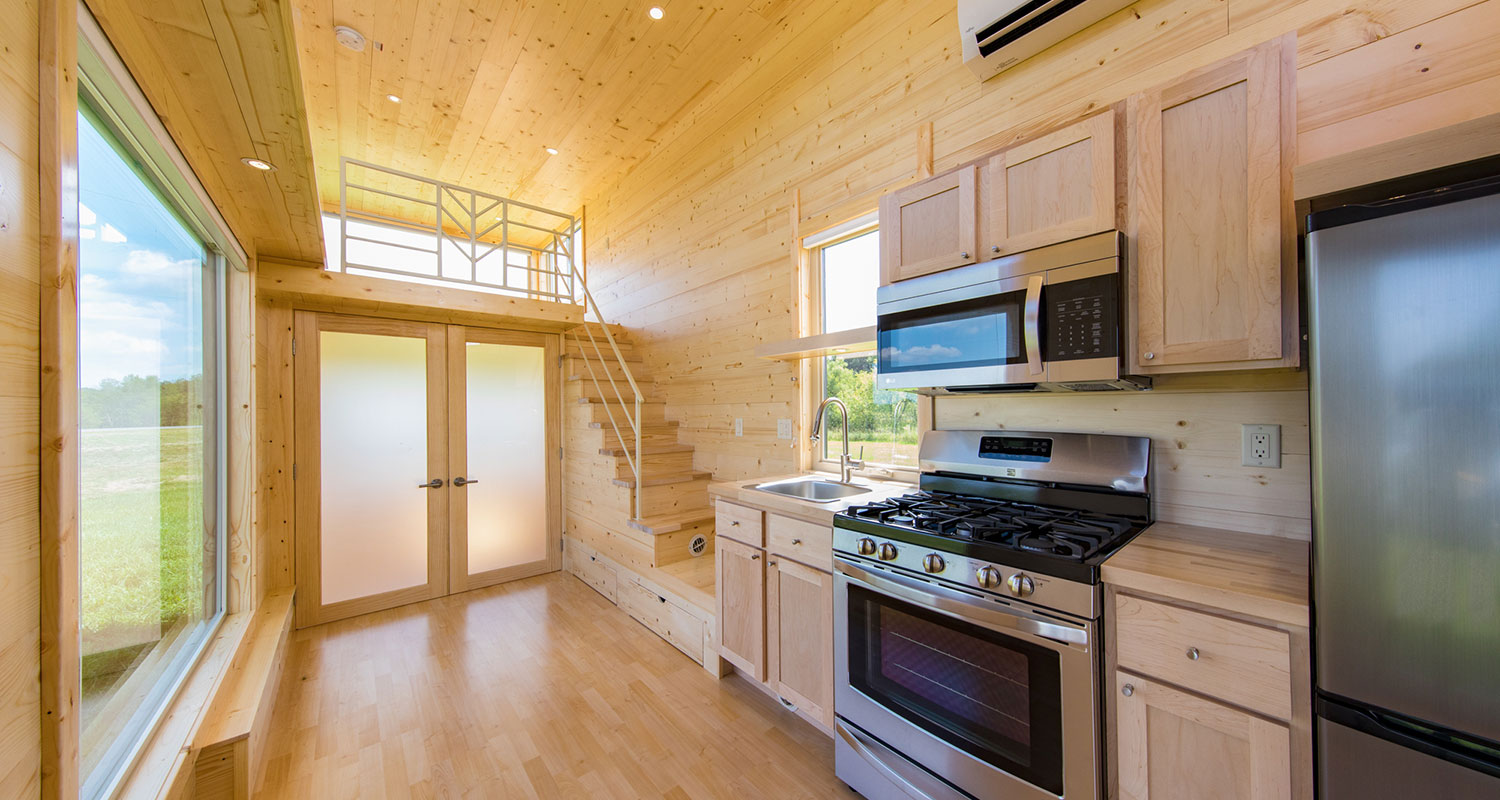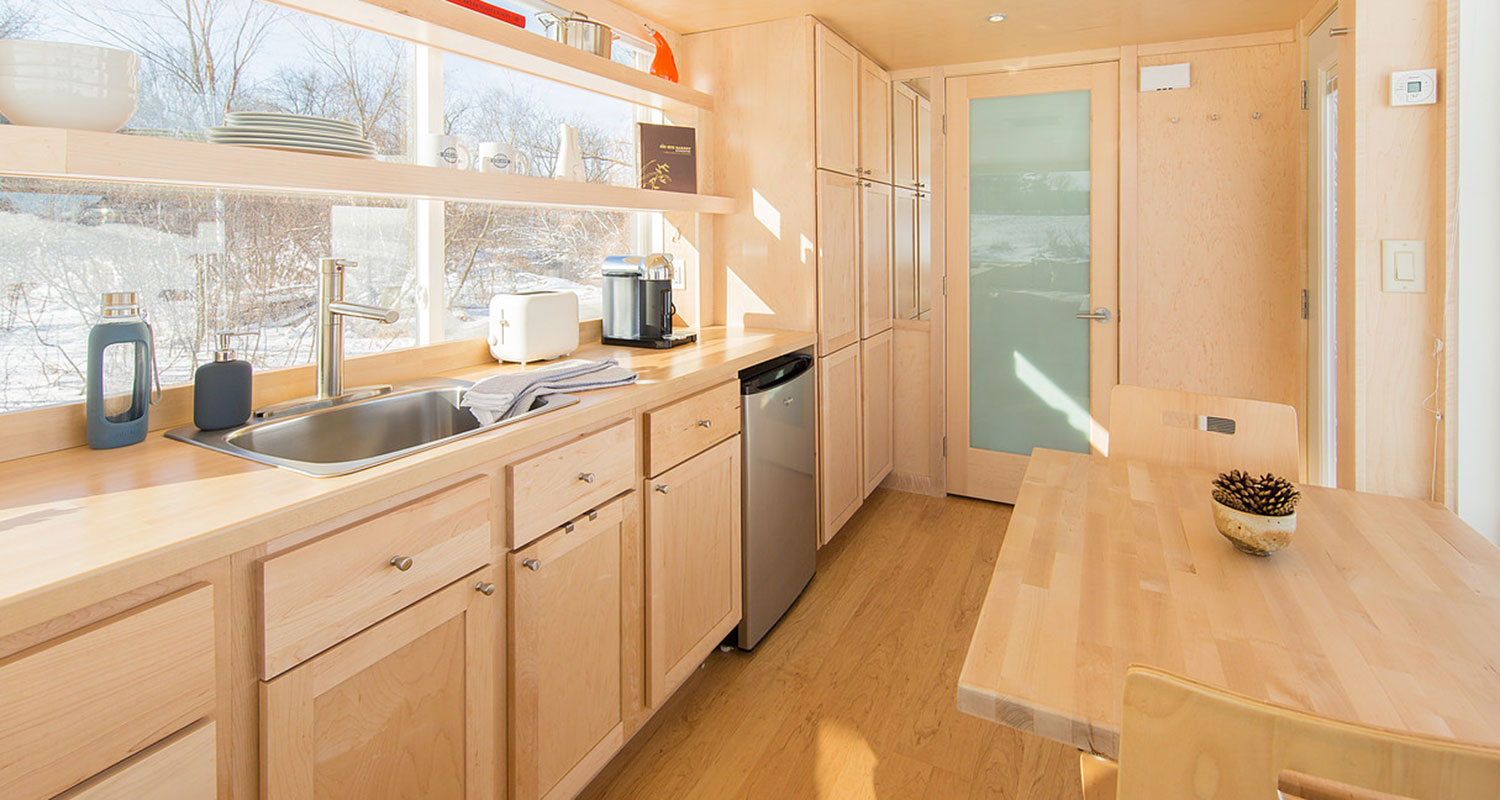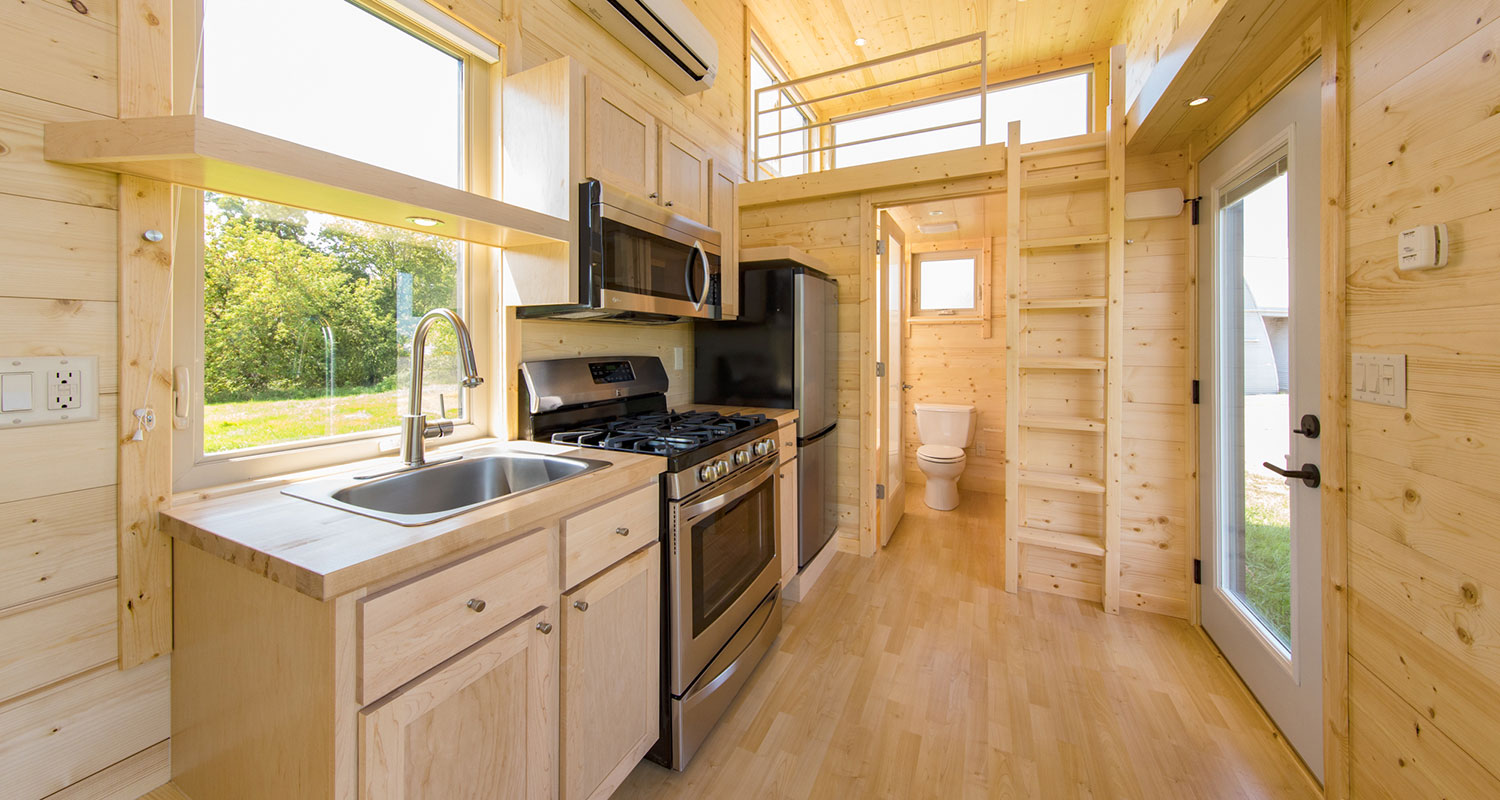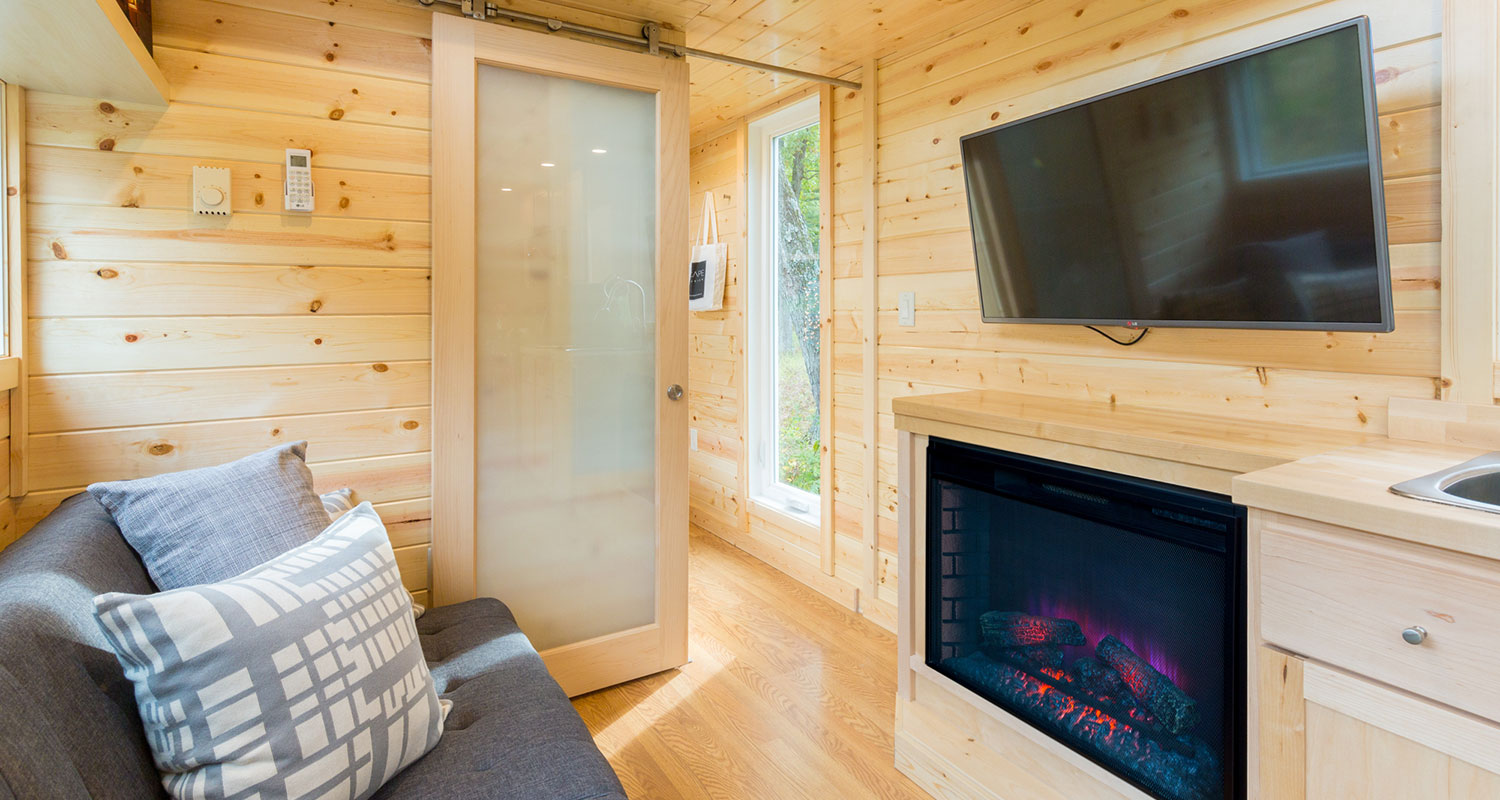 The view from your windows can get a bit boring, but the comforts of home are always welcome — so why not keep the home but change the scenery? ESCAPE crafts luxurious, eco-friendly homes you can take anywhere.
The phrase "tiny house" might conjure up images of cramped spaces and outdated or uninspired design, but ESCAPE homes are none of these things. Each unit could hold its own on a windswept cliff overlooking the roaring Pacific Ocean or a high-end neighborhood. And, despite their small footprints, the interiors feel spacious, bright, and open.
ESCAPE has been making dream homes a reality for 25 years from their headquarters in Rice Lake, Wisconsin. Each house is meticulously crafted and ready to withstand the coldest temperatures or the hottest desert 'scape — and look damn good while doing it. The company teamed up with SALA architects to conjure up award-winning designs with modern lines or traditional layouts complete with dormers and window boxes.
Each home has picture windows, full-size kitchens, roomy bathrooms (hell, even with jet tubs if you like), washer/dryers, first-floor bedrooms, wall-mounted TVs, incredible amounts of storage, heating and air conditioning, and LED lighting. You can also go off the grid with solar panels and gray water recycling systems. Thanks to the Low-E, argon-filled thermopane windows and closed cell insulation, these bad boys are remarkably energy efficient.
Custom trailers let you can take your home on the road. Each one comes with leveling jacks, electric breaks, and a breakaway safety system (just in case).
The real fun is getting to personalize your home as much as you like. Want a composting toilet? You got it. Instead of a full-size convection oven, you can choose a small cooktop. Prefer a shower instead of a tub? Done. Want to add or subtract some windows? Easy. Make things even more cozy with a fireplace. Choose stone countertops or butcher block for your kitchen. ESCAPE can also include furniture, like a built-in love seat that folds out into a bed. You get to make it entirely yours.
And there is a lot of room to customize. The One XL, for example, is 30 feet long with 11-foot ceilings. The tall windows flood the natural pine walls with light, giving it a sense of calm and space. If you want something on the smaller side, maybe for just weekend trips, they've got you covered with the Vista. It's 175 square feet of living space still has a kitchen, bathroom, queen-size bed, and dining space.
Exteriors are just as elegant as the interior. You've got treated cedar planks and weathered steel accent panels on the outside of models like the Traveler XL. Or, if you're a fan of Japanese aesthetics, check out the One. Its exterior is made using an ancient Japanese technique called shou sugi ban; the charred cedar results in a naturally preserved wood that lasts a long time — something like 40 years — and is fire-resistant. Plus, it turns the outside of the home into a timeless work of art.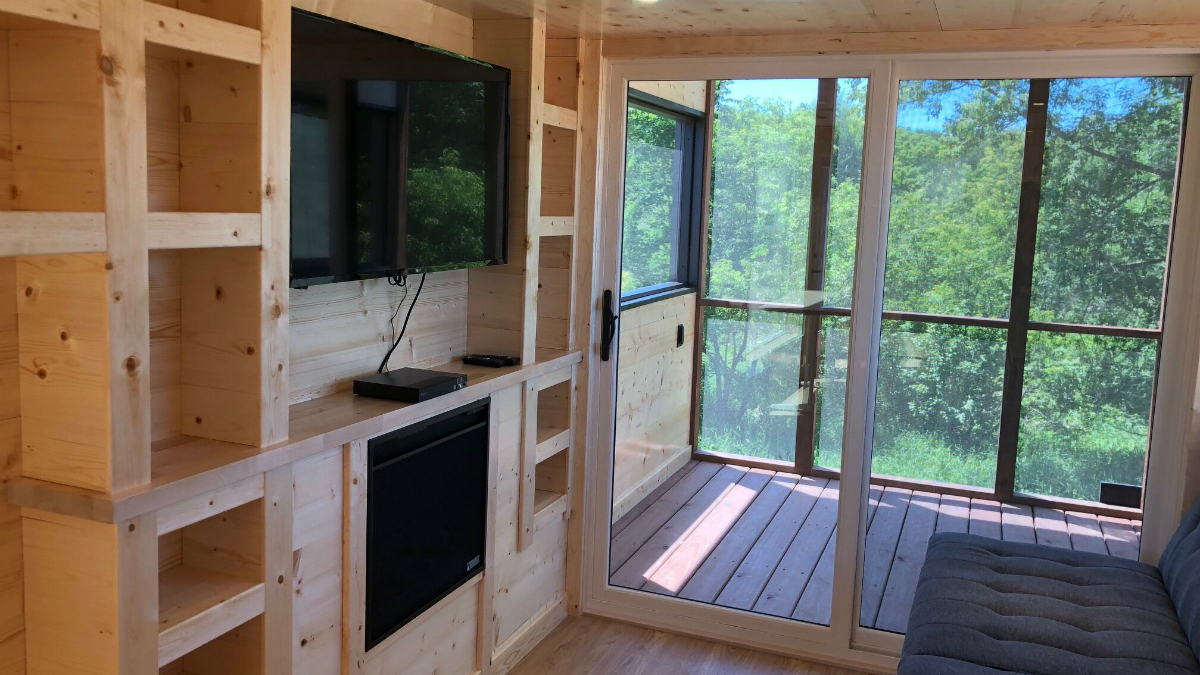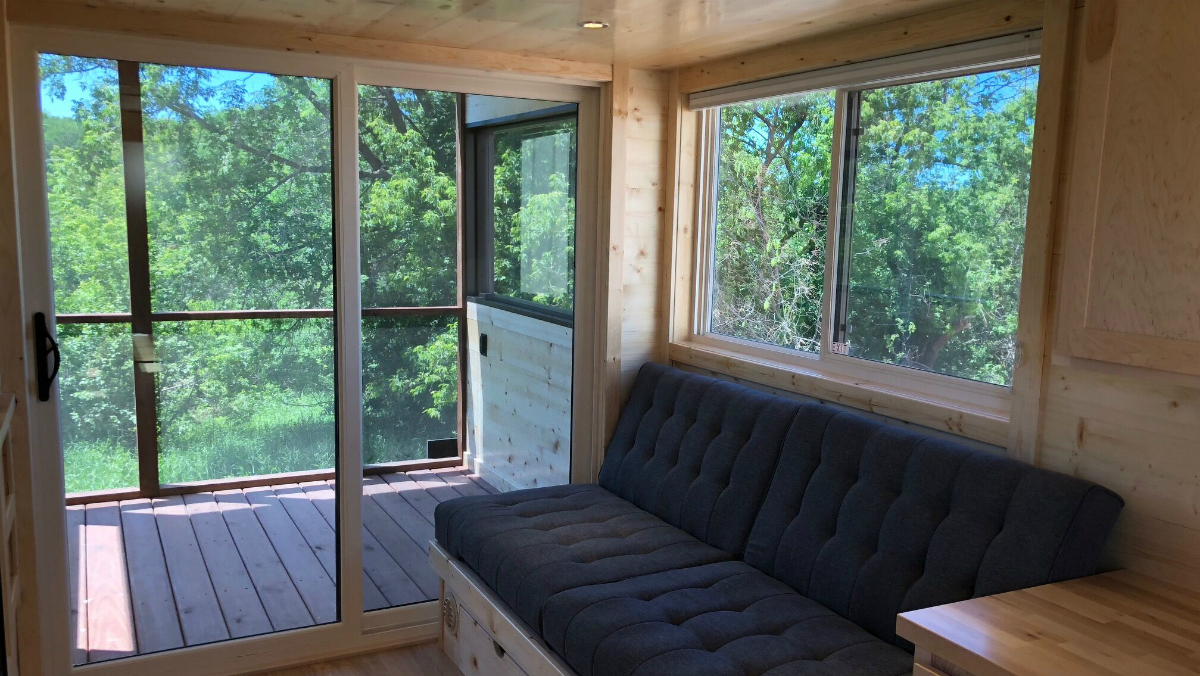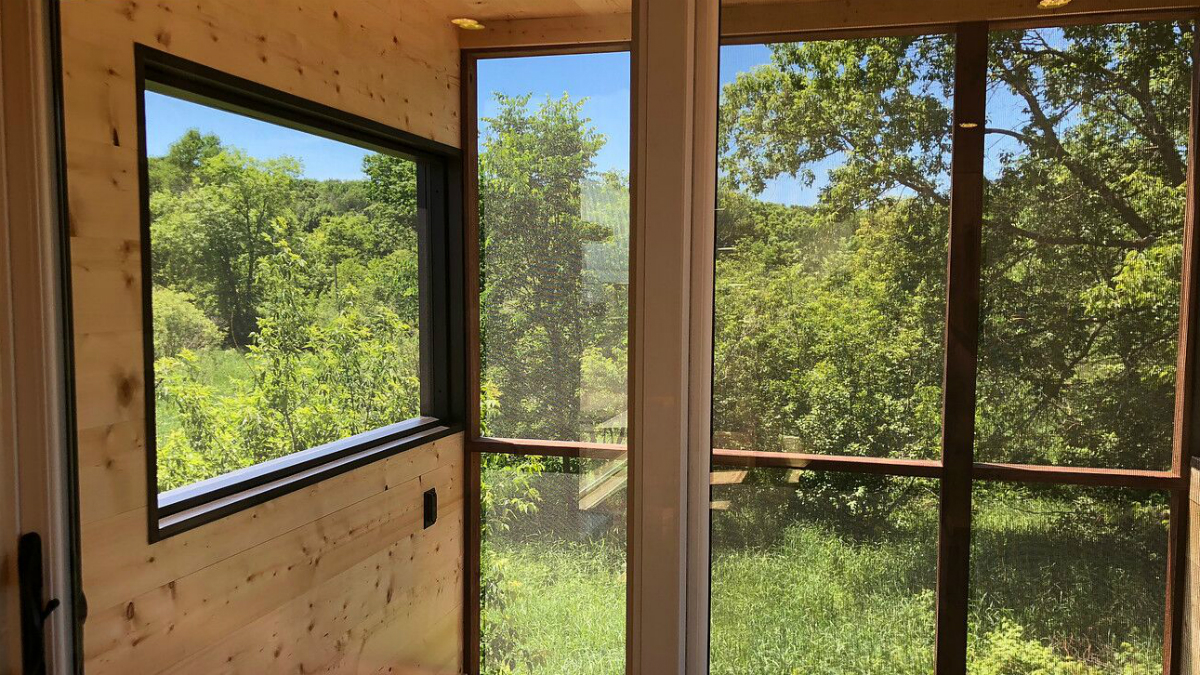 And, in July 2018, ESCAPE introduced its very first mobile tiny house with a porch, expanding the dimensions The 8-foot by 7.5-foot porch connects to the main living area of the traditional ESCAPE via a six-foot-wide sliding door, creating not only a great space to enjoy the outdoors while remaining mosquito-free, but also plenty of extra natural light.
"It offers so much space in such a small package," said ESCAPE Homes founder Dan Dobrowolski in a statement. "The screened porch draws the outdoors in and offers countless options for additional living."
Also new to the porch edition: fold-down stairs with five-inch treads that provide easy access to a sleeping deck above the porch. Another upper loft can be connected by a new walkway option on the second level for even more storage or sleeping space.
Some people have chosen to use the ESCAPE houses for offices, playrooms, or even a retail location they can take with them. The guys at ESCAPE are deeply passionate about creating the exact space you want. You never have to leave home to have the adventure of a lifetime.
Article originally published by Elizabeth Dahl on October 23, 2017. Last updated by Chase McPeak on August 7, 2018, to include additional details on the new porch.