The tiny house trend is officially here to stay. More and more companies are offering innovative small homes, and they aren't the cliche, low budget, trailer-park double-wides of days past. These are luxury homes, completely customized to suit the owner. Few companies do tiny houses better than Wind River Tiny Homes, and few tiny houses make us want to sell off all of our possessions like The Rook.
The Rook was made for the modern man who wants to dwell in an urban loft but lead a nomadic life. The rugged, urban style starts with the exterior, which is covered with vertical siding and exposed stainless steel screws. Stepping inside reveals a masculine space. The Rook boasts industrial touches like an exposed brick veneer wall, floating rebar steps, and raw steel accents. The design is so well executed, you forget this is a house on wheels and not a studio in the city.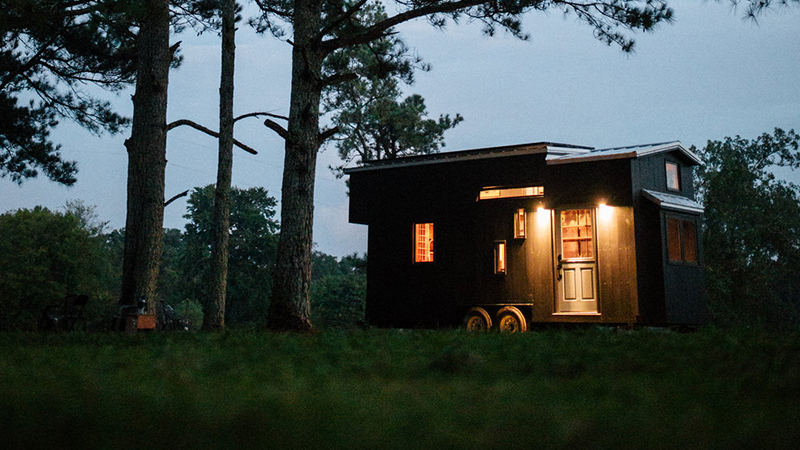 When people hear the words "tiny house" they often assume a lack of creature comforts, but Wind River Tiny Homes was able to pack everything you would need to live and work on the road into The Rook. The abode features two lofts, a convertible office and living space, a kitchen, and a bathroom. Through clever solutions, like a fold-down desk, built-in shelving, and swivel stools that can be tucked away when not in use, Wind River created a complete home in a trailer that is just 22 feet long.
Based in Chattanooga, Tennessee, the folks at Wind River Tiny Homes don't just build tiny — they live tiny. This gives them unique insight into what should (and should not) go into a tiny house, how spaces need to function, and how to maximize on minimum square footage. The Rook is one of company's higher end builds, both in style and price, so if this isn't quite what you are looking for, Wind River Tiny Homes can create a custom home just for you.
Editors' Recommendations