Not sure how to get your home ready when it's time to sell it? Not to worry, there are a few steps that you can take before putting your home on the market that will help increase the odds of receiving an offer from a buyer. From repainting to depersonalizing to cleaning like you've never cleaned before, here are nine steps to consider before you sell your home.
Get to Know the Local Housing Market
It's time to do your homework on the value of your home. Search comparable sales in your neighborhood to figure out the appropriate listing price for your home (sites like Trulia and Zillow are helpful here). Things to consider from comparable homes are square footage, features, and location. Once you have your price in mind, consult with a reputable realtor to assist with finding comps and determining a final and appropriate listing price for your home.
Find the Right Listing Agent
This is the time to ask your friends for their recommendations. Sometimes the best agents are found simply by asking a friend or neighbor. You can also search online for agents to consider. When interviewing a listing agent, make sure you ask about their personal experience in your neighborhood, connections to potential buyers, and social media expertise. Your new potential realtor should be able to present a game plan on how they are going to sell your home.
Stock Up On New Light Bulbs
When your home is being shown to potential buyers, all light fixtures and lamps should be turned on. So stock up on light bulbs to ensure that all lights have working bulbs and so that you have backups just in case a light fizzles out.
Clean Your House Like Never Before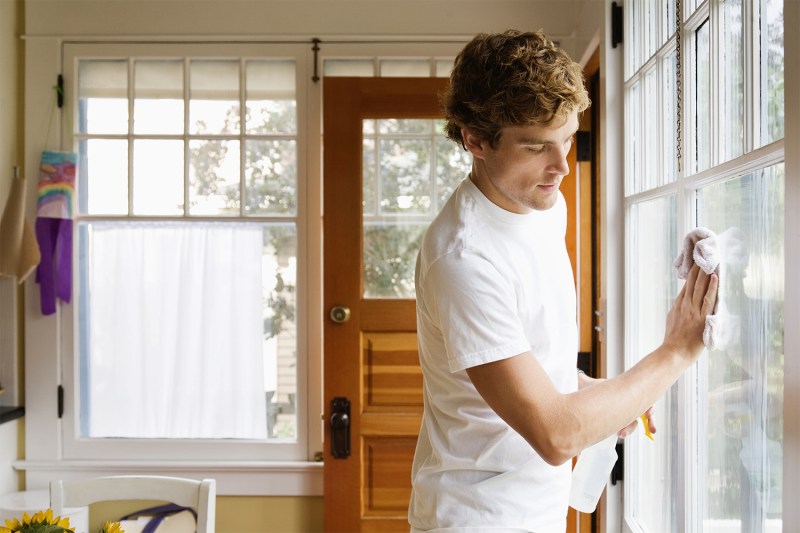 Now is the time to deep clean your home. Clean it as if the Queen of England herself is coming to inspect it with a white glove. This means: clean the toilets, wipe every surface, mop the floors, have the rugs cleaned, and scrub the bathrooms and kitchen like you've never scrubbed before. If that all sounds like too much of a task, it's time to consider hiring a professional cleaner to come in and do a deep clean.
Get Rid Of Your Clutter
When a house is decluttered, buyers can focus on the actual home instead of your knick-knacks, junk, and closets full of whatever you keep in them. Consider purging your things before you list your home. You aren't going to want to take everything with you when you move, so you might as well get rid of it now.
Have the Handyman on Speed Dial
You should already have a trusted handyman, but if you don't, it's time to find one. This is the time when your handyman can fix things like locks, hardware, leaky faucets, running toilets, cracks in the walls, broken appliances, squeaky doors, and more. First impressions are everything and you don't want potential buyers to think your home hasn't been well taken care of.
Paint Those Walls a Boring White
You may love bright colors or floral wallpaper, but buyers most likely will not share your same tastes in décor. When painting, stick to whites, light grays, and/or light beiges. These particular shades will make your home appear brighter and more welcoming, not to mention bigger. A fresh coat of paint also helps mask the walls' imperfections.
Remember, Staging Is Everything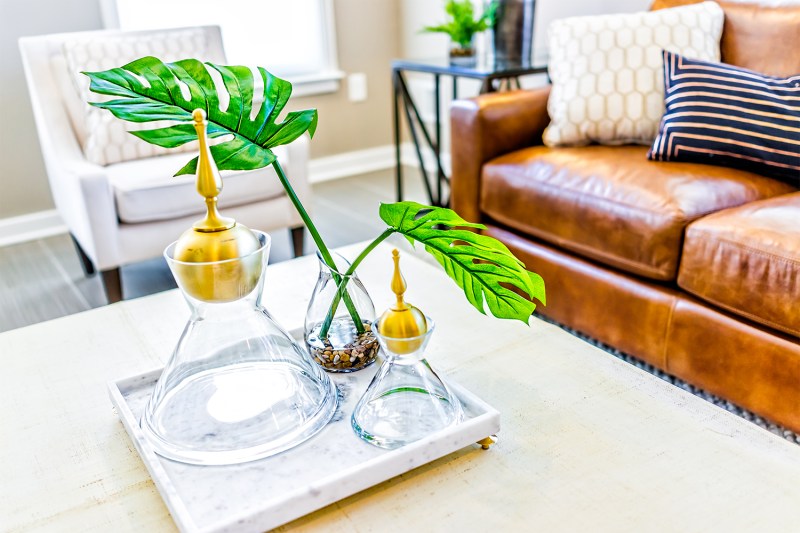 Once you have removed your clutter and depersonalized your home by removing framed photos and other personal items, it's time to stage your home. Staging a home is a skill that not everyone has. If you need inspiration on how a home should look when properly staged, visit a new housing development where they have model homes to view. Most of what you need can be purchased at discount stores like Home Goods. If decorating isn't your thing, bringing in a professional stager is always a great option. Homes that are professionally staged tend to sell a lot quicker because they are more appealing to buyers.
Put Down Your Phone and Hire A Photographer
Potential buyers are going to be searching for homes online, so it's crucial to include high resolution, professional photos in your online listing. It doesn't matter how great you are at using Instagram filters, when selling your home, don't cheap out on one of the most important steps before listing. A realtor should have a shortlist of their favorite home photographers. Without professional photos of your newly staged home, potential buyers could and most likely will give your home a pass.
Originally published July 18, 2017 by Amanda DePerro. Updated August 5, 2019 by David Duran.
Editors' Recommendations