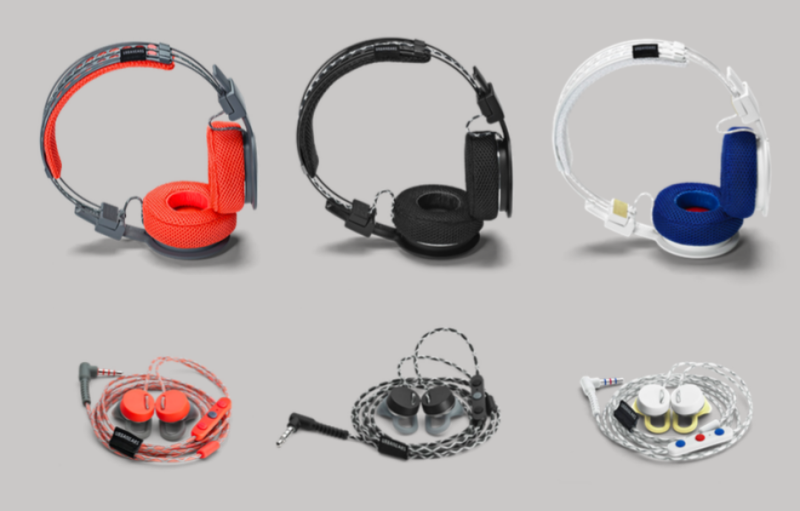 The 2016 Rio Olympics opened yesterday to much fanfare, with fireworks, samba dancers and athletes from all over the world marching around the city's Maracana Stadium. To celebrate the Olympic spirit, Swedish headphone brand Urbanears released Urbanears Active, a line of headphones made specifically with athleticism in mind. Urbanears took the DNA of their Scandinavian-designed headphones and added details to make them more durable in order to withstand the wear and tear put on electronics by using the headphones under extreme physical activity. The Urbanears Active line features two headphones: the wireless Hellas and the Reimers earbuds.
The Hella is equipped with Bluetooth 4.0 connection, which means that you can move freely about without getting entangled in the cord. There's also a built-in mic, so you can talk on the phone, and a touch interface on the ear cup, so you can answer your phone and change songs freely, and adjust volume without reaching down to get your phone to change all that. There are mesh and reflective detailing so that you'll be spotted from afar, and they last 14 hours from charge to charge, so you can go a full day without needing to charge the headphones. Plus the ear cushions and headband are washable, so you can just throw them in the washer after a long day of working out.
The Reimers earbuds comes with an EarClick solution that promises listening that's uninterrupted by sweat. You earbuds will stay in place no matter how much you move. There's also a built-in mic, so you can talk on the phone, as well as a reflective cable that allows you to be seen after dark.
So pick up a pair of Urbanears Active headphones – they're the most stylish headphones that can withstand your workout.
For more information, visit urbanears.com.
Editors' Recommendations