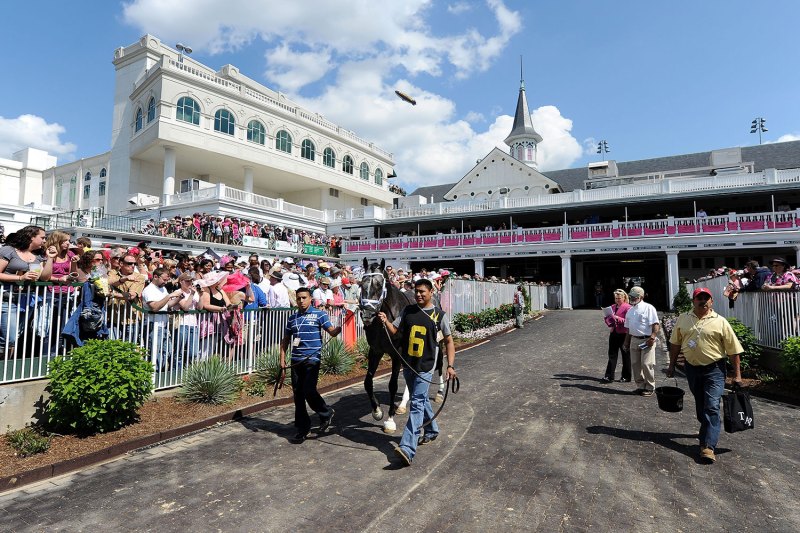 Since 1875, Churchill Downs has been the official home of the Kentucky Derby. While the race itself takes roughly two minutes, the grand celebrations that surround it last for two weeks, culminating on Derby Day, the first Saturday in May every year. The horses, flowery hats, and mint juleps may get all of the attention, but none of it would be possible without Churchill Downs.
The History of Churchill Downs
Home to the longest continuously held sporting event in America, Churchill Downs is the physical embodiment of the opulence, grandeur, and celebration surrounding the Kentucky Derby. Spreading across 147 acres, the Churchill Downs facility originally sat on just 80 acres and consisted of an entrance lodge, clubhouse, betting shed, grandstand, and stables.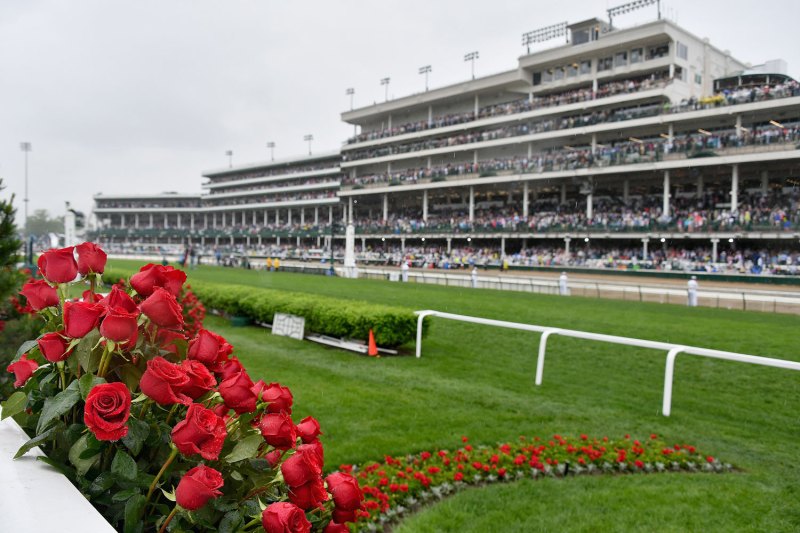 The first official race took place on May 17, 1875. The winner, Aristides, was a three-year-old colt and started a tradition that has lasted to this day – all horses running in the derby are three-year-old thoroughbreds. In 1937, after devastating flooding hit the area, some additions were made to Churchill Downs, including the Art Deco-inspired judges pavilion, while the glazed brick of the grandstand backstop was painted white and a tunnel to the infield was added so spectators, horses, and teams didn't have to cross the track to reach the center of the course.
The Architecture of Churchill Downs
The most iconic part of Churchill Downs, architecturally speaking, is the twin spires. Designed by architect Joseph Dominic Baldez, the spires are a visual contrast to the rest of the building. While the grandstand spreads out horizontally, the spires rise up vertically, almost like church towers, presiding over the running with a sense of grandeur. There is a delicateness to them, however, that is balanced by the strength of the horses running the race.
While the grandstand building is a rather simple shed-shaped structure, the two spires that intersect the slate roof are surprisingly orante, done in an Italianate style. The eight-sided spires sit atop octagonal cupolas which feature round-headed windows in between colonettes. The windows are topped by arches with fleurs-de-lis as the keystones. It's a beautiful nod to the ceremony surrounding the derby.
The Race
There are many parts about Churchill Downs that allow the Kentucky Derby to stand out from other race tracks. The large field allows for twenty horses to race, versus the typical eight. While Churchill Downs does include a turf track, the Kentucky Derby is run on the larger oval dirt track, with a course length of 1 ¼ miles, or 10 furlongs.
Originally, the 250-foot-long grandstand faced the afternoon sun, blinding spectators. Relocating it to the western side of the track protected people from the sun and allowed better viewing of the race. The start and finish lines are on the grandstand side, which allows up-close views of the horses as they race to the winner's circle.
Editors' Recommendations