Whether it's your first or 14th date, getting creative with your outing keeps things fresh and fun. Not every date has to be a grand event, sometimes it's the more thoughtful and intimate occasion that makes the best memories and strongest connections. Plus, putting in a little more effort is 1,000% guaranteed to make the experience more meaningful for you both.
So, without further ado, allow us to share some of our favorite summer date ideas with you. They range from the simple and free to the playful and whimsical and should provide plenty of fodder for your own romantic adventures.
Scenic Bike Ride

Break a sweat and catch a breeze on a fun, free, and mood-boosting bike ride. Take an unseen tour of your city, make a scavenger hunt, find a route with beautiful scenery or just hop on and let your date lead the way! For more adventure (and a test of your teamwork skills) give a tandem bike a try or even a sidecar ride if you can find one.
Trip to the Beach

If you are lucky enough to live by the beach, you've already got the perfect built-in date! A long walk on the sand, the sound of waves, and the heat from the sun are a great mix of romance and relaxation. Make it extra special with a charcuterie board or make it simple with just some wine and cheese on a blanket then wait for the sun to set over the sea and you've got an instant effortless date situation.
Food Truck Crawl
You can't go wrong with some good grub and good company. As opposed to a sit-down meal food trucks are a casual way to try some new tasty and trendy snacks around your town. Grab a scooter, bike or just walk your way through a taco, pizza, and ice cream tour de food. Take turns ordering your favorites dishes or try something new together and get to know more about your date's tastes along the way!
Outdoor Concert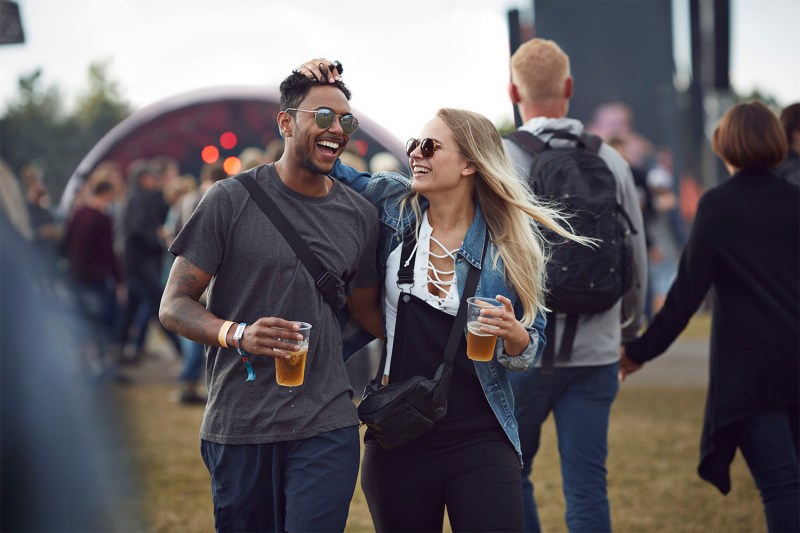 Summer is a fantastic time for outdoor concerts, so peruse local newspapers or blogs for concert listings. Most cities and towns have some sort of outdoor festival during the season, which you can usually show up to loaded down with your own food and beverages. And the great thing is no matter what music is playing, it's a great way to groove together and enjoy some good tunes.
Museum Tour
Whether you are an art connoisseur or just creatively curious, an airy and air-conditioned museum can be a wonderful spot for a summer date. Taking a trip to a small gallery is a great way to support local artists or a larger museum is a great opportunity to learn together about the classics with an audio or guided tour. If you notice there's a piece your date seems to like, stop by the gift shop and see if you can pick up a print to really make an impression.
Arcade Day
A little friendly competition never hurt anyone and an arcade is a great way to some playful flirting. Get a bucket of coins and spend the day exploring your favorite games, then divvy up the raffle tickets and pick stuffed animals for one another. Get a group together and give an escape room a try, build trust and learn how to support each other buy putting your minds together to find the key to a puzzle and maybe the key to unlocking your date's heart.
Volunteer
Get closer to your partner by working together to give back to someone else. Acts of service can really bring people together, which is why a volunteer outing could be a great activity for a one on one date or a group. There are a plethora of different ways to volunteer during the summer (from outdoor beautification to tutoring and sports programs), so pick one that seems right for y'all and spread a little charity. Maybe not the most outwardly romantic date idea, but one that could teach you a lot about your potential mate.
Editors' Recommendations