What is a gift guide season without mentioning man's best friend? For those of us with dawgs they can be like a best friend or even a very sloppy child, so why not treat them to something special this holiday season? The pet market has exploded in recent years and while some of it seems worrisome ( Bowser Beer for Dogs, Doggles and the Pet Highchair) there are some great companies out there selling locally made and well crafted items for Fido.
Here are some of our favorites:
Tanner Goods Natural Leather Lead
Based in Portland, Oregon, Tanner Goods  hand makes quality products from utility gloves to stadium blankets. Their dog lead is made from 10/11 oz. natural tooling strap leather and features a stainless steel buckle and heavy duty welded D-ring for attatching a leash. We opt for the natural leather to watch it age handsomely.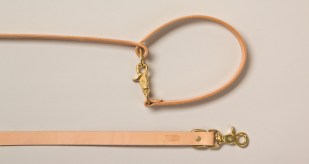 Harry Barker Dog Food Container
If you are like us, we tend to pour our pups food straight from the bag into the bowl. Disaster every time. Utter joy for our dog who finds kibble flung under every corner of the kitchen. So we are buying this Dog Food Storage Canister for ourselves this holiday. It looks damn good,  is sturdy and (!) made from recycled steel.  It also comes with its own aluminum scoop and an airtight lid so food stays fresh.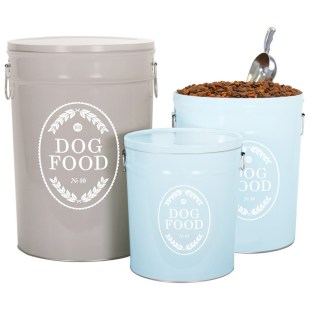 Skookum Memory Foam Summit Bed
Ok before you go all ballistic on the comments section about this one, hear us out. We consider this the bed for the dog that is seriously old and uncomfortable. We have heard from many vets that old dogs need really great beds to rest their weary bones so we are all about this Skookum Dog for Ole Yeller. The bolsters are a great place for them to rest their chin to watch the goings on, while the fleece is warm and cozy with that thick layer of memory foam on the bottom. Perfect for nesting and resting.
Harry Barker Carriage Dog Blanket
If you take care of your car and want to avoid dog hair, sand and dirt, you want to throw something a little nicer than an old beach blanket in the back when hauling your dog around town or cross country. This carriage blanket is a great option. It is 100% cotton and canvas backed and even has a grommet on the corner for convenient hanging if it gets wet or simply in the way.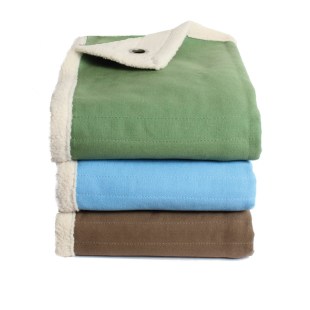 These aren't just for all you hunters out there, these vests are perfect for the city dog who needs to be spotted by bikes, cabs and joggers. The reflective tape adds even more visibility and the velcro closure ensures a quick and easy in and out pre and post walk.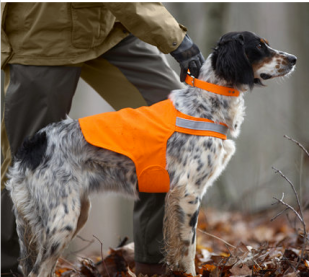 Although many dogs relish a snow day, if we want to take them on a big hike or spend extra time in the dog park, they need a little protection from the elements. This water -repellent nylon vest keeps 'em cozy and can be tossed in the wash if it gets grungy. It's also a simple, basic staple, no hoodie or alien head attached.
We had to throw in one toy that isn't totally tacky for the holidays. This tartan Scottie is filled with eco-friendly fiberfill made from recycled bottles. It's the perfect toy to play tug or fetch with over the holidays and keep you in the spirit.