Last month, Astell & Kern introduced its AK300 high-resolution audio player at the High End show in Munich, Germany. It seems the company enjoys debuting products at events, as this week it is introducing two new products at CE Week in New York.
While the AK300 was introduced as a more affordable little brother to the AK320 and AK380 high-res players, now Astell & Kern has unveiled an even more affordable model in the AK70 entry-level, high-resolution audio player. As if to make sure no one would forget that Astell & Kern is a luxury brand, it also introduced a new generation of its fairly pricey AK T8iE in-ear monitors.
Related: Let Shure's SHA900 hi-res portable amp take you to church
The AK70 isn't just a watered-down version of the company's other players — it also happens to be the first player from Astell & Kern to feature both USB connectivity and an optical line-out. The USB port allows the AK70 to be connected to a PC or Mac to bypass the internal sound card and allow the computer to output high-resolution audio, while the optical out allows users to opt for their own preferred DAC should they wish.
The single-DAC AK70 uses a Cirrus Logic CS438 DAC chipset, offering support for high-res playback of up to 192kHz/24-bit or DSD 5.6MHz (converted to PCM). The player offers 64GB internal memory, expandable with up to 200GB extra storage via the included MicroSD slot. The player is Wi-Fi compatible, allowing over-the-air firmware updates and playback from DLNA 1.0 servers.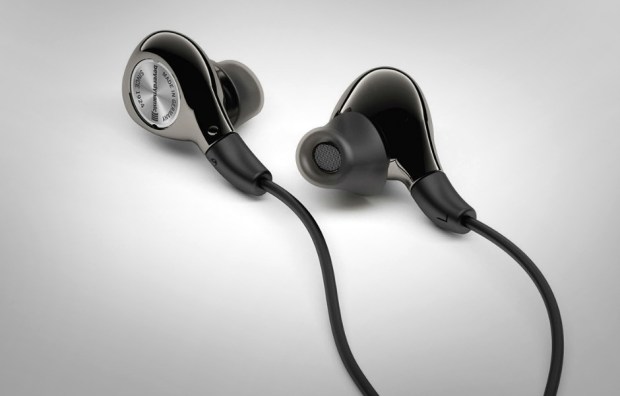 The T8iE in-ears aren't cheap, but they are built to last, with an Aramid coating on the cable for added durability. Astell & Kern says the earbud itself is made from a proprietary composite, and contains copper and chrome. Two cables are included: one with a balanced four-pole 2.5mm jack for use with Astell & Kern's high-res players, and another standard 3.5mm cable for use with mobile devices or other portable players. Five different varieties of silicon tips are included, as well as three different memory foam tips, so it should be fairly easy to find a decent fit.
Both the AK70 player and AK T8iE in-ears will be available beginning in July, with the AK70 retailing for $600 and the T8iE priced at $1,000. For more information on the AK300, see the Astell & Kern website.
A version of this post first appeared on our "brother site" Digital Trends.