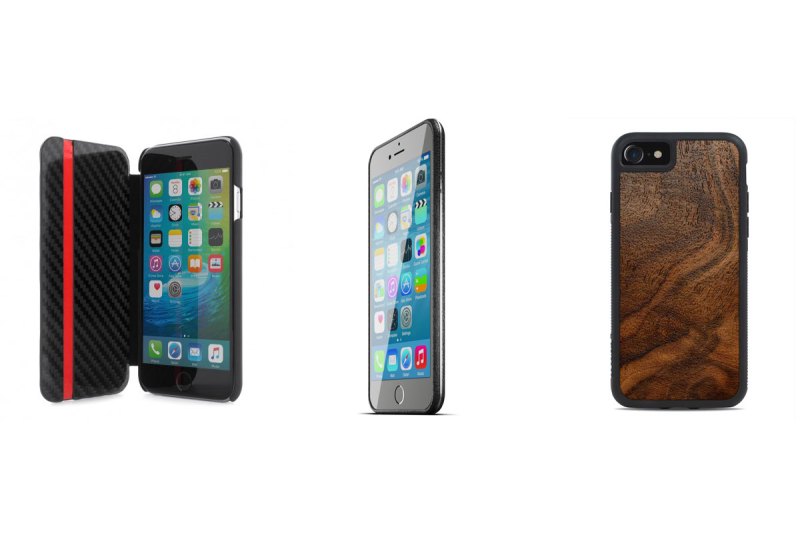 Apple released the new iPhone 7 and iPhone 7 Plus this month and even though the phone doesn't come with a headphone jack (why, Apple? Did we do something to anger you?), it's packed with new features and is as irresistible as ever. But, unless you like a broken screen and a taco-ed frame for your new $650 phone, you'll definitely be needing a case. Here are 13 sleek and functional iPhone 7 cases to keep yours looking and working like new.
1. Mujjo Leather Wallet Case, $46
The Mujjo Leather Wallet case is highly molded and sleek in design, coming in three different shades. You can fit up to three different cards in the angled sleeve–like an ID and two credit cards–making it easier to go out without the extra bulk of a wallet.
2. ZVE Ultra Protective Hybrid Case, $15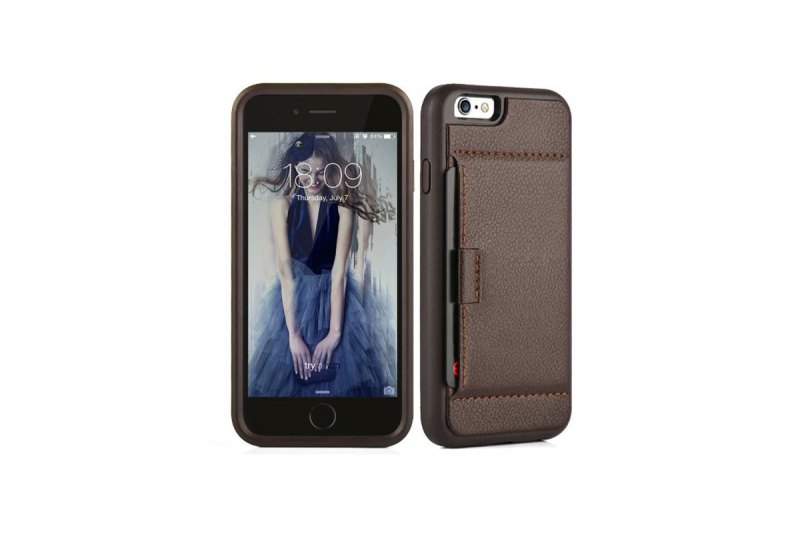 If you like the look of leather but want a little more protection against falls and scrapes, the Ultra Protective Hybrid Case has a shock resistant casing with a faux leather inlay. Raised edges around the screen help protect it from scratches and bumps.
3. Otter Defender, $60

In the "form or function" debate, Otter cases put most of their eggs in the "function" basket, which is to say that they're dang-near bomb-proof, and there's not many ways to get their without sacrificing some of Apple's original sleek design. Luckily, you can at least customize the color scheme if you order from their website.
4. Moonmini Shockproof, $11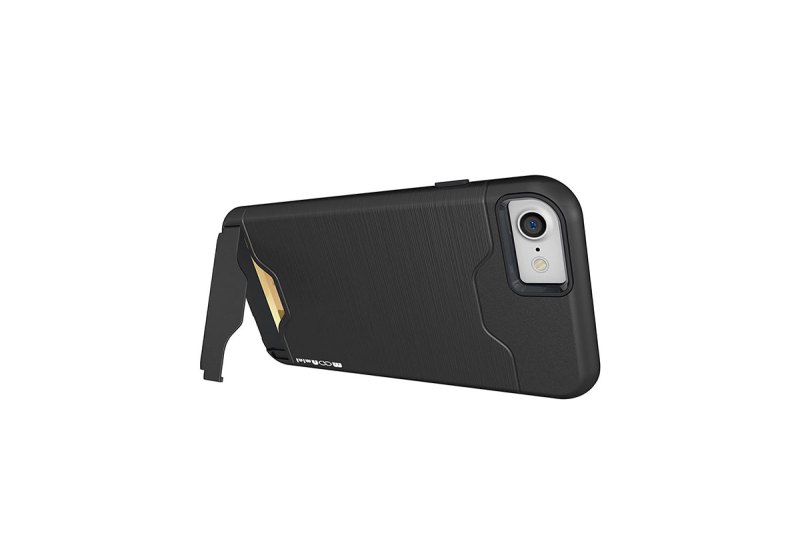 Considering how reasonably-sized the Moonmini Shockproof case is, it packs a lot of features into a minimalist design. This thing has a kickstand for watching videos hands-free, a slot for credit cards and ID, and it comes with lifetime warranty.
5. Carved Walnut Burl Case, $32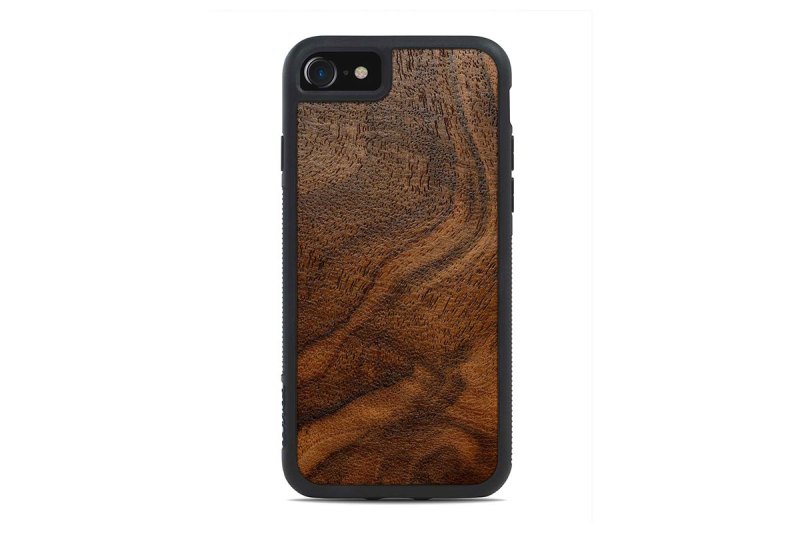 Normal wood grain is great and all, but burl is the coolest. No two burls are the same and the little dots and waves of the grain catch light in fascinating ways. The Walnut Burl Case from Carved comes with a real walnut inlay surrounded by a band of flexible rubber to protect against falls. It's made to order at the Carved factory in Elkhart, Indiana.
6. i-Blason Waterproof Full-Body Rugged Case, $22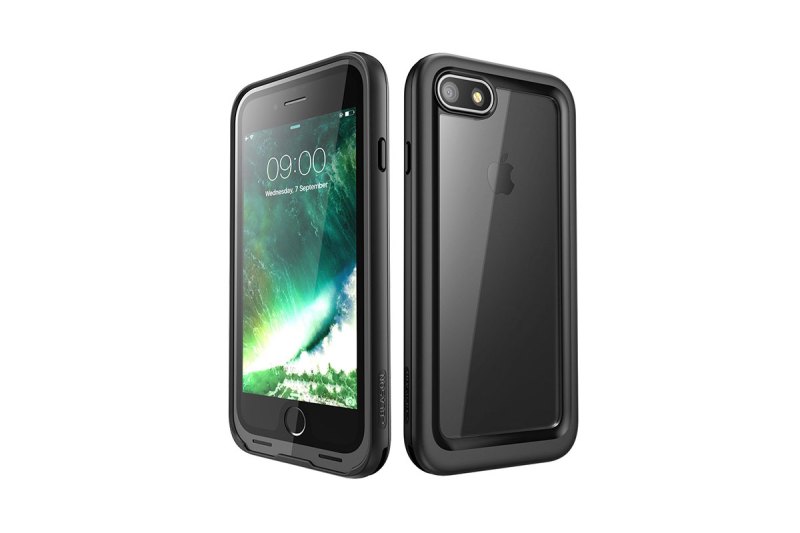 Let's face it: some of us find danger like a bear finds a half-eaten can of Pringles at a campsite in Alaska. If you're especially accident prone, the i-Blason Waterproof Full-Body Rugged Case will protect your phone under from even the most demanding of situations.
7. VRS Design Genuine Leather, $70
A sleek, diary-style case and wallet hybrid, the VRS Design Genuine Leather case is made for blazer and suit pockets rather than hoodies and jeans. It's discreet profile won't draw attention, but it will keep your phone looking good and functioning correctly.
8. Proporta Carbon Fibre Lined Real Leather Case, $40
With a trim leather on the outside and carbon fiber and a red silicone racing stripe on the inside, the Proporta Carbon Fibre-Lined Real Leather Case looks like it should come with the purchase of a Ferrari. Just like a convertible hard top, the case also folds up to add an extra feature: a kickstand for watching videos.
9. Goospery Canvas Diary, $26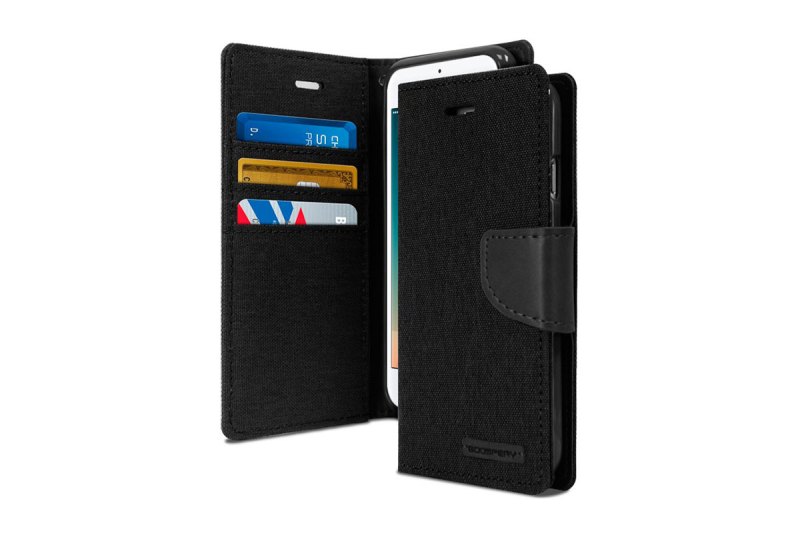 For a more natural feel, the Goospery Canvas Diary uses a canvas cover with leather accents to hold your phone and bank cards. You can choose from eight different color combos to make sure you get the perfect match to your other accessories.
10. Calypsocase Cabrio, $200
By far the most pricey phone case on the list, the Calypsocase Cabrio is so luxurious they called the leather it's wrapped in Black Caviar. This case is handcrafted in Europe and only 500 are made, so each is marked with a serial number. This is the perfect case for the type of people who "pop over" to Zurich for a long weekend.
11. X-Doria Defense, $40
You can find better looking phone cases, and more durable phone cases, but you probably won't find one that's better at both than the X-Doria Defense. This case has a machined-aluminum exterior frame to give it the highest possible degree of drop protection. You can choose your own shell material from leather, carbon fiber, or polycarbonate.
12. Brussardo Natural Leather, $65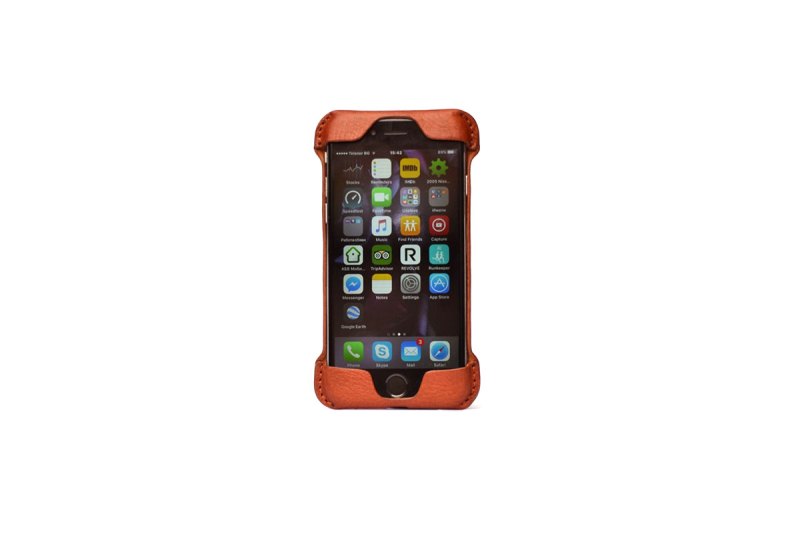 Wider flared corners and visible stitching give the Brussardo Natural Leather case a handcrafted look, and handcrafted is exactly what it is. The high-quality leather protects, but careful craftsmanship makes it so the buttons are easily accessible and the camera unobstructed.
13. Silk Vault Slim Wallet, $15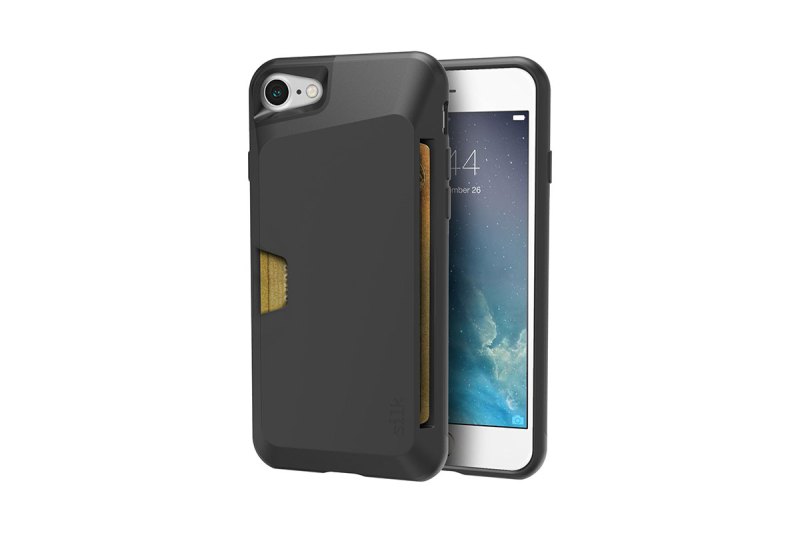 It's probably due to the matte gray finish and the unusual angles of its design, but the Silk Vault Slim Wallet looks like a part on a stealth bomber. You can fit up to three cards in its wallet slot, and its one-piece construction makes makes it durable through drops and falls.
Editors' Recommendations