There are dozens of reasons to visit Spain's Castilla y León region. Located in the Northwestern part of the country, not far from Madrid, its stunning landscape consists mainly of a high plateau surrounded by mountains. The cuisine, like in all parts of Spain, is absolutely delicious, and jamón ibérico is served at almost every meal. It's a wonderful place to go wine tasting, which we did much of during our trip. But for architecture fanatics, Castilla y León can't be beat. Ultra-modern wineries are built atop ancient underground cellars, and gorgeous towering cathedrals have been flaunting their majesty for centuries. If you're heading to the region (or need a really good reason to book a trip ASAP), check out these 14 architectural wonders in between eating pintxos and tasting Tempranillo.
Santa María La Antigua
Valladolid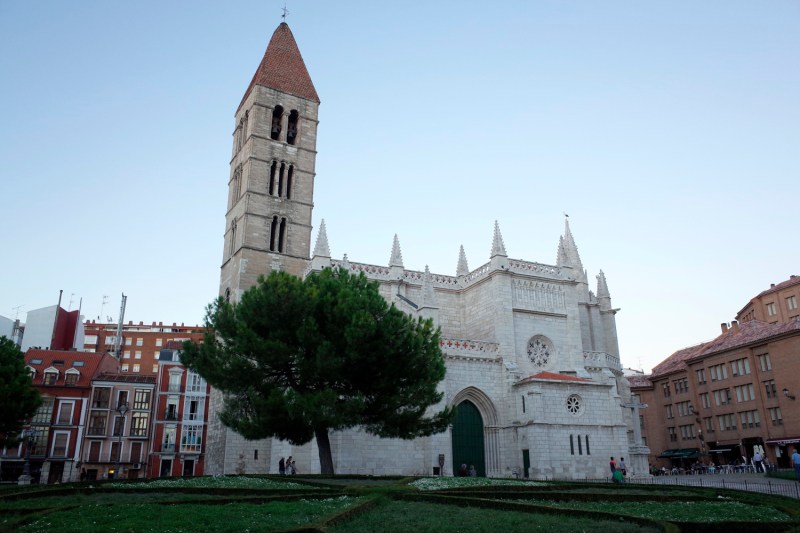 Founded in the 12th century, Church of Saint Mary the Ancient is a story in Romanesque-Gothic architecture. Its north side gallery and the tower, which is one of the symbols of Valladolid, are both designed in the Romanesque style. The church's naves and sanctuary were rebuilt in the 14th century in the Gothic style, which followed suit to the Burgos Cathedral (more on that later). Though it had a Baroque facelift during the 1600-1700s, French architect Eugène Emmanuel Viollet-le-Duc restored Santa María La Antigua to its former Romanesque-Gothic glory in the early 20th century.
Valladolid Cathedral
Valladolid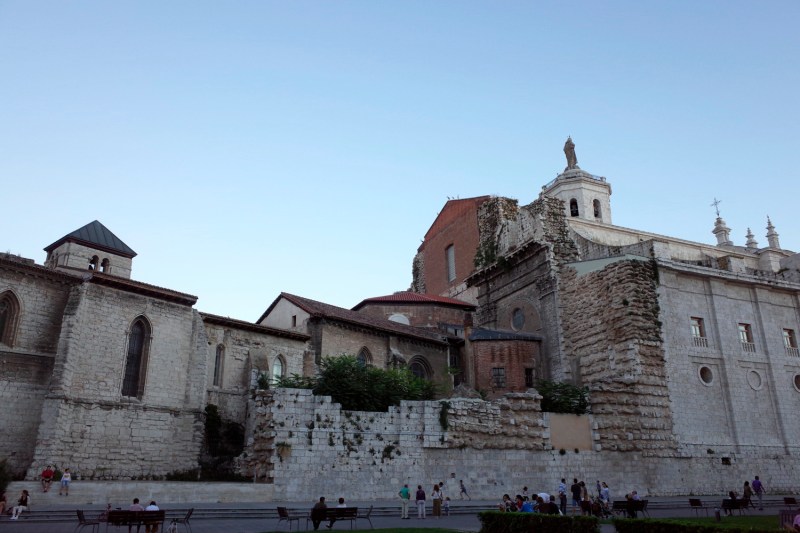 Also known as Cathedral of Our Lady of the Holy Assumption, this Roman Catholic church was originally designed to be the largest cathedral in Europe when Valladolid was the capital of a united Spain in the mid-16th century. But as the court moved towards Madrid, less than 50 percent of the original project was completed. Some additions were made to the Renaissance-style structure in the 17th and 18th centuries by the Churriguera family of architects, which only added to its strangely beautiful facade. Four chapels on either side of the church contain artwork and sculptures that aren't to be missed during a trip to this charming city.
Museo Nacional de San Gregorio
Valladolid
Also known as the National Museum of Sculpture, lovers of art and design should pay a visit to this beautiful 15th-century building. Inside, you'll find sculptural works from the Middle Ages to the 19th century — think altarpieces, processional statues, and other religious imagery. Even if you decide not to go inside, stop by the iconic arched entrance to take in its beauty.
University of Valladolid
Valladolid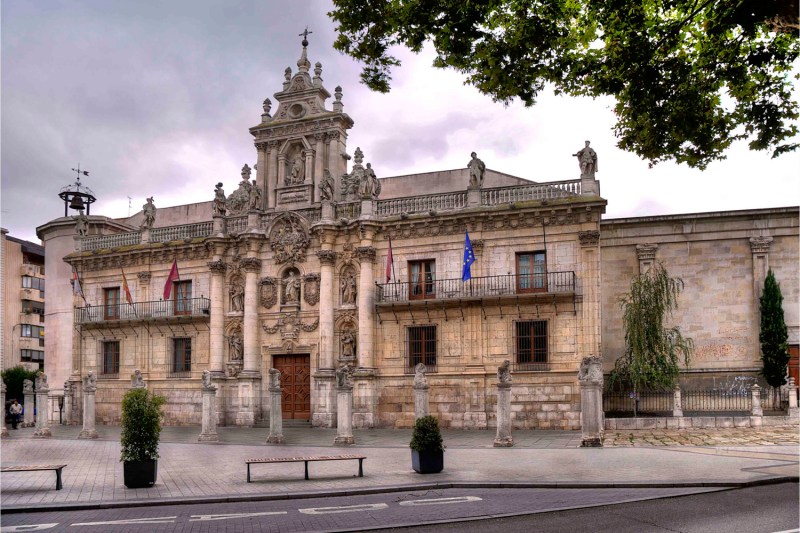 Valladolid is a college town, which is apparent the minute you begin to enjoy the city's vibrant energy and bustling restaurant and bar scene. The University of Valladolid was established in the 13th century, which makes it one of the oldest universities in the world. More than 32,000 undergraduates attend school there and get to revel in its gorgeous architectural beauty every time they go to class. Stop by campus to check out its grand Gothic and Baroque architecture.
Bodegas Portia
Burgos
Bodegas Portia is the coolest winery we've ever visited. Designed by British architect Sir Norman Foster, the striking modern building was made to be both visually delightful and highly functional. There are ramps on two sides of the three-point building, one on which trucks carrying grapes drive up to unload their bounty directly into the crushing room before descending down the second ramp. The barrel room is something out of a David Lynch movie. It's naturally lit, but the windows are covered in red, so the whole room glows an otherworldly pink hue. The wines are fabulous too — we especially loved the crisp smooth Verdejo, which paired perfectly fresh sheep's milk cheese and chocolate-covered foie gras lollipops.
Burgos Cathedral
Burgos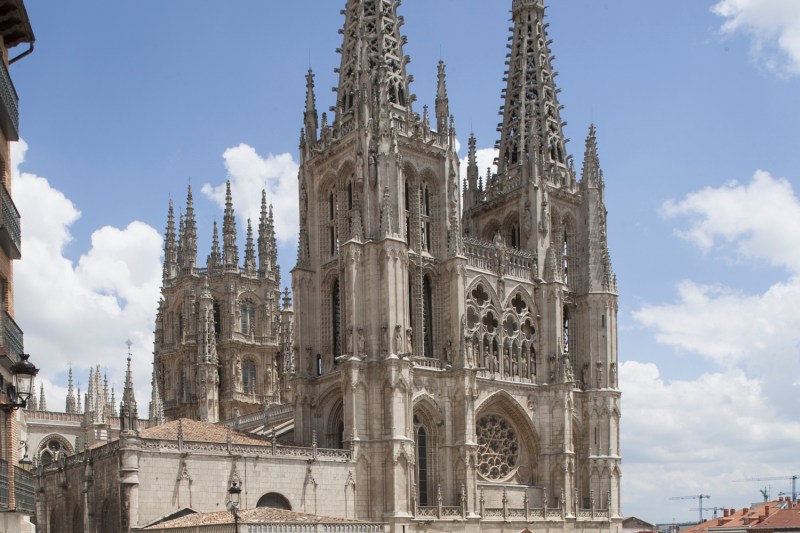 The Burgos Cathedral is breathtaking, and it's also the only cathedral in Spain to receive a UNESCO World Heritage designation. Its construction began in 1221, and although its design is mostly French Gothic, it has some elements of Baroque and Renaissance styles as well. In the cathedral's side naves, there are 19 chapels, and the grand church contains a unique collection of valuable artwork. Among the most stunning pieces are the Constable Chapel, the Renaissance Golden staircase by Diego de Siloé, and the Papamoscas clock, which is designed with a statue that opens his mouth and chimes the hours.
Castilla Termal Monastery of Valbuena Hotel & Spa
San Bernardo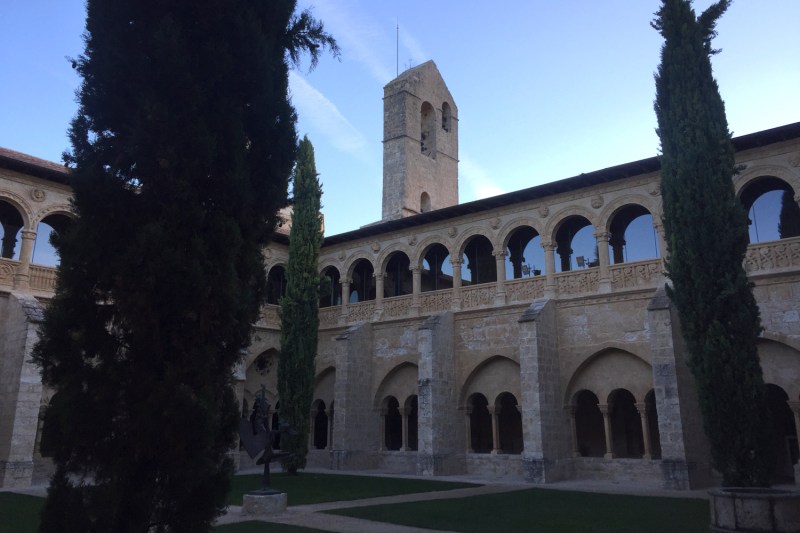 This was perhaps our favorite hotel we stayed in during our journey to Castilla y León. It's housed in a 12th-century Cistercian monastery that features high arched ceilings and a stunning center courtyard. The original architecture is preserved and highlighted in each of the 79 guest rooms, which are outfitted with gorgeous bathrooms and plush modern amenities. The spa here is the showstopper and features a thermal pool, saunas, hot and cold pools, and luxurious treatment rooms for services like massages and facials.
Monasterio de Santa María de Valbuena
San Bernardo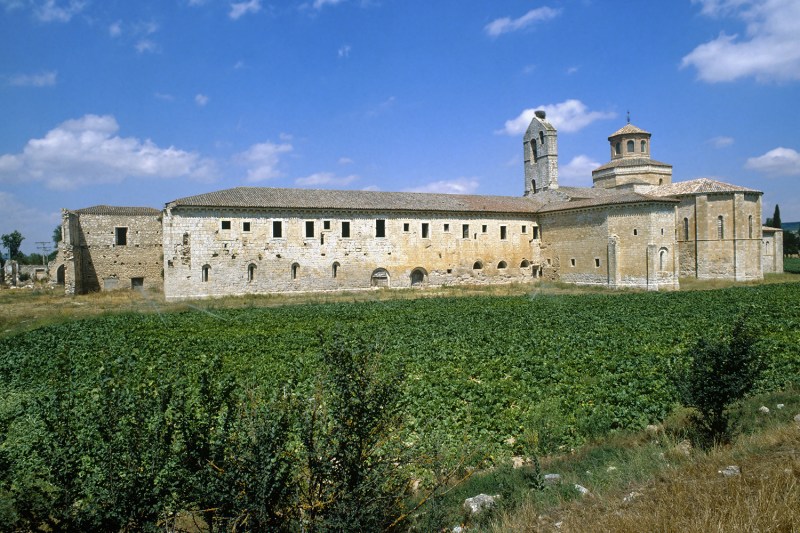 Located about a one-minute drive from Castilla Termal Monastery Hotel, this former Cistercian monastery sits on the right bank of the Duero River. It was founded in 1143, and most of the buildings on site were completed by 1230 (many of which still stand today). Not only is there a church on the premises, but you can also see how the monastics lived as the conventual buildings, dormitories, and guest wing are also part of the grounds.
Bodegas Grupo Yllera
Rueda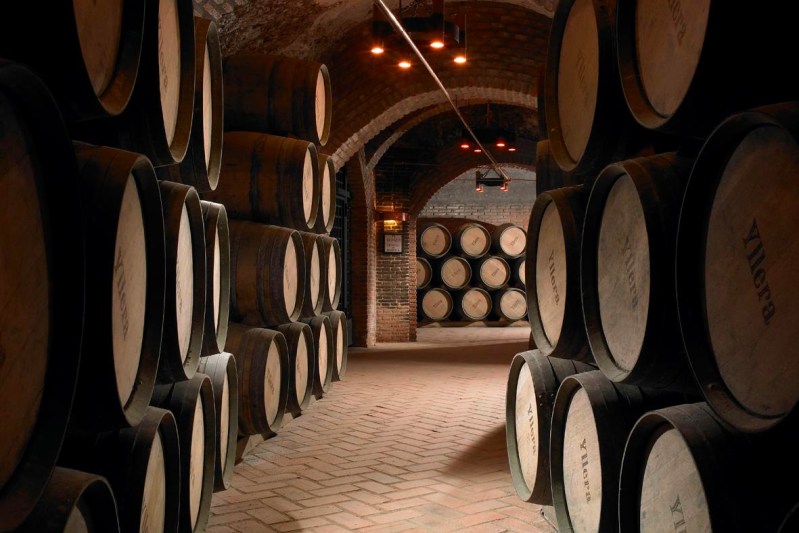 This labyrinth-like, underground wine cellar is a must-visit on your trip to Castilla y León. The 20-meter wine cellar was built in a cave and has been in the Yllera family for generations. In fact, when president Marcos Yllera took us on a tour, he reminisced about running through it as a child. The space ties in Greek mythology and tells the tale of Ariadne's thread as you walk through the cellar's twists and turns. After sampling their delicious sparkling, white, and red wines, stay for dinner in the underground restaurant where you can taste the region's most delicious delicacy, lechazo, or pork that has only fed on mother's milk.
Ramón Bilbao Winery
Rueda
While you're exploring the wonderful wines of Rueda, make sure to check out Ramón Bilbao, which is housed in one of our favorite buildings in the area. The modern structure overlooks the winery's vineyards, and we suggest visiting right around the golden hour for an extra beautiful view. They offer daily guided tours of the winery and vineyard for €10, but you can also sample their fantastic wines and enjoy a barrel tasting for €100 more.
Castle of La Mota
Medina del Campo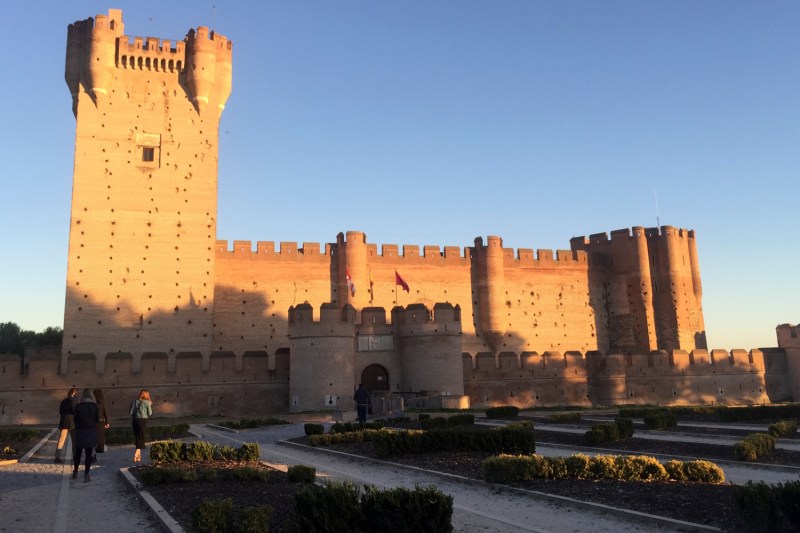 The medieval city center of Medina del Campo was established on a hill (or "mota" in Spanish) sometime around the 11th century, which is the exact place where Castle of La Mota sits today. It was built in the 15th century and was home to King Juan II of Castile; his children, King Enrique IV and Queen Isabella "the Catholic;" and Isabella's husband, Fernando "the Catholic." Throughout the centuries, it also served as a strategic military center and a state prison. While just seeing this glorious structure from the outside is awe-inspiring, the inside is filled with interesting artwork if you have the time to stay and explore.
Castilla Termal Spa of Olmedo
Olmedo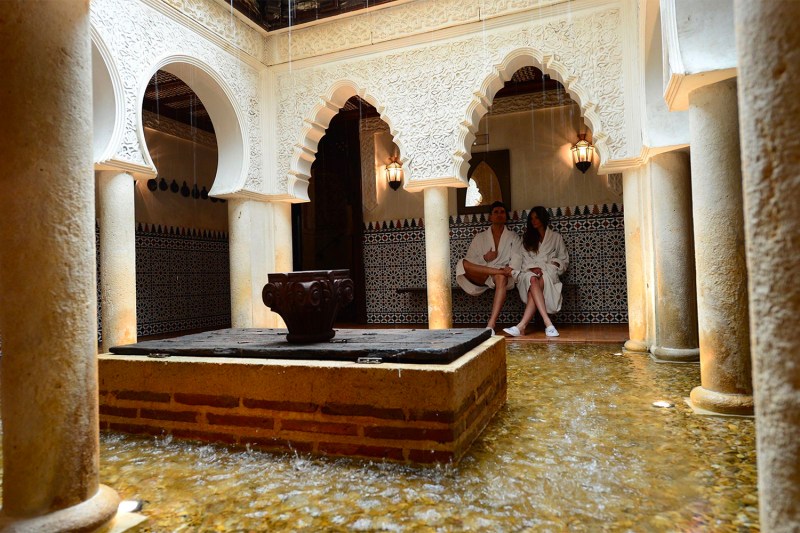 Castilla Termal has a knack for turning historic structures into world-class hotels, and their Spa of Olmedo is not to be missed when traveling through the Castilla y León region. The hotel was built on the ruins of the 12th-century ancient convent Sancti Spiritus, so it combines gorgeous old-world architecture with modern comfort and amenities. The rooms are spacious, and some of them are designed with dormered ceilings for an intimate, romantic feel. Like all Castilla Termal properties, the spa here is the star of the show and features indoor and outdoor thermal pools, jacuzzis, saunas, and steam baths. The food here is excellent too — the sumptuous buffet breakfast is not to be missed.
Castillo de Coca
Segovia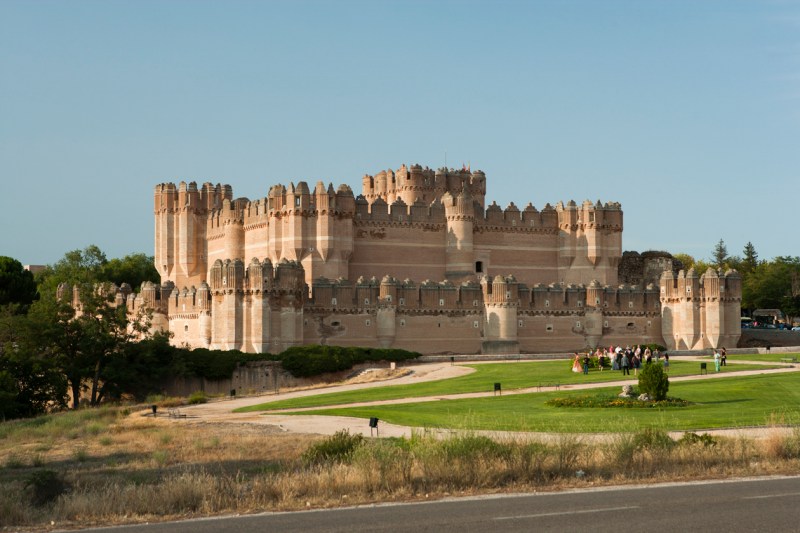 When we think of a classic fairytale castle, this is the kind of structure that comes to mind. Constructed in the 15th century, Castillo de Coca is considered to be one of the best examples of Spanish Mudejar brickwork, which incorporates Moorish Muslim design with Gothic architecture. While many of the rooms aren't open to visitors, you can visit some of the castle's grandest areas; the chapel, weapons room, and central keep (which contains the gallery and a 25-meter high tower) are open and available for guests to explore.
New Cathedral of Salamanca
Salamanca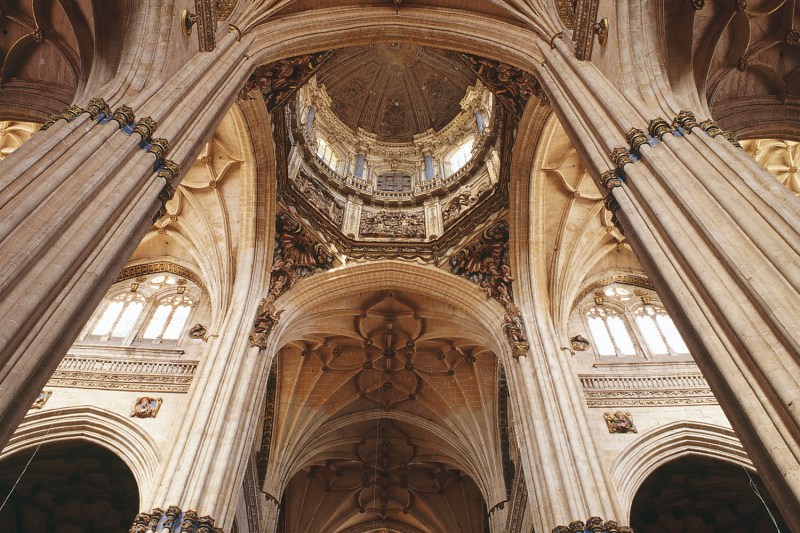 Salamanca is one of the oldest university cities in Europe and it has not one, but two majestic cathedrals to explore. The New Cathedral of Salamanca, built between 1513 and 1733 (yes, this massive structure took more than 200 years to build) is our favorite. It's also one of the coolest architectural works in the region. The design is primarily Gothic with some Baroque flourishes, and the interior dome is one of the most beautiful we've seen. But the coolest part of this Spanish cathedral is the additions made when it underwent restoration work in 1992. As a way to sign his work, quarryman Jeronimo Garcia asked permission to add some modern imagery to the facade. When you visit today, you'll see an astronaut, a faun eating an ice cream cone, a crayfish, and other curious creatures coming out of the stonework.
Editors' Recommendations