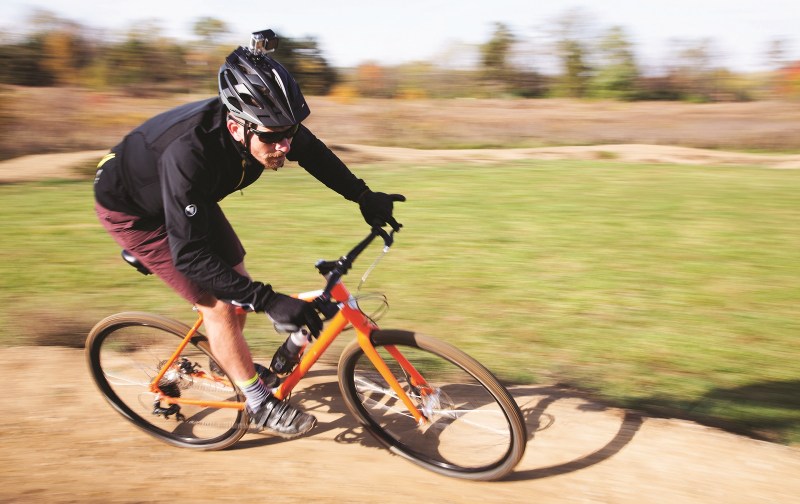 Bicycles are eco-friendly, keep you in shape and healthy, hell, they've been shown to help protect you from depression. Mountain, road, BMX, cruiser, tandem– all bicycles are awesome. Except Penny-Farthing bikes. If you ride one of those, you're a tool.
Still, it can be hard to find a bike that fits like a dream, which can lead to strain, fatigue, and far from efficient riding. That's where the roll: Bicycle Company changes the game. They are a customizable bicycle company that allows you new levels of freedom when it comes to size, features, and design of your new wheels.
You start here: Do you want the City, Sport, or Adventure model? City, as its name suggests, is great for you urban riders. Commuters, grocery store bike-riders, neighborhood rollers are going to love this one that allows you the comfort of sitting up straighter. The Sport is for you fitness bikers– the ones that want greater speed, distance, and exercise. Or, the Adventure bike, which they fittingly call the "Swiss Army" bike can handle any terrain. Each bike starts at just $699.
Now comes the fun. Customize it completely. From colors to finishes, bags, baskets, pedal choices– there's next to nothing on this bicycle you won't have had a say in. The seats come in two options, the standard design or the Brooks B17 in leather (black or brown), which is a design so perfect, our nether regions have been loving it since the 1890s. You can choose between seats designed with men and women in mind.
The bike is the edition you need, you've picked your colors and add-ons, you've got your dream pedals and seat– it looks damn good. Roll: Bicycle Company takes it a step further to make sure the bike also feels damn good. They ask for your preferred riding position– Relaxed so you're upright, the Neutral position of slightly leaning forward (which is the most efficient) or Athletic where you're forward leaning. Then they ask for your height (without shoes) the distance from your navel to the floor and then your arm length. With your specific measurements, roll will calculate the size of the bike, optimum height for your saddle, and the handlebar positioning. This is literally your bicycle.
If you're worried that all this customization leads to a lengthy wait time, go ahead and bust out those bike shorts, friend. Roll can have your bike ready for delivery (or pick up if you live near one of their stores) in about 48 hours. Ride your dream bicycle and if you don't love it, you have 50 days to return it, thanks to their guarantee.
With summer around the corner, there is no better time to start bicycling– after all, you never forget how. And with roll: Bicycle Company, you can have a reasonably priced, custom-made bicycle built to order and shipped for free. Boom.