Unless you're a hardcore outdoorsman, you probably do the bulk of your camping during the summer months. Warm weather, cloudless nights, and a lack of moisture in the air make it the ideal time to venture forth into the great outdoors. With summer coming to a close, your camping days may be numbered, but that just means it's time stock up for next summer. These Labor Day sales from REI, Backcountry, and Walmart have all of the savings you need to get your gear on.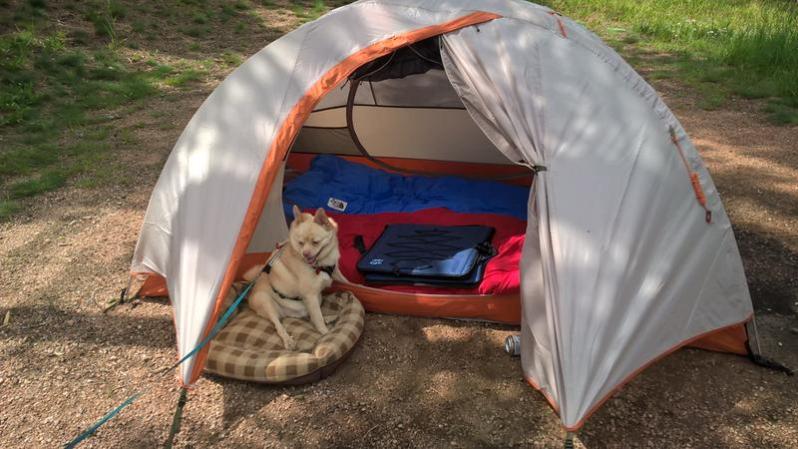 REI is known for high-quality outdoor gear at fair prices. If you're looking to find a great deal on tents, backpacks, cooking gear, mountain bikes, and just about everything else you need for camping, the REI Labor Day sale is exactly what you've been looking for. We've picked out some of our favorite discounts going on right now, but these deals only last through September 3, so snag those savings before they're gone.
Tent Sale
Backpack Sale
Sleeping Bag Sale
If high-quality gear from top brands is what you're looking for this Labor Day weekend, the Backcountry sale has got your back. Patagonia, Osprey, MSR, and Black Diamond are all discounted right now. Whether you're stocking up for next summer or looking to pick up a nice jacket for the cold months to come, you'll want to take a peek at the Backcountry Labor Day sale.
Patagonia Sale
Osprey Backpack Sale
MSR Sale
Though Walmart is offering a much wider variety of savings for Labor Day, the big box store actually has some pretty great deals on camping gear. If all you're looking for something durable, affordable, and deeply discounted, Walmart is the place to go. With savings on tents, camping chairs, coolers, and stoves from popular brands such as Coleman and Ozark, now is a great time to find a great deal.
Tent Sale
Camping Chair Sale
If you're still starving for savings, we've also found some of the best Labor Day sales on menswear the web has to offer.
Editors' Recommendations