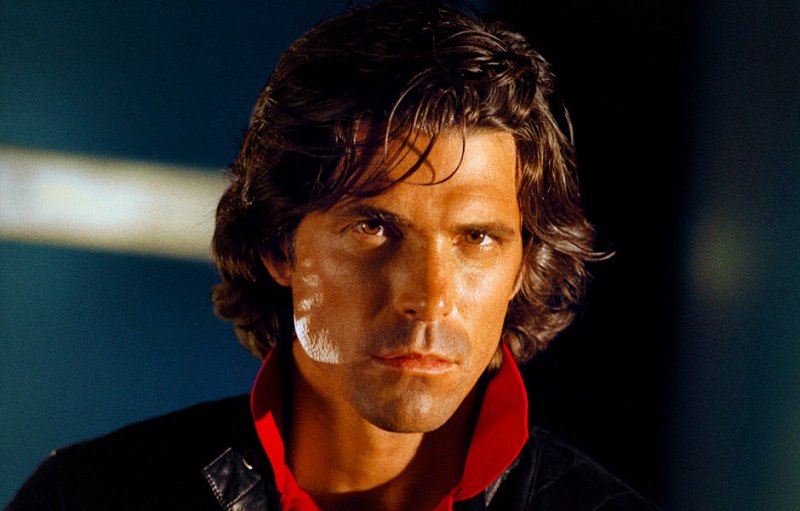 Even people not acquainted with the rarified sport that is polo are familiar with Nacho Figueras. The dashing Argentinian is an unofficial face of the elite game and official longtime face of Ralph Lauren clothing and fragrances. You've probably seen the ads in print and on television of the man cavorting on horseback, piloting a sailboat, and frolicking with his equally attractive wife and fellow face of Lauren's fragrances, Delfina. To demonstrate the spirit of the latest scent Polo Red Intense, Figueras is trading horses for horsepower, speeding along in a flashy scarlet race car. The polo star discusses why he feels pressure to keep up appearances, his favorite fragrance, and why he's more comfortable in the saddle.
You've worked with Ralph Lauren for almost 15 years. How has the relationship developed over time?
I am honored that Mr. Lauren has chosen me for so long. I respect him very much and he exemplifies how I like to live life.
Has being the face of such a venerable brand influenced your grooming habits in anyway?
It certainly has. Working with the Ralph Lauren Fragrances brand has really introduced me to a range of different colognes; I wear them for different occasions and seasons. As a polo player, I constantly need to be well groomed because the sport is followed by a very prestigious crowd.
Of all the fragrances you've been the face of, which one is your favorite?
Polo Red Intense by far is my favorite new go-to scent. It's for the thrill-seeker who lives life to the extreme. It's a bold scent that makes a lasting impression; when I wear it I always have people asking me what I'm wearing. I usually wear it at night whether I'm doing something casual or attending an event.
Which one would you say most captures the spirit of polo?
I would say Polo Blue because it embodies masculinity, athleticism and freedom, which are also all embodied by the sport.
How would you describe Polo Red Intense?
Polo Red Intense accelerates your senses—it's powerful, spicy and stimulating. When I smell it, I immediately feel more energetic and lively. Polo Red Intense is an amped-up version of another favorite of mine Polo Red.
Most of the fragrance ads involve you riding a horse, but for this new one you're racing a car. What was that like?
There's nothing like riding my horses, but I also loved to get behind the wheel for this particular ad. There's a thrill of having the power behind such a fast machine.
Are you a car enthusiast?
I like cars a lot but I am more interested in horses! In fact, I collect [cars]. I have quite a few!
What is easier to handle: A horse or a race car?
For me, definitely a horse.
Editors' Recommendations